Table of contents
What is Lantus injection?
Composition & Strength of Lantus injection
How does Lantus injection work?
Lantus injection uses
Common side effects of Lantus injection
Lantus injection Contraindications
Lantus injection precautions & how to use
General warnings and Dosage
Substitute for Lantus injection
What is Lantus injection?
Lantus injection is long-acting insulin which is used to treat type 1 and type 2 diabetes mellitus. It is a man-made hormone which controls the blood sugar level. Lantus injection is taken along with the controlled diet and exercise. Read on to know about working, side effects, precautions, and contraindications of Lantus injection.
Composition & Strength of Lantus injection
The strength of Lantus injection is 100IU/ML (10ML multiple-dose vial & 3 ML solo star prefilled pen) for the subcutaneous route.
How does Lantus injection work?
Insulin receptor consists of heterotetrameric protein which has two transmembrane beta units and two extracellular alpha units. Insulin glargine binds to the insulin receptor. Due to the binding of the alpha subunit of the insulin receptor leads to stimulate the tyrosine kinase activity to the beta subunit of the receptor. It triggers the activation of insulin substrates proteins which leads to activation of downstream signaling molecules (PI3 Kinase and Akt). Akt regulates the activity of glucose transporter 4(GLUT4) and Protein kinase C (PKC) and both play an important role in glucose metabolism.
Read about similar kind of medications
Lantus injection uses
Lantus injection is used patients suffering from the following conditions:
Insulin-dependent diabetes mellitus
A chronic condition in which the production of insulin is stopped due to the destruction of pancreatic cells.
Noninsulin-dependent diabetes mellitus
A condition in which our pancreas does not produce a sufficient amount of insulin due to which there is an increased blood sugar level.
Common side effects of Lantus injection
Drowsiness
Cold sweats
Headache
Nausea
Allergic reaction on injection site
Muscles cramp
Irregular heartbeat
Seizers
Lantus injection – Contraindications
Lantus injection should not be used if you have the following conditions:
Hypersensitivity
Hypoglycemia
Liver problems
Kidney disease
Skin diseases
Lantus injection – Precautions & How to Use
Before using insulin injection, tell your doctor about your current list of medications, over the counter products (e.g. herbal supplements, vitamins, etc.), pre-existing diseases. Tell your doctor/pharmacist If you have any allergic to insulin or any of the ingredients of insulin injection. You should mention if you are taking or plan to take angiotensin-converting enzymes inhibitors such as benazepril, enalapril, lisinopril, ramipril or any anticoagulants such as warfarin, aspirin or any NSAIDs such as ibuprofen, naproxen or any other diabetic medication, certain cholesterol-lowering medication such as fenofibrate, gemfibrozil , any hormone replacement therapy( birth control pill, patches, rings or implants). Tell your doctor if you had ever nerve damage by your diabetes, heart failure, the low blood level of potassium or any liver or kidney disease. If you become pregnant while using insulin injection, call your doctor. Be sure to follow all exercise and dietary instruction given by your doctor or dietitian.
General warnings
Overdosage
Taking more than prescribed may cause harmful side effects. The symptoms may be a sign of low blood sugar such as loss of unconsciousness, fast heartbeat, and sweating. So consult your doctor or pharmacist if you find any side effects.
Missing dosage
It is very important to follow your insulin dose. If you missed a dose consult your doctor/pharmacist.
Pregnancy
There is no adequate data available for human studies. Consult your doctor/pharmacist before using Lantus injection.
Breastfeeding
Before taking this medicine consult your doctor, if you are breastfeeding.
Substitute for Lantus injection
Some brands similar to Lantus injection in terms of drug and composition are:
Basalog 100IU/ML Injection (Biocon)
Abasaglar 100IU/ML injection (Eli Lilly Nederland B.V.)
Basaglar 100IU/1ML injection (Eli Lilly and Company)
If for some reason an experienced doctor is not available around you, then you can contact us here.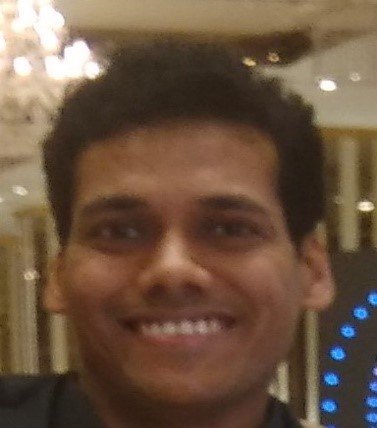 Mr. Rohit Jain is a Pharmaceutical techno-marketing trainer with more than 10 years of industrial experience. In his previous assignment, he was Senior Product Manager, heading the Product Management Team at an organization of repute. Mr. Jain is B. Pharma, MBA, PGDBM, LL.B. and is a Registered Patent Agent. He also has a Professional Diploma in Clinical Research and is also a certified Pharmacovigilance Professional. He was involved in delivering medico-marketing training to on-the-field marketing professionals as well as in-house business development professionals. Mr. Rohit Jain is a prolific medical content writer and had written more than 500 medical articles spreading over varied therapeutic areas. Mr. Jain has a keen interest in learning about the latest happenings of the pharmaceutical and medical industry.
Reviews
0

out of

5

based on

0

reviews.
Overall rating: