Table of Contents
What is Lamictal?
Constituents
Indications
How does Lamictal work?
How to Take Lamictal?
Common Dosage for Lamictal?
When to Avoid Lamictal?
Side-effects of Lamictal?
Effects on organs?
Reported Allergic Reactions?
Effect on menstrual cycle?
Drug Interactions To Be Careful About
Food interactions
Interactions with laboratory procedures
Shows Effects / Results In and how long does the effect stay:
Is Lamictal Addictive?
Can I have Lamictal with alcohol?
Can I have Lamictal When Pregnant?
Can I have Lamictal when feeding a baby?
Can I drive after taking Lamictal?
Effect of an overdose of Lamictal?
Effect of using expired Lamictal?
Effect of missing a dose of Lamictal?
Storage requirements
Epilepsy in the United States
Epilepsy is a chronic and progressive mental disorder. In the United States, approximately 3 million adults and 470,000 children suffer from epilepsy. Almost 1.2% of the population in the United States have active epilepsy. It has been estimated that almost 1 in 26 people in the United State may have epilepsy at a certain point in their lifetime.
What is Lamictal?
A basic introduction in brief
Lamictal is the brand name of Lamotrigine. It was approved by USFDA in 1994. The drug is available in the United Kingdom from 1991. The drug is used in the treatment of various neurological disorders. These disorders include epilepsy and bipolar disorder. Lamictal is available in swallow tablets, chewable dispersible tablets, and orally disintegrating tablets. Tablets are available in different strengths and prescribed according to the severity of the condition.
Type of drug
Lamictal is the drug available in the United States on a valid prescription. The pharmacist should dispense the medications on the presentation of a valid prescription written by a Registered Medical Practitioner.
Use in brief
Lamictal is used to manage various neurological disorders. The drug is used to treat various types of seizures and bipolar disorder.
Constituents
Lamictal is available in various dosage forms and various strengths.
Lamictal tablets contain 25 mg, 100 mg, 150 mg, and 200 mg of Lamotrigine along with inactive ingredients such as sodium starch glycolate, magnesium stearate, povidone, and magnesium stearate.
Lamictal chewable dispersible tablet contains 5 mg and 25 mg of Lamotrigine along with inactive ingredients such as saccharin sodium, black currant flavor, magnesium aluminum silicate, low-substituted hydroxypropyl cellulose, magnesium stearate, and sodium starch glycolate.
Lamictal ODT (oral disintegrating tablets) are also available to improve patient's compliance. These tablets contain Lamotrigine in the strength 25 mg, 50 mg, 100 mg, and 200 mg along with inactive ingredients such as sucralose, ethylcellulose, crospovidone, mannitol, polyethylene, and artificial cherry flavor.
Indications
Lamictal tablets are used to treat disorders of the nervous system. It is used to manage the following diseases:
Epileptic seizures such as focal seizures, partial-onset seizures. primary generalized tonic-clonic (PGTC) seizures. generalized seizures of Lennox-Gastaut syndrome in patients 2 years or older.
It is also indicated for conversion to monotherapy in patients older than 16 years who are currently treated with phenytoin, phenobarbital, carbamazepine, primidone, and valproate.
It is indicated in treating the patients suffering from bipolar disorder I. In these patients, Lamictal delays the occurrence of mood episodes such as mania, hypomania, and depression.
It is also used to treat episodes of rapid cycling in patients suffering from bipolar disorder II.
How does Lamictal work?
The mechanism of action of lamotrigine is not fully known. Various mechanisms are elucidated through research on animals as well as in-vitro research. Lamotrigine shows its efficacy in preventing the seizures caused due to maximum electroshock in animal models. According to a proposed mechanism of action, lamotrigine modulates the presynaptic release of various neurotransmitters and stabilizes neuronal channels. This is done through the inhibition of voltage-sensitive sodium channels.
How to Take Lamictal?
Form of medicine
Lamictal is available in various strengths and various dosage forms. Lamictal tablets are available as normal swallow tablets, chewable dispersible tablets, and orally disintegrating tablets.
When to use
It is used in the management of epilepsy and bipolar disorder. Epileptic seizures include tonic-clonic seizure, partial-onset seizures and generalized seizures of Lennox-Gastaut syndrome. It is also used to manage symptoms of bipolar disorder I and bipolar disorder II.
How to use
Lamictal normal tablets are swallowed with or without water. Lamictal chewable tablets may be chewed or swallowed as a whole. Lamictal oral disintegrating tablets should be placed on the tongue and allow to disintegrate rapidly. Food does not affect the bioavailability of Lamictal.
Common Dosage for Lamictal
Lamictal is used as an adjuvant therapy along with other medications. The dose of Lamictal depends upon the age and type of medications already prescribed to the patient. The starting dose of Lamictal in patients above 12 years of age and already on valproate is 25 mg every other day while in patients below 12 years of age and taking valproate, the starting dose is 0.15 mg/kg/day in 1 or 2 divided doses.
When to Avoid Lamictal?
Lamictal should not be used in patients who are hypersensitive to lamotrigine or any of the inactive ingredients of this formulation. The doctor will decide whether to continue with the medication based on the severity of allergic reactions.
Side-effects of Lamictal
Following are some of the side effects related to Lamictal:
Dyspepsia
Nausea
Dizziness
Weight gain
Insomnia
Infection
Chest Pain
Dysmenorrhea
Blurred vision
Headache
Diplopia
Effects on organs
Lamictal may also cause side effects in various systems such as:
Digestive System: Constipation, Dyspepsia, Diarrhea, Nausea, Vomiting
Respiratory System: Pharyngitis, cough, Rhinitis
Urogenital: Vaginitis, Dysmenorrhea, Amenorrhea (only in female patients)
Skin: Allergic reactions such as Pruritis and rashes
Musculoskeletal: Arthralgia, Ataxia, Dizziness, Anxiety, Convulsions, irritability, speech disorder
Reported Allergic Reactions
Allergic reactions are reported in patients who are hypersensitive to lamotrigine or any of the inactive ingredients of Lamictal. Allergic reactions include acute urticaria, mucosal ulceration, pruritis, angioedema, and rashes.
Effect of Lamictal on the menstrual cycle
Lamictal may affect the menstrual cycle. The female patients taking Lamictal may have amenorrhea or dysmenorrhea. Some patients may also feel more pain during menstrual periods. Studies show that there is no change in the serum concentration of drug during menstrual bleeding.
Drug Interactions to Be Careful About
Certain drugs may interact with Lamictal. The patient should inform the healthcare provider about the drugs they are currently taking. Drugs that may interact with Lamictal include phenytoin, rifampin, lopinavir/ritonavir, Phenobarbital/primidone, Carbamazepine and carbamazepine epoxide, and Atazanavir/ritonavir. Lamictal may also interact with Estrogen-containing oral contraceptive preparations.
Food interactions
No specific information related to food interaction with Lamictal is available. The patient should take advice from their healthcare provider.
Interactions with laboratory procedures
Lamictal may interact with laboratory tests such as in rapid urine drug screen assays where the presence of Lamictal may lead to false-positive readings.
Shows Effects / Results in (how long does the effect stay?)
Because of the increased risk of side effects of Lamictal, the dose is gradually increased. It takes almost 6 weeks to experience the effect of Lamictal however some patients may have early onset of action.
Is Lamictal Addictive?
Lamictal is non-addictive.
Can I have Lamictal with alcohol?
Drinking alcohol may increase the severity of side effects caused due to Lamictal. Avoid or limit the use of alcohol while on Lamictal.
Can I have Lamictal When Pregnant?
No increased risk of fetal malformations is reported when Lamictal has been administered to pregnant women. However, it may reduce the concentration of folate in pregnant women which should be monitored and managed. As with other medications used in pregnancy, Lamictal should be given when its need is clearly defined.
Can I have Lamictal when feeding a baby?
Lamictal is present in milk. Side effects such as drowsiness, apnoea, poor sucking, and rashes may occur in neonates. Close monitoring of side effects is required in such cases.
Can I drive after taking Lamictal?
Lamictal may cause blurred vision, dizziness, and drowsiness. Do not drive if you have experienced these side effects after taking Lamictal.
Effect of an overdose of Lamictal
The overdose of Lamictal may have serious and life-threatening complications. Death may also occur in some cases. Overdose may cause reduced consciousness, ataxia, coma, nystagmus and intraventricular conduction delay. Immediate hospitalization and critical monitoring of vital signs are recommended in the case of Lamictal overdose.
Effect of using expired Lamictal
Never take the expired Lamictal. Check for expiry date before purchasing or taking the drug. Taking expired Lamictal may lead to increased side effects or substandard efficacy.
Effect of missing a dose of Lamictal
Do not miss the dose of Lamictal. If you miss the dose, take as soon as you remember the missed dose. If it is time for the next dose, take the next scheduled dose. Avoid taking a double dose to make up the missed dose.
Storage requirements
Store Lamictal at a dry place and room temperature, away from light, away from the reach of children.
References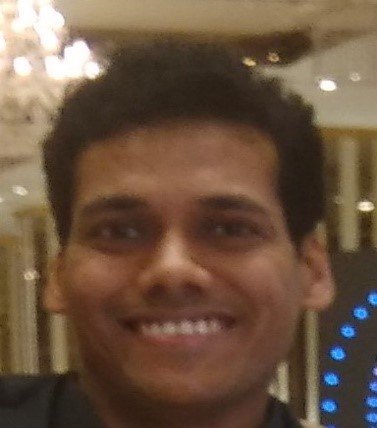 Mr. Rohit Jain is a Pharmaceutical techno-marketing trainer with more than 10 years of industrial experience. In his previous assignment, he was Senior Product Manager, heading the Product Management Team at an organization of repute. Mr. Jain is B. Pharma, MBA, PGDBM, LL.B. and is a Registered Patent Agent. He also has a Professional Diploma in Clinical Research and is also a certified Pharmacovigilance Professional. He was involved in delivering medico-marketing training to on-the-field marketing professionals as well as in-house business development professionals. Mr. Rohit Jain is a prolific medical content writer and had written more than 500 medical articles spreading over varied therapeutic areas. Mr. Jain has a keen interest in learning about the latest happenings of the pharmaceutical and medical industry.
Reviews
0

out of

5

based on

0

reviews.
Overall rating: