KZ Lotion is an anti-fungal medication prescribed to treat itching and rashes caused by candida or fungal infections such as genitals, vaginal infection, groin, jock itch, eczema athlete's foot, ringworm, and yeast infections. Read on to know about working, side effects, precautions and contraindications of KZ Lotion.
Read about other anti-fungal medication
KZ Lotion composition and active ingredients
KZ Lotion contains Ketoconazole topical as active ingredient.
It contains Ketoconazole topical that helps in preventing the growth of fungus by removing its protective wall. KZ Lotion shows its action by inhibiting the growth of candida; treating the inflammation of vagina; possessing anti-inflammatory activity; treating atopic eczema. It is manufactured & marketed by H and H Pharma.
KZ lotion is an OTC formulation and does not require doctor's prescription.
How does KZ Lotion it works?
KZ Lotion works by interfering and weakening with the formation of the fungal cell membrane.
KZ Lotion Uses and Benefits
KZ Lotion is generally used to treat fungal infections but there are several other uses where it could be taken: –
Tinea corporis: (ringworm; fungal skin infection that causes a red scaly rash on different parts of the body)
Tinea cruris: (jock itch; fungal infection of the skin in the groin or buttocks)
Tinea pedis: (
athlete's foot; fungal infection of the skin on the feet and between the toes)
Tinea versicolor: (fungal infection of the skin that causes brown or light colored spots on the chest, back, arms, legs, or neck)
Yeast infections of the skin
You should use if only prescribed by your physician or dermatologist. Strictly follow the instructions given by doctor.
KZ Lotion Side Effects
If you feel any symptom (whether or not it is mentioned in the below list), please ask a physician or dermatologist instantly. Also, consult the doctor if you have burning sensation or rashes.
Some of the side effects of KZ lotion includes:
Headache
Increased sensitivity of the eyes to sunlight
Pale skin
Blurred vision
Chest pain
Dizziness
Fast heartbeat
Yellow colored eyes or skin
Joint pain
Skin rash
Diarrhea
KZ Lotion Dosage
It is advised to consult your doctor for proper advice on dosage details of KZ lotion. It is for external application only. Clean the affected area properly before you apply the medicine. Wash your hands thoroughly after applying the KZ Lotion.
KZ Lotion Cream – Contraindications
KZ Lotion should not be used if you are hypersensitive to any of the ingredient of KZ lotion.
Precautions while using KZ Lotion
Before using the medicine, inform your doctor or dermatologist about your current list of drugs, over-the-counter products (e.g. herbal supplements, vitamins, etc.), pre-existing diseases, allergies, and current health conditions (e.g. pregnancy, upcoming surgery, etc.). Some health problems may make you more susceptible to the side effects of the drug.
Use the medicine as per the advice and directions by your dermatologist. Important counseling points are listed below.
Wash your hands before and after applying KZ Lotion. Clean and dry the skin area to be treated.
Avoid sources of infection or reinfection
Consult your doctor before you use this medicine in conditions like sun-burn skin, dry skin, and open wounds.
Immediately after application of KZ Lotion, do not wash the treated area. Also, avoid use of other medication on the treated area unless advised by your dermatologist.
Applying an excessive amount may result in pilling. Apply quantity or lesser thinner layer or of medicine to avoid pilling.
Avoid getting this medication in your eyes or nose or mouth.
KZ Lotion – Drug Interactions
If you use other medicines or over-the-counter products at the same time, the effects of KZ Lotion may change. This may cause your drug not to work properly or increase risk for side effects. Inform your health expert about all the medicines, herbal supplements and vitamins you are using; hence it is easy for the physician to prevent or manage drug interactions. KZ Lotion may interact with the following medicines and products:
Aliskiren
Alprazolam
Abiraterone acetate
Alcohol
Alfentanil
Aluminium hydroxide and oxide
Amphotericin B
Artesunate
Astemizol
Aprepitant
Frequently Asked Questions about KZ Lotion
How should KZ Lotion be stored?
Store KZ Lotion at room temperature, away from light and moisture.
How long can I take KZ Lotion?
The length of treatment with KZ Lotion depends on the severity of medical condition. Consult your physician for further information.
Do I need to be monitored for any laboratory parameters while taking KZ Lotion tablet?
Proper regular monitoring must be practiced for Liver function while under the usage of this medicine.
Do I need to follow any special diet while using KZ Lotion?
No. Follow a regular diet while using KZ Lotion unless suggested by the physician.
Can I take KZ Lotion while using statins?
It is not recommended to use KZ lotion while you are using statin drugs (class of lipid-lowering medications)..because of increased risk of liver damage. Consult your doctor for proper instructions on the possible drug interactions.
If for some reason an experienced doctor is not available around you, then you can contact us here.
KZ Lotion Uses KZ Lotion Benefits, KZ Lotion Side effects, KZ Lotion Precautions, KZ Lotion drug interactions, KZ Lotion for ringworm, KZ Lotion for jock itch, KZ Lotion for athlete's foot, KZ Lotion for fungal infection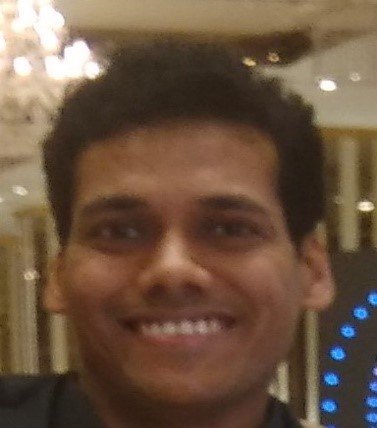 Mr. Rohit Jain is a Pharmaceutical techno-marketing trainer with more than 10 years of industrial experience. In his previous assignment, he was Senior Product Manager, heading the Product Management Team at an organization of repute. Mr. Jain is B. Pharma, MBA, PGDBM, LL.B. and is a Registered Patent Agent. He also has a Professional Diploma in Clinical Research and is also a certified Pharmacovigilance Professional. He was involved in delivering medico-marketing training to on-the-field marketing professionals as well as in-house business development professionals. Mr. Rohit Jain is a prolific medical content writer and had written more than 500 medical articles spreading over varied therapeutic areas. Mr. Jain has a keen interest in learning about the latest happenings of the pharmaceutical and medical industry.
Reviews
0

out of

5

based on

0

reviews.
Overall rating: