Reviewed by – Dr. Satish Reddy
Dr. Satish Reddy, a highly experienced Senior Orthopedic Surgeon has shared few useful exercise tips for getting relief from early-stage knee pain. Please follow below instructions before you start the exercise.
You can perform these five exercises preferably in the morning, either an empty stomach or after a light breakfast.
Typically, it helps to spend about 30 minutes in overall exercise time, but if required, you can also break this time into two 15 minute sessions.
15 – 20 minutes before you start the exercise, it is suggested to softly massage the joint with a warm moist cloth like a towel. It will help in increasing the blood circulation to the joint.
After you are done with the exercise, it may be helpful to give rest to the knee. If you notice any pain or swelling, you could apply a cold ice-pack.
In case you feel any difficulty or unease, please discontinue the exercises and take the assistance of a locally available physiotherapist.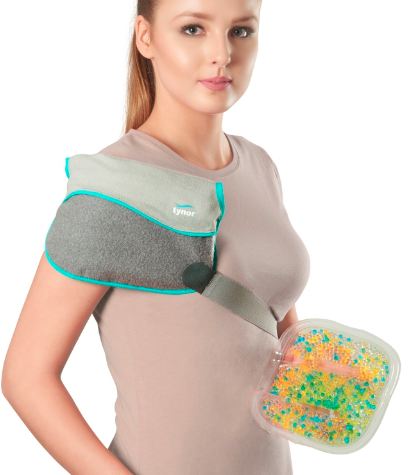 Quad Sets Exercise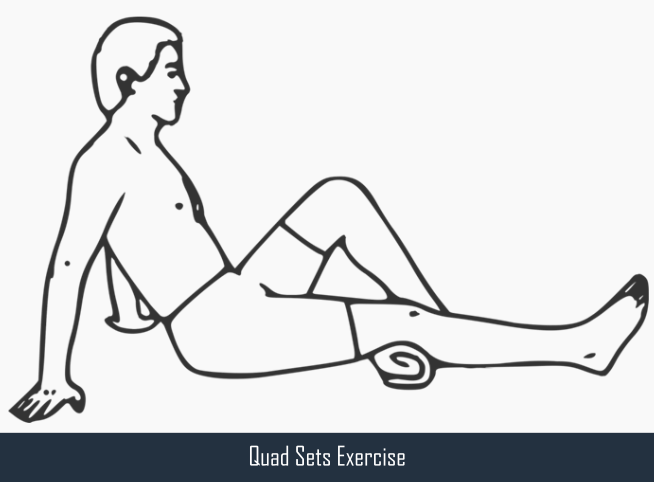 Put a pillow or some towel wrap below your knee.
Try pulling your toes backward and at the same time push the knee as if you are squashing the pillow.
Maintain this position for 10 seconds and repeat the exercise 20 times.
While practicing the exercise, you would feel tightness in your front thigh muscles and gluteus muscles.
Initially, put only a light effort while doing this exercise, but after doing it for few days, you can increase the effort.
This exercise can be practiced in sitting position in a chair or also in a lying down position.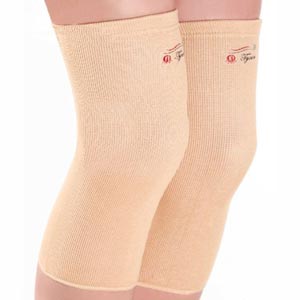 The Leg Raise Exercise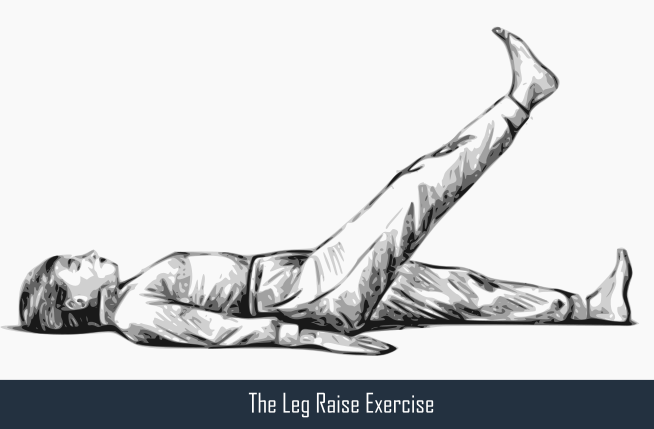 Lie down on your back on the floor or bed with arms at your sides and toes up.
Start with one leg at a time. Keep your leg straight and tighten the leg muscles and slowly lift the leg few inches high.
Tight the stomach muscles and push down your lower back.
Hold and count till five, then lower the leg slowly as possible. Repeat, then switch to the other leg.
Start with one set of four with each leg.
This exercise strengthens the quadriceps, which are the large muscles on the front of your thigh that attach to the bone below your knee joint.
The Hamstring Stretch
Lie down on floor or bed with both legs bent.
Lift one leg slowly still in the bent position only and bring the knee toward your chest.
Link your hands behind your thigh (not your knee) and straighten your leg.
Pull your straight leg back toward your head until you feel the stretch.
Maintain this position for about 10 seconds, after which, you should slowly bend your knee and bring back your leg to the floor.
This exercise stretches and strengthens your hamstrings, which are the muscles on the back of the thigh that attach to the knee.
Do sets of 5 each time.
Seated Hip March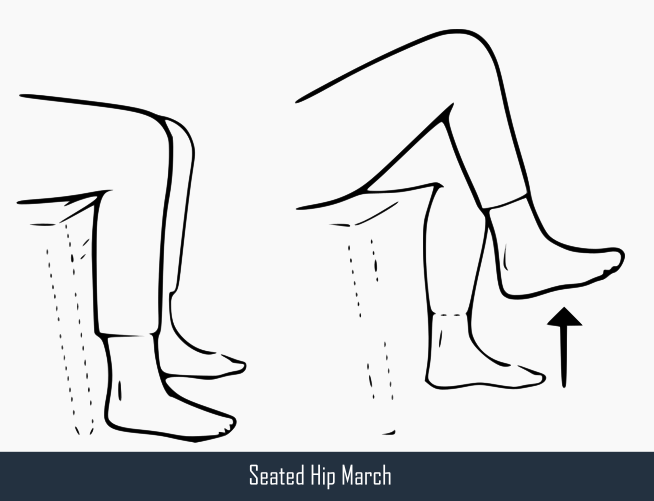 Sit up straight in a chair.
Kick your left foot back slightly while keeping the toes still there on the floor.
Lift your right foot while keeping your knee bent.
Hold the right leg in the air 3 seconds.
Slowly lower your foot to the ground. Do two sets of 10 repetitions. Switch legs after each set. Too hard? Use your hands to help lift your leg.
It strengthens your hips and thigh muscles. It can help with daily activities like walking or standing up.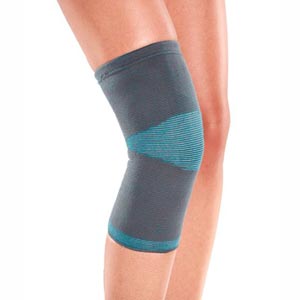 Knee Extension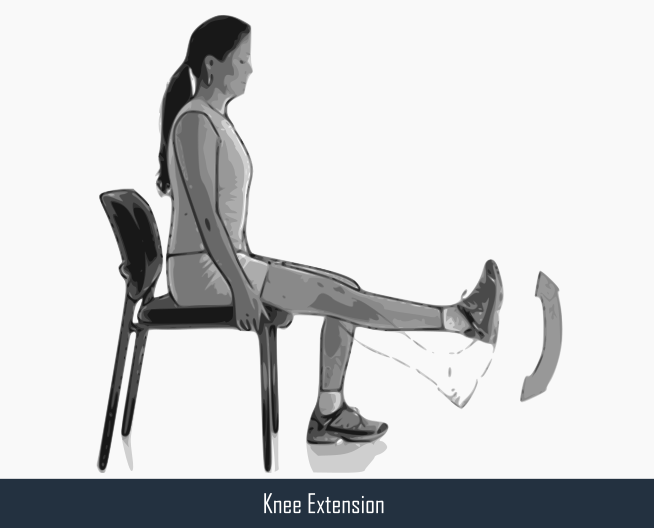 Sit in a chair in upright position, keep your leg in straight position, and then tighten your thigh. After this, pull your toes towards yourself.
Hold your toes in this position for 10 seconds and repeat the same exercise 20 times.
If you are able to do this easily after a few days, you can add weights to the ankle and do the same exercise
Feel that your muscles are tightening to get better results. If you are doing this exercise correctly, you will feel a stretch behind your knee.
If you feel a strong stretch behind your knee during the exercise, pump your ankle (point your toes and flex your foot back) several times instead of just holding your toes back–this will help improve your flexibility.
Exercises Recommended By:
Dr. Satish Reddy,
MS (Orthopaedics), M.Ch. Orthopaedics, * Gold Medalist
Joint Replacements and Sports Medicine, Aster Prime Hospitals, Hyderabad
---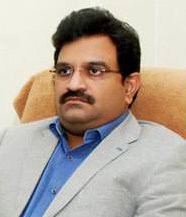 Dr. G. Satish Reddy is a distinguished Senior Orthopedic Surgeon with over 20 years of vast experience in treating simple to complex orthopedic conditions. Following his MBBS in 1993 and MS in 1998, Dr. Satish completed M.Ch Orthopaedics in 2005 from the prestigious University of Dundee, Scotland (UK). He attends to thousands of patients each year suffering from knee pain and helps them get relief through stage-appropriate treatments, including medicines, physiotherapy and knee replacements in case of advanced disease stage. He has also successfully handled complex trauma cases, bone tumors, and sports injuries.
*A recipient of the "Nicholas Andre Gold Medal" for overall performance during post-graduation, Dr. Satish completed Fellowships in Trauma, Joint Replacement, Sports Medicine & Arthroscopy from the prestigious Flinders Medical Center, Adelaide, Australia.
Leave a message or question for Dr. Satish Reddy
Dr. Kaleem Mohammed graduated as a Bachelor of Physiotherapy in 2014 from Deccan College of Physiotherapy, affiliated to Dr. N.T.R. University of Health Sciences, Vijayawada, India. Dr. Kaleem is an expert at handling physiotherapy needs of patients suffering from orthopedic and spinal conditions and post-surgery rehabilitation. Dr. Kaleem is associated with HealthClues since its inception where he facilitates diagnosis and advanced consultation with senior doctors. He is also a medical researcher and prolific writer who loves sharing insightful commentaries and useful tips to educate the patient community about fitness, treatment options, and post-treatment recovery.
Leave a Review
How did you find the information presented in this article? Would you like us to add any other information? Help us improve by providing your rating and review comments. Thank you in advance!
Overall rating:
"
Very good guidance.Is this for arthritis or any disease ?
"