Before Surgery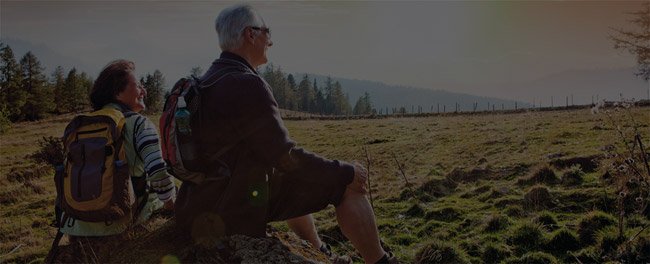 What is Total Knee Replacement?
Knee replacement surgery or knee arthroplasty is done to relieve pain and restore the function of severely damaged knee joints due to arthritis. During knee replacement, a surgeon cuts away damaged bone and cartilage from your thighbone, shinbone, and kneecap and replaces it with an artificial joint made of metal alloys, high-grade plastics, and polymers.
Is there any way to avoid knee replacement surgery?
For some, lifestyle modifications, physiotherapy, medication, or alternative treatment methods such as stem cell therapy and prolotherapy can help manage knee problems. Also, you can speak to your orthopedic doctor about other treatment options that are commonly recommended before resorting to knee replacement surgery, including steroids or hyaluronic acid injections and arthroscopic surgery that addresses the damaged cartilage and to improve joint function.
What is the ideal average age for a knee replacement?
The ideal average age for knee replacement is 45+ years except for Trauma. Consult your doctor about your general health and your ability to withstand surgery. Commonly age is not a factor for knee replacement surgery if you are in reasonably good health and you have the desire to continue pursuing an active and productive life.
How do I know that I need a knee replacement?
If you have osteoarthritis of the knee that causing chronic knee pain, restricting regular activities, chronic stiffness of the knee, constant knee instability, then you are likely a good candidate for a total knee replacement. As always, it is best to discuss possible treatments with your doctor.
How much does the procedure cost?
The cost of knee replacement can vary depending on factors like doctor's fee, hospital charges, and the choice of implant, naming just a few. For more information, you can read our interesting article on knee replacement cost: https://www.healthclues.net/blog/en/guide-to-knee-replacement-cost-in-india/
During the Surgery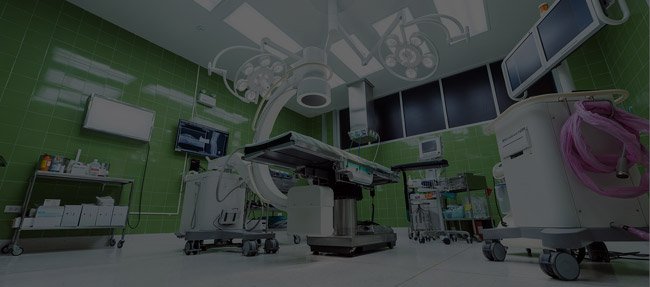 What are the risks involved with this surgery?
Complications of TKR surgery are rare. They include general surgical complications, such as infection, blood loss, blood clots, and damages to nerves and arteries. But before the operation all precautions are taken to minimize these risks, including the use of pre and post surgery antibiotics, short-term use of anticoagulants or compression devices and careful surgical technique.
How long does the procedure take?
Your doctor will discuss with you all of the details regarding your surgery including how long the procedure is expected to take. Most knee replacement surgeries take approximately 2½ hours. Some of this time is taken by the operating room staff to prepare for surgery.
Is this operation painful? How long will the pain last?
This operation is as painful as any other operation. Your pain will be kept under control by a team of pain management specialists (Anesthetists) with the help of oral or intravenous medicines.
How long will I be in the hospital?
You will be discharged home when you are medically stable, have passed physiotherapy, and pain is controlled with oral medications. For most patients, this is 2-4 days following surgery.
Will I have to go to physiotherapy?
For most patients, physiotherapy is part of the pre and post-operative program and is of great help in eliminating the swelling; regain full motion (both bending and straightening) and strength as soon as possible. Physiotherapy helps patients get back to health and regain functional physical mobility.
It begins in the home or can be followed up in an outpatient therapy facility. Some patients can do this on their own with advice along the way.
After Surgery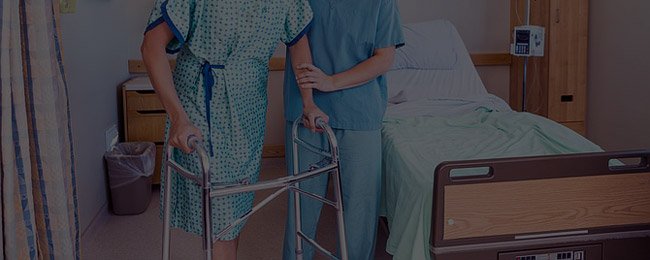 When can I shower after knee replacement surgery?
You may shower three days after your surgery. Protection of the wound is required If drainage is present at the incision. Try to keep it covered and dry while showering.
What is the recovery time for knee replacement surgery?
Everyone heals from TKR surgery at a different pace. In most cases, however, you will likely use a walker or crutches for two to four weeks after your surgery. Then you will advance to walk with a cane and without any assistive device. You will slowly return to normal function without any supportive devices. In general, most patients are close to full recovery after three months.
How much pain relief or increased mobility should I expect?
You should experience a significant reduction in pain and improved mobility after knee replacement surgery. It depends on many factors, including physical condition, weight, activity level, personal anatomy and willingness to comply with your surgeon and physiotherapists instructions prior to and after surgery will play an important role in your recovery.
When can I resume my day to day activities?
When you can return to work after TKR surgery depends on your occupation. If your work is sedentary, you may return as early as 3 to 4 weeks post-operatively. If your work is more rigorous, you may require up to 3-4 months before you can return to full duty. In some cases, more time may be necessary.
When can I Travel?
You can take a short flight, 5 days post surgery, and long flight can be taken post 15 days.
What games or sports can I play?
Based on current clinical research, it is believed that the knee implants rarely loosen over time. However, repeated high-load activities may loosen the components after many years. As a result, high-impact activities such as soccer or basketball are not beneficial for the longevity of the knee implants. Low-impact sports such as golf, swimming, brisk walking and light weight lifting, on the other hand, are completely safe and encouraged.
What should I avoid to protect my new artificial joint?
You should not sit on the floor. You may sit cross-legged but on a bed or a surface which is at a higher level than the floor.
Do I need to replace the Implant after how many years?
An Implant will last normally for 15 to 20 years. It is important to follow-up with your doctor after surgery to ensure that your replacement is continuing to function well.
For more information, do get in touch with us through email at [email protected] or message us on WhatsApp at +91-9640378378, or submit your question below.
Have a question?
If for some reason an experienced doctor is not available around you, then you can contact us here.
Dr. Kaleem Mohammed graduated as a Bachelor of Physiotherapy in 2014 from Deccan College of Physiotherapy, affiliated to Dr. N.T.R. University of Health Sciences, Vijayawada, India. Dr. Kaleem is an expert at handling physiotherapy needs of patients suffering from orthopedic and spinal conditions and post-surgery rehabilitation. Dr. Kaleem is associated with HealthClues since its inception where he facilitates diagnosis and advanced consultation with senior doctors. He is also a medical researcher and prolific writer who loves sharing insightful commentaries and useful tips to educate the patient community about fitness, treatment options, and post-treatment recovery.
Reviews
0

out of

5

based on

0

reviews.
Overall rating: