Table of contents
Dermal Fillers in the United States
What is Juvederm?
Constituents
Indications
How does Juvederm work?
How to Take Juvederm?
Common Dosage for Juvederm
When to Avoid Juvederm?
Side-effects of Juvederm
Effects on organs
Reported Allergic Reactions
Effect of Juvederm on the menstrual cycle
Drug Interactions to Be Careful About
Food interactions
Interactions with laboratory procedures
Shows Effects / Results in (how long does the effect stay?)
Is Juvederm Addictive?
Can I have Juvederm with alcohol?
Can I have Juvederm When Pregnant?
Can I have Juvederm when feeding a baby?
Can I drive after taking Juvederm?
Effect of an overdose of Juvederm
Effect of using expired Juvederm
Effect of missing a dose of Juvederm
Storage requirements
Dermal Fillers in the United States
The global dermal filler market is growing at a rapid rate. The global dermal filler market has a value of approximately $3000 million in 2019. The market is expected to rise to approximately $6500 million by 2024 at a CAGR of 16.2%. The market share of Hyaluronic acid is the highest and was 81% in the year 2017. There were 2.3 filler procedures done in the United States in the year 2014. Out of these, almost 78% were done through hyaluronic acid-based injections.
What is Juvederm?
A basic introduction in brief
Juvederm is one of the most commonly used dermal fillers in the US. The base of this filler is hyaluronic acid. Juvederm is used to reduce signs of aging. It also helps in correcting age-related volume loss and moderate to severe facial wrinkles.  Juvederm, under the brand, has 5 different products for the specific needs of the patient. It focusses on cheeks, lips and facial lines. It takes around 15 to 60 minutes to complete the injection procedure. Duration depends upon the facial area which is to be treated. The cost of Juvederm in the US varies and depends upon the type of variant used.
Type of drug
Juvederm is a dermal filler that is available in the United States on a valid prescription. It is to be noted that the procedure of Juvederm injection should be done by an experienced aesthetic healthcare provider.
Read about Similar Medication – Sculptra – an injectable aesthetic dermal filler
Use in brief
Juvederm is used to restore facial counters. It adds fullness to the lips and plumps them. It is effective in removing or reducing moderate to severe facial wrinkles. It also corrects the volume loss of cheeks due to aging.
---
Shop DonJoy Orthopedic Products on HealthClues
Are you Looking for a Knee Brace that is best in class. Check the options available at our Online Portal.
---
Constituents
Juvederm is an injectable gel. It comes in individual syringes. The product is sterile and there is no need to resterilize. Juvederm is a biodegradable, viscoelastic, sterile, nonpyrogenic, and clear gel. Juvederm Ultra XC comes has hyaluronic acid (HA) produced by Streptococcus equi bacteria, in a concentration of 24 mg/mL and 0.3% w/w lidocaine in a physiologic buffer. Juvederm Voluma XC has 20 mg/mL hyaluronic acid and 0.3% w/w lidocaine in a physiologic buffer.
Indications
Juvederm comes in 5 different variations. Each variation has different indications. Following are the uses of different variations:
Juvéderm Voluma® XC:
Juvederm Voluma XC is used to treat age-related midface volume loss. It helps to restore the cheeks that are flattened with age and tone up the sagged skin. It helps in increasing the volume beneath the skin of the cheek. It imparts lift and contour to cheeks.
Juvéderm Vollure™ XC:
Juvederm Vollure XC is used to correct moderate to severe facial wrinkles and folds on facial skin. It is also injected around the nose and mouth to repair "parenthesis lines". It for use in adults over the age of 21 years. It is designed to provide a smoother appearance to face by temporarily correcting facial wrinkles.
Juvéderm® XC:
Juvederm XC provides a smoother appearance to facial skin. It temporarily adds volume to the skin. Juvederm XC is used to correct smile lines around the mouth and nose. It repairs moderate to severe facial wrinkles and folds that are caused due to age.
Juvéderm Volbella® XC:
Juvederm Volbella XC is specifically designed for lips. Juvederm Volbella XC corrects the perioral lines. When injected into the lips, it causes lip augmentation. It corrects the "lipstick lines" in adults over the age of 21 years.
Juvéderm® Ultra XC:
Juvederm Ultra XC is also for lips. It plumps thin lips. It adds more fullness to lips in adults over the age of 21 years. In adults, it repairs moderate to severe parenthesis lines, for example, nasolabial folds. Juvederm Ultra XC provides a smoother appearance to lips and area surrounding the lips.
How does Juvederm work?
Juvederm injection gel contains hyaluronic acid and lidocaine. Hyaluronic acts as a dermal filler and increases the volume beneath the skin. Hyaluronic acid is the natural substance present in the body. Hyaluronic acid works by two mechanisms of action. First, it integrates into the facial tissue where it attracts water and tightly binds to it. This results in increasing and maintaining the volume. Second, hyaluronic acid helps to synthesize collagen, which is reduced due to aging. Increased collagen synthesis helps reduce the appearance of facial wrinkles. Lidocaine is used to improve patient's compliance during the procedure.
How to Take Juvederm?
Form of medicine:
Juvederm is supplied as an injectable gel in individual treatment syringes along with needles. The size of the needle may vary with the type of Juvederm product.
When to use:
It is used to treat facial wrinkles and to increase the volume of facial skin. It helps in correcting the parenthesis lines. It is also used to provide fullness to lips.
How to use:
Juvederm is to be used by an experienced aesthetic healthcare provider. It is injected into the facial area that is required to be treated. Different versions of Juvederm are used to correct different facial appearances.
Common Dosage for Juvederm
The dose of Juvederm depends upon various factors such as the age of the person, depth of the wrinkles and required final appearance. Only one injection may work in some patients while others may require more than one injection. Your aesthetic healthcare provider will determine the number of injections used after evaluating your facial characteristics.
When to Avoid Juvederm?
Avoid Juvederm injection if you are allergic to hyaluronic acid or lidocaine. Do not use this product if you are allergic to the gram-positive bacterial protein present in this formulation. Care should be taken while injecting this product to patients who have a history of severe allergic reactions.
Side-effects of Juvederm
Following are some of the side effects related to Juvederm:
Firmness
Swelling
Tenderness
Discoloration
Redness
Itching
Bruising
Lumps/Bumps
Treatment site hematoma
Treatment site erythema
Treatment site induration
Effects on organs
Although most side effects of Juvederm are specific to the site of administration, some cases of vision abnormalities have also been noticed when Juvederm is injected into the nose, periorbital area, glabella, and cheek. People who are allergic to this product may have anaphylactic reactions.
Reported Allergic Reactions
Juvederm may cause allergic reactions at the site of administration. Symptoms of allergic reactions include inflammatory reaction, numbness, necrosis, abscess, granuloma, redness, itching and erythema.
Effect of Juvederm on the menstrual cycle
There is no specific information regarding the effect of Juvederm on the menstrual cycle. Ask for specific information from your healthcare provider. It is believed that due to low circulating estrogen levels, menstruating women may feel more pain during injection.
Drug Interactions to Be Careful About
Various drugs, when taken with Juvederm, may reduce their efficacy or increase their side effects. Juvederm may interact with drugs that may lead to prolong bleeding such as aspirin or other blood thinners. Juvederm may also interact with immunosuppressive therapy. Inform in detail about your current medications to an aesthetic healthcare provider.
Food interactions
There is no specific list of foods that needs to be avoided during the Juvederm procedure. However, certain foods may increase side effects such as swelling and irritation. These foods include spicy foods, foods containing refined carbohydrates and high-sodium and high sugar foods. You should also avoid caffeine, niacin supplement and smoking for at least 1-2 days after Juvederm procedure. Ask for more information from your healthcare provider.
Interactions with laboratory procedures
No interaction with laboratory results is noted for Juvederm.
Shows Effects / Results in (how long does the effect stay?)
The effects of Juvederm are seen immediately after the treatment. The effect of treatment stays for six months to one year depending upon the type of Juvederm product used and the location of the face where the procedure is done.
Is Juvederm Addictive?
Juvederm is non-addictive.
Can I have Juvederm with alcohol?
Ask your doctor before drinking alcohol after the Juvederm procedure. Drinking alcohol within 24 to 48 hours after Juvederm may increase the side effects such as irritation and swelling.
Can I have Juvederm When Pregnant?
There is no information about how Juvederm affects the fetus. Inform your doctor before Juvederm procedure if you are pregnant or planning to get pregnant.
Can I have Juvederm when feeding a baby?
Consult your doctor before breastfeeding after having Juvederm procedure. Also, inform the doctor before the procedure that you are breastfeeding.
Can I drive after taking Juvederm?
Although Juvederm might not affect your ability to drive the medications prescribed along with the procedure may affect your coordination and judgment. Avoid driving, taking an important decision and work on heavy machinery. Get more information from your doctor.
Effect of an overdose of Juvederm
Juvederm is injected by an experienced aesthetic healthcare provider and there are very rare chances of overdosage. Symptomatic treatment should be provided in case of overdose.
Effect of using expired Juvederm
Juvederm is injected by a doctor in a clinical setting, thus chances of using an expired product are very slim. In case the expired product is used by mistake, the doctor may monitor your vital parameters and provide symptomatic treatment.
Effect of missing a dose of Juvederm
As the treatment of Juvederm is done at one go, there is no case of missing a dose. In cases where multiple sittings are required, inform your doctor about missing a scheduled appointment and seek advice.
Storage requirements
Store at room temperature (up to 25°C). Do not Freeze.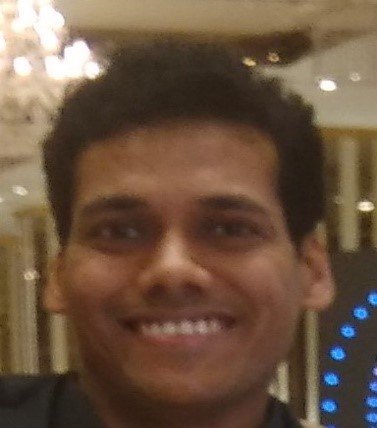 Mr. Rohit Jain is a Pharmaceutical techno-marketing trainer with more than 10 years of industrial experience. In his previous assignment, he was Senior Product Manager, heading the Product Management Team at an organization of repute. Mr. Jain is B. Pharma, MBA, PGDBM, LL.B. and is a Registered Patent Agent. He also has a Professional Diploma in Clinical Research and is also a certified Pharmacovigilance Professional. He was involved in delivering medico-marketing training to on-the-field marketing professionals as well as in-house business development professionals. Mr. Rohit Jain is a prolific medical content writer and had written more than 500 medical articles spreading over varied therapeutic areas. Mr. Jain has a keen interest in learning about the latest happenings of the pharmaceutical and medical industry.
Reviews
0

out of

5

based on

0

reviews.
Overall rating: