What is Human Mixtard?
Human Mixtard is a medication used to treat patients suffering from type 2 diabetes. It belongs to an anti-diabetic group of drugs and is available in the form of injection. Get to know how Human Mixtard works, its uses, side effects, precautions, and contraindications where Human Mixtard is not suggested.
Read about similar Diabetic medications such as Flexpen, Novomix
Active ingredients in Human Mixtard injection
This injection is a combination of two types of insulin that are:
Isophane Insulin
Regular Insulin
The ratio of these two ingredients may differ in various versions of the injections. Your doctor will decide which one to prescribe based on the diabetic level you have. And it is strongly advised to use this medicine with the proper guidance from your Diabetologists. Information provided here is for informative purpose only.
Manufactured by – Novo Nordisk India Pvt Ltd
Prescription – Required
Type of medicine – Belongs to an anti-diabetic group of drugs
Uses of Human Mixtard injection
This medication is mainly prescribed to treat type 2 diabetes. Please consult your diabetic expert for proper combination guidance suitable to you.
How the Human Mixtard injection works?
The combination of Isophane Insulin and Regular Insulin helps to increase the usage of blood glucose available in the body and thereby controlling the blood sugar levels.
Side effects of Human Mixtard injection
Like, with the usage of any medication this drug also may show some side effects in some patients. There might be a chance of getting some side effects as mentioned below. Please stop using the medicine and consult your doctor immediately if you notice any such side effects.
Redness
Swelling
Itching
Hypoglycemia or decrease in blood sugar levels
Weight gain
Mentioned below are some of the severe side effects and that need to be addressed as soon as possible.
Muscle cramps
Leg cramps
Numbness
Irregular heartbeat
Difficulty in breathing or Shortness of breath
If you suffer from any other side effects that are not mentioned here, still you are strongly advised to visit your doctor for proper evaluation.
Dosage of Human Mixtard injection
Dosage of the medication depends on various factors like the sugar levels or diabetic levels of the patient, age of the patient, body weight, etc. It is recommended to consult your doctor for proper dosage details suitable for your condition. Use properly as directed by the doctor. And do not overuse. If by mistake you missed a certain dose, use it as soon possible once you remember. If it is almost the time for next dose schedule, then skip the missed one and continue with the regular dose. Never use an extra dosage, which might result in Hypoglycemia of decrease in blood sugar levels.
Drug interactions of Human Mixtard injection
While we use any drug to treat some health problem, it is advised we are aware of the side effects that the particular medicine does if used along with a combination of some other drugs. In general, your doctor would know that and would prescribe you the safest combination for your condition. But if you are already under some medication or using any other drugs or supplements or over the counter products or drugs, please let your doctor know before he prescribes you the medicine to avoid any possible drug interactions and side effects due to that combination. Below mentioned is the list of some drugs that are known to show drug interaction with the drug combination of Human Mixtard injection. Be alert if you are already using any of such drugs and inform your doctor.
Aspirin
Acarbose
Metoprolol
Propanolol
Prednisone
Rosiglitazone
Contraindications for Human Mixtard injection
This medication is not recommended to use in some health conditions like if the patient is suffering from below-mentioned conditions:
If the patient is suffering from low levels of blood sugar
If the potassium levels in the blood are low
Liver-related health problems
Kidney related issues
If you have any known allergic reactions towards drugs like insulin or protamine
Human Mixtard injection – Precautions
Precautions to be taken before using the Human Mixtard injection are like:
Not advised to use if you have any history of allergic reactions towards this drug
Consumption of alcohol along with this medication is not recommended as it would increase the risk of a drop in blood glucose levels or the condition called hypoglycemia
Follow the usage instructions as suggested by your doctor to avoid any possible side effects
Inform your doctor about any health issues related to heart, kidney, liver or any thyroid related problems if you suffer any before he prescribes you the medicine
Inform the doctor about any over the counter drugs or health supplements or any herbal products that you might be using before using this medication.
Blood sugar levels must be closely monitored while under this medication
Do not alter the dosage or suddenly stop using this medicine without the guidance of your doctor.
Substitute medicine for Human Mixtard injection
Below mentioned are the substitute medicine that your doctor may prescribe as an alternative to this medicine. Do not use them without your doctor's prescription or guidance. Mentioned list here is for informative purpose only.
Insugen – Biocon
Wosulin Injection – Wockhardt Ltd
Lupisulin Injection – Lupin Ltd
Humstard Injection – Cadila Pharmaceuticals Ltd
Insucare-M Injection – Sun Pharmaceutical Industries Ltd
If for some reason an experienced doctor is not available around you, then you can contact us here.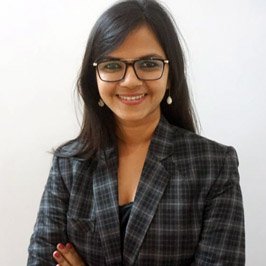 Dr. Srishti Tayal is Chief Radiologist at Radiodent – Dental and Maxillofacial Imaging. She has completed BDS and MDS with Gold Medal from JSS Medical College, Mysore. She is a passionate medical researcher and has published five research papers in various medical journals and received an award for the best scientific paper.
In addition to following her pursuits in dentistry, she is also an avid medical writer who believes in bridging the information gap among the common population with regards to modern medicine.
Reviews
0

out of

5

based on

0

reviews.
Overall rating: