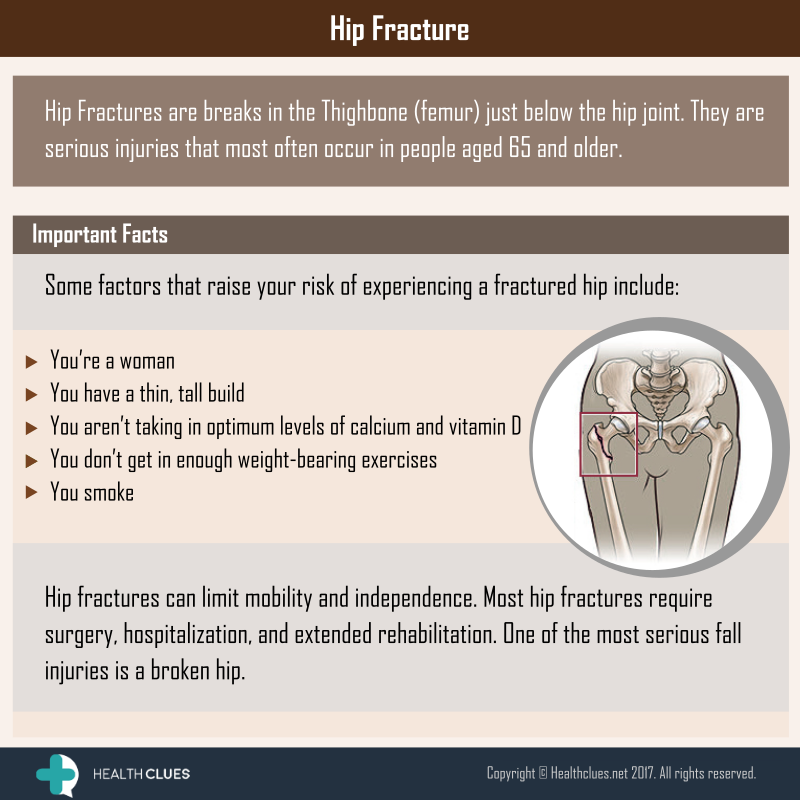 Hip Fractures are breaks in the Thighbone (femur) just below the hip joint. They are serious injuries that most often occur in people aged 65 and older.
Important Facts
Some factors that raise your risk of experiencing a fractured hip include:
You're a woman
You have a thin, tall build
You aren't taking in optimum levels of calcium and vitamin D
You don't get in enough weight-bearing exercises
You smoke
Hip fractures can limit mobility and independence. Most hip fractures require surgery, hospitalization, and extended rehabilitation.
One of the most serious fall injuries is a broken hip.
For more information, do get in touch with us through email at [email protected] or message us on WhatsApp at +91-9640378378, or submit your question below.
Have a question?
Leave a Review
How did you find the information presented in this article? Would you like us to add any other information? Help us improve by providing your rating and review comments. Thank you in advance!
Overall rating: