Hifenac is a Non-steroidal anti-inflammatory drug used to relieve pain and inflammation in conditions like Rheumatoid Arthritis, Osteoarthritis, Ankylosing Spondylitis, menstrual cramps. Read on to know about working, side effects, precautions and contraindications of Hifenac Tablets.
Composition
The active ingredient of Hifenac Tablet is Aceclofenac.
How Hifenac tablet works?
Hifenac tablet is a non-steroidal anti-inflammatory drug. It works by blocking the production of hormone-like substances called prostaglandins. Prostaglandins are released at the sites of injury, tissue damage and immune reactions. Prostaglandins play a crucial role in the inflammatory response of the body.
Hifenac tablet uses:
Hifenac Tablet is used to relieve pain and inflammation in patients suffering from following conditions:
Arthritis of the joints (osteoarthritis):
This commonly occurs in patients over the age of 50 and causes the loss of the cartilage and bone tissue which causes severe joint pain.
Rheumatoid arthritis:
It is an Autoimmune disease that causes chronic inflammation of the joints. In this condition, Hifenac tablet is used to treat symptoms like swelling, pain, and stiffness of joints associated with it.
Ankylosing spondylitis:
Arthritis of the spine which can lead to the fusion of the vertebrae. In this condition, Hifenac tablet is used to treat symptoms like stiffness and pain associated with it.
Back pain:
Hifenac Tablet also used to treat mild to severe back pain caused by arthritis, sciatica herniated disc.
Frozen shoulder:
It is a common orthopedic ailment characterized by stiffness and pain in the shoulder joint. In this condition, Hifenac tablet is used to treat symptoms like stiffness and pain associated with it.
Gout:
It is a type of arthritis characterized by severe pain, tenderness, and redness in the joints. In this condition, Hifenac tablet is used to treat symptoms like joint pain and tenderness.
Common side effects of Hifenac tablet
Abdominal pain
Skin rash
Diarrhea
Constipation
Vomiting
Nausea
Flatulence
Indigestion
Hifenac Tablet – Contraindications
Hifenac Tablet should not be used if you have the following conditions:
Hypersensitivity to any of the ingredient of Hifenac tablet
Acute rhinitis
Active peptic ulcer
Asthma
Urticaria
Hifenac Tablet – Precautions & How to Use
Before consuming Hifenac Tablet, tell your doctor about your current list of medications, over the counter products (e.g. herbal supplements, vitamins, etc.), pre-existing diseases, allergies, and current health conditions (e.g. pregnancy, liver diseases, kidney problems, upcoming surgery, etc.). Some health conditions may make you more susceptible to the side-effects of the drug. Take as directed by your doctor or follow the direction printed on the product insert. Important counseling points are listed below.
History of gastro-ulceration
Patients recovering from a surgery
Avoid driving and operate dangerous machinery
Gastro-intestinal disorders
Severe hepatic impairment
Severe cardiac impairment
General warnings:
Overdosage:
Taking more than prescribed may cause harmful side effects. Consult your doctor or pharmacist if you find any side effects.
Missing dosage:
If you miss the dosage take as soon as possible, and if it is near to next dose, skip the missing dosage continue the regular dosage. Do not take extra doses to make up for missed dose.
Pregnancy:
This Tablet is not recommended for use in pregnant women unless necessary and the potential benefits outweigh the risks involved. Hifenac Tablet is not known to cause any harm to the fetus, but should only be used after consultation with your doctor.
Breastfeeding:
Hifenac Tablet is safe to use during breastfeeding. Before taking this medicine consult your doctor.
Substitute tablets for Hifenac:
Below is the list of tablets, which have the same composition, strength, and form as Hifenac Tablet, and hence can be used as its substitutes:
Afenak 100 MG Tablet
Fortafen 100 MG Tablet
Aceclomay 100 MG Tablet
Movace 100 MG Tablet
Painil 100 MG Tablet
If for some reason an experienced doctor is not available around you, then you can contact us here.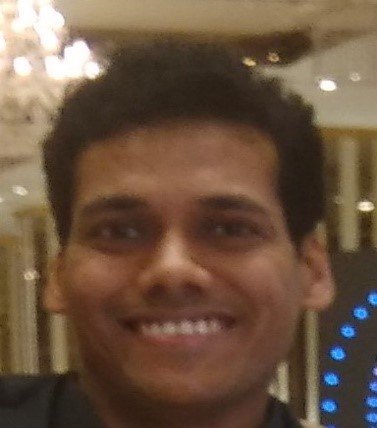 Mr. Rohit Jain is a Pharmaceutical techno-marketing trainer with more than 10 years of industrial experience. In his previous assignment, he was Senior Product Manager, heading the Product Management Team at an organization of repute. Mr. Jain is B. Pharma, MBA, PGDBM, LL.B. and is a Registered Patent Agent. He also has a Professional Diploma in Clinical Research and is also a certified Pharmacovigilance Professional. He was involved in delivering medico-marketing training to on-the-field marketing professionals as well as in-house business development professionals. Mr. Rohit Jain is a prolific medical content writer and had written more than 500 medical articles spreading over varied therapeutic areas. Mr. Jain has a keen interest in learning about the latest happenings of the pharmaceutical and medical industry.
Reviews
0

out of

5

based on

0

reviews.
Overall rating: