What is Hifenac MR?
Hifenac MR is a Non-steroidal anti-inflammatory drug used to relieve pain and inflammation in conditions like Rheumatoid Arthritis, Osteoarthritis, menstrual cramps.
Get to know how Hifenac MR works, its side effects, precautions, and contraindications where Hifenac MR is not suggested.
Read about Hifenac MR in Hindi
Hifenac MR – Composition
Active ingredients in this medicine are:
Aceclofenac – 100 mg
Paracetamol – 325 mg
Chlorzoxazone – 500 mg
Manufactured By – Intas Pharmaceuticals Ltd
Prescription – Not required as it is available as OTC
Form – Tablets
Expiry/Shelf Life – Make sure you check the manufactured and expiry date while purchasing the medicine
TypeofDrug – Non-steroidal anti-inflammatory drugs (NSAID Medicine)
Hifenac MR Uses
This medicine is recommended to treat conditions like:
Muscle pain
Headache
Joint pain
Lumbago
Toothache
Ankylosing spondylitis
Rheumatoid arthritis
Osteoarthritis
Ear pain
Menstrual cramps
Fever
Cold
How does Hifenac MR work?
Aceclofenac
Aceclofenac helps to reduce pain and ease inflammation, belongs to the class of drugs that are non-steroidal, but still reduce inflammation in the body, like Ibuprofen, Naproxen, or Aspirin. These drugs are classified as NSAIDs because they don't belong to the steroid group of drugs but at the same time, they help reduce inflammation, hence called anti-inflammatory.
Paracetamol
Paracetamol is an antipyretic (fever reducer) and analgesic, helps in relieving pains like a headache, menstrual pains, toothache, ear pains, etc.
Chlorzoxazone
Chlorzoxazone helps improve a patient's condition by depressing the muscle reflexes, increasing the pain threshold and by increasing the blood flow to the skin and help the body to sweat and lose heat.
How to Use Hifenac MR
Hifenac MR is available in tablet form and is used through oral rout.
Never crush, break or chew the tablet, but use the whole tablet at once with some water or any liquids.
Follow regular dosage schedules as prescribed by the doctor and complete the full course of the dosage as directed by the doctor.
Read carefully the instruction mentioned on the medicine leaflet to understand the instructions.
Hifenac MR Side effects
In addition to its intended benefits, Hifenac MR can also produce some side effects. In such cases, consult your doctor for immediate medical attention. Below mentioned are some possible side effects. This is not a comprehensive list of side effects. Please inform your doctor if you suffer any adverse reactions while using this medicine:
Nausea
Vomiting
Diarrhea
Loss of appetite
Heartburn
Stomach pain
Unusual tiredness
Hifenac MR Contraindications
While we use any medicine, care has to be taken to make sure the medicine is compatible with your current health condition. Inform your doctor if you have any known issues of allergic reactions towards any other medication similar to it or any other NSAID medicine. Inform your doctor about your present health issues if facing any. Few examples are like:
Allergic to ingredients of this medicine or any other NSAID medicine
This medicine is also not recommended to use in patients suffering from any respiratory related problems like asthma
Not recommended to use if suffering any issues of bleeding disorders
Not recommended to use in patients with health problems related to kidney or liver disease
Hifenac MR Precautions
Before consuming Hifenac MR Tablet, tell your doctor about the medicine that you may be using or over the counter products like any vitamins, herbal supplements, etc., pre-existing diseases, allergies, and current health conditions such as pregnancy, liver diseases, kidney problems, upcoming surgery, etc. Some health conditions may make you more prone to the side-effects of the drug. Take as directed by your doctor or follow the direction printed on the product insert. Important counseling points are listed below.
Avoid driving and operate dangerous machinery
Gastro-intestinal disorders
Patients recovering from a surgery
Severe hepatic impairment
Severe cardiac impairment
Hifenac MR Drug Interactions
Using Hifenac MR with any of the following drugs is usually not recommended, but may be required in some cases. If both medicines are prescribed together, your physician may change the dose or how often you use one or both of the medicines.
Alcohol
Alprazolam
Atorvastatin
Captopril
Codeine
Diazepam
Diphenhydramine
Esomeprazole
Ketoconazole
Any other Muscle Relaxants at the same time
Prilocaine
Sedatives
Teriflunomide
Topiramate
Zolpidem
Other Interactions
If you use other over the counter products or other drugs at the same time, the effects of the Hifenac MR may change. Risk of side effects may be higher or the drug might not work as intended. Inform your doctor about all the medicines you are using including prescription and non-prescription medicines, herbal supplements, food, and vitamins. Hifenac MR may interact with the following drugs and products:
General warnings
Overdosage
Consuming more than prescribed Hifenac MR may cause harmful side effects. Consult your doctor or pharmacist if you suffer any side effects.
Missing dosage
If you miss a certain dosage take as soon as possible, and if it is nearing next dose schedule, skip the missing dosage and continue the next dosage. Do not take extra doses.
Pregnancy
Hifenac MR is not recommended for use in pregnant women unless necessary and if the potential benefits outweigh the risks involved. It is recommended to use with proper guidance from your gynecologist.
Breastfeeding
Hifenac MR is safe to use during breastfeeding. Consult your doctor before using this medicine.
Substitute tablets for Hifenac MR Tablet
Substitute medicine is any medicine with a similar composition and intended to treat similar conditions. Your doctor may prescribe some other medicine that is similar to this one. Few examples of substitute medicine to Hifenac MR are:
Dolostat MR – Blue Cross Laboratories Ltd
Alock MR – Goddres Pharmaceuticals Pvt Ltd
Flextab – Psychotropics India Ltd
If for some reason an experienced doctor is not available around you, then you can contact us here.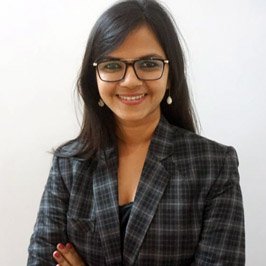 Dr. Srishti Tayal is Chief Radiologist at Radiodent – Dental and Maxillofacial Imaging. She has completed BDS and MDS with Gold Medal from JSS Medical College, Mysore. She is a passionate medical researcher and has published five research papers in various medical journals and received an award for the best scientific paper.
In addition to following her pursuits in dentistry, she is also an avid medical writer who believes in bridging the information gap among the common population with regards to modern medicine.
Reviews
0

out of

5

based on

0

reviews.
Overall rating: