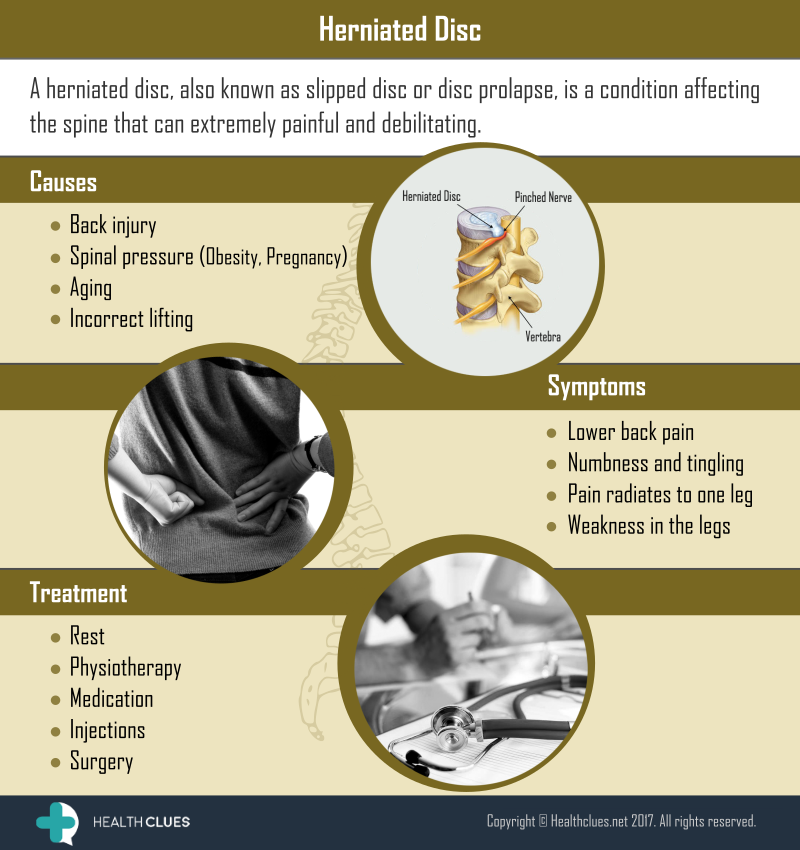 A herniated disc, also known as slipped disc or disc prolapse, is a condition affecting the spine that can extremely painful and debilitating.
Causes of Herniated disc
Back injury
Spinal pressure (obesity, pregnancy)
Aging
Incorrect lifting
Symptoms of Herniated disc
Lower back pain
Numbness and tingling
Pain radiates to one leg
Weakness in the legs
Treatment of Herniated disc
Rest
Physiotherapy
Medication
Injections
Surgery
For more information, do get in touch with us through email at [email protected] or message us on WhatsApp at +91-9640378378, or submit your question below.
Have a question?
Leave a Review
How did you find the information presented in this article? Would you like us to add any other information? Help us improve by providing your rating and review comments. Thank you in advance!
Overall rating: