Table of contents
What is Glibenclamide Tablet?
Composition & Strength of Glibenclamide Tablet
How does Glibenclamide tablet work?
Glibenclamide Tablet uses
Common side effects of Glibenclamide tablet
Glibenclamide Contraindications
Glibenclamide tablet precautions & how to use
Dosage of Glibenclamide
General warnings about Glibenclamide
Alternative tablets for Glibenclamide
What is Glibenclamide Tablet?
Glibenclamide is an oral anti-diabetic drug which is used to treat type 2 diabetes mellitus.  It reduces high blood sugar level. The medication is taken along with the controlled diet and exercise. Read on to know about working, side effects, precautions, and contraindications of glibenclamide Tablets.
Composition & Strength of Glibenclamide Tablet
The strength of Glibenclamide tablet is 1.25mg, 2.5mg, and 5mg for oral use.
How does Glibenclamide tablet work?
Glibenclamide binds to the beta-cell sulfonylurea receptor. These receptors block the ATP sensitive potassium channels which cause the depolarization of pancreatic beta-cell and membrane to become ruptured. This results in the opening of the voltage-sensitive calcium channels which lead to increased concentration of intracellular calcium ions and insulin release from the beta cell of the pancreas.
Glibenclamide Tablet uses
Glibenclamide Tablet is used in patients suffering from the following conditions:
Non-Insulin Dependent Diabetes Mellitus
A condition in which our pancreas does not produces a sufficient amount of insulin that may sensitize the cells resulting in an increased level of blood sugar level.
Common side effects of Glibenclamide tablet
Fast heartbeat
Yellowing of skin
Unusual tiredness and weakness
Heartburn
Weight gain
Sore throat
Sweating
Dizziness
Dark urine
Nausea
Glibenclamide Contraindications
You should not take glibenclamide if you are suffering from the following conditions:
Hypersensitivity to glibenclamide or any other excipient of glibenclamide tablet.
Diabetic ketoacidosis
Diabetic pre-coma and coma
Porphyria
Any serve infection, stress, trauma
Severe liver and kidney impairment
Glibenclamide Precautions & How to Use
Before taking glibenclamide tablet, tell your doctor/pharmacist about your medication of prescription and nonprescription. If you had an allergic reaction to glibenclamide or any other related drug, it must be told to your doctors/pharmacist. You should mention to the doctor that you are taking angiotensin-converting enzymes inhibitors such as benazepril, enalapril, lisinopril, ramipril or any anticoagulants such as warfarin, aspirin or any NSAIDs such as ibuprofen, naproxen or any other diabetic medication.
Glibenclamide may not suitable for some people. Ask your doctor/pharmacist about the benefits and risks of this drug before taking:
If you are taking Bosentan, tell your doctor/pharmacist about this medicine
If you are suffering from kidney diseases
If you had a G6PD deficiency ( premature destruction of red blood cells)
If you are suffering from Diabetic ketoacidosis
If you have type 1 diabetes mellitus
Dosage
Dose should be taken as prescribed by the doctor. Do not chew this tablet. Swallow this medicine with water.
General warnings
Overdosage
Do not take more than the prescribed dose. It may cause harmful side effects. Symptoms of overdose may be a fast heartbeat, sweating, vomiting, and seizures. So consult your doctor or pharmacist if you find any side effects.
Missing dosage
If you miss a dosage take it as soon as possible, and do not take it if it is near the time for the next dose. If certain dosage is missed by mistake, continue with the next schedule but never double the dosage to cover the missed one. You should not take a double dose to manage a missed dose.
Pregnancy
Some sulfonylurea crosses the placental barrier and it can harm the unborn baby. There is a risk of low blood sugar for the fetus. Before taking glibenclamide tablet to tell your pharmacist/ doctor about your pregnancy or if you become a plan for pregnancy.
Breastfeeding
Before taking this medicine, consult your doctor/ pharmacist, in case you are breastfeeding.
Alternative tablets for Glibenclamide
The alternative tablets have the same composition, strength, and form as Glibenclamide Tablet they are the following:
Glyburide tablet 5 mg – manufactured by Cadila Pharmaceuticals
Daonil tablet 5 mg – manufactured by Emcure Pharmaceuticals
Glinil tablet 5 mg – manufactured by Cipla Pharmaceuticals
Glucosafe 2.5mg – manufactured by Sun Pharmaceutical Industries
If for some reason an experienced doctor is not available around you, then you can contact us here.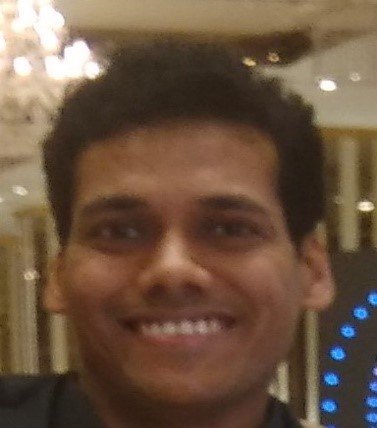 Mr. Rohit Jain is a Pharmaceutical techno-marketing trainer with more than 10 years of industrial experience. In his previous assignment, he was Senior Product Manager, heading the Product Management Team at an organization of repute. Mr. Jain is B. Pharma, MBA, PGDBM, LL.B. and is a Registered Patent Agent. He also has a Professional Diploma in Clinical Research and is also a certified Pharmacovigilance Professional. He was involved in delivering medico-marketing training to on-the-field marketing professionals as well as in-house business development professionals. Mr. Rohit Jain is a prolific medical content writer and had written more than 500 medical articles spreading over varied therapeutic areas. Mr. Jain has a keen interest in learning about the latest happenings of the pharmaceutical and medical industry.
Reviews
0

out of

5

based on

0

reviews.
Overall rating: