Table of contents
What is Gemer?
Content and Composition of Gemer
How Does Gemer Work?
Gemer Tablet Uses
Gemer Side-Effects
Contraindications of Gemer
Precautions While Using Gemer
Gemer Dosage
Gemer Drug Interactions
Substitutes for Gemer
What is Gemer?
Gemer tablet is used in the treatment of type 2 diabetes. It is a combination of Glimepiride and Metformin. The tablet is used to reduce the blood sugar level. Along with Gemer, the patient is advised for a healthy diet and exercise. Read on to know about working, side effects, precautions, and contraindications of Gemer.
Content and Composition of Gemer
Gemer contain two drugs as active ingredients
Glimepiride (1 mg/2mg)
Metformin (500 mg/500mg)
How Does Gemer Work?
Gemer contains glimepiride and metformin, which works synergistically to reduce the level of sugar in the blood.
Glimepiride is a type of sulfonylurea. This drug increase secretion of insulin which helps in lowering the sugar level in blood.
Metformin is a type of biguanide. The metformin decreases the production of glucose in the liver, decrease the absorption of glucose in intestine and increase insulin sensitivity thereby increasing glucose utilization and uptake.
Gemer Tablet Uses
Gemer tablet is used to manage blood sugar level in patients with type 2 diabetes mellitus, when diet, exercise and first-line therapy or single-agent fails to manage the blood sugar level.
Read about similar medications like Flexpen
Gemer Side-Effects
Side effects of Gemer including
Taste change
Pain in stomach
Nausea
Diarrhea
Headache
Increased risk of upper respiratory tract infection
Hypoglycemia
Contraindications of Gemer
Do not use this medication if you are suffering from these conditions such as;
Allergic reaction
Hypersensitivity
Chronic metabolic acidosis
Sepsis
Respiratory failure
Myocardial infarction
Hepatic impairment
Precautions While Using Gemer
If you use other over the counter products or other drugs with Gemer, this may alter the efficacy of Gemer. Gemer in combination with other drugs may either increase the risk of side-effects or alter drug action. Consult your doctor before taking any other medication, nutrient, or herbal supplement. Some health problems make your immunity week and make you more susceptible to the side effects of drugs. Adhere strictly to the instruction of your doctor. You should consult your doctor if taking the drug as directed does not have an overall effect on your body. Following are some of the precautions:
Do not take Gemer if you are allergic to metformin, glimepiride or any other ingredient of Gemer.
Immediately consult your doctor if you experience rashes, itching, difficulty in breathing, swelling on your face, throat, lips, and tongue.
Share with your doctor if you have a history of cardiac failure and congestive heart failure.
Alcohol: Do not use Gemer tablet with the consumption of alcohol. If you take alcohol with metformin then this can cause lactic acidosis and you may also suffer from irregular heartbeat, sleepiness, and respiratory distress.
Pregnancy: Gemer should only be taken during pregnancy if benefits outweigh the risk.
Lactation: Although administration of Gemer is safe during lactation, consult your doctor before taking Gemer.
Gemer Dosage
The prescribed dose and strength of Gemer depends upon the level of sugar in your blood.
Gemer Drug Interactions
Some medicines which can modify the effects of Gemer including;
Phenylbutazone
Chloramphenicol
Fluoxetine
Ifosfamide
Substitutes for Gemer
Some drugs which have the compositions and strength similar to that of Gemer are:
Amaryl M 2mg – Manufactured by Sanofi India Limited
Glimisave M 2 – Manufactured by Eris Lifesciences Ltd
Glimestar-M 2 – Manufactured by Mankind Pharma Ltd
Gluconorm G2 – Manufactured by Lupin Pharmaceutical Limited
Glycomet GP 2 – Manufactured by USV Private Limited
If for some reason an experienced doctor is not available around you, then you can contact us here.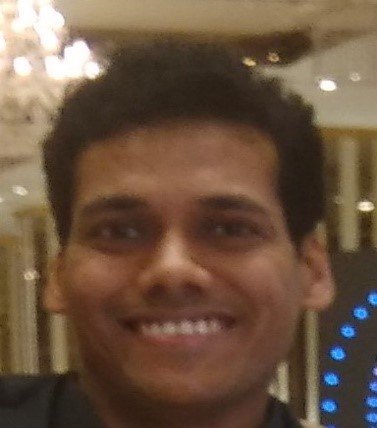 Mr. Rohit Jain is a Pharmaceutical techno-marketing trainer with more than 10 years of industrial experience. In his previous assignment, he was Senior Product Manager, heading the Product Management Team at an organization of repute. Mr. Jain is B. Pharma, MBA, PGDBM, LL.B. and is a Registered Patent Agent. He also has a Professional Diploma in Clinical Research and is also a certified Pharmacovigilance Professional. He was involved in delivering medico-marketing training to on-the-field marketing professionals as well as in-house business development professionals. Mr. Rohit Jain is a prolific medical content writer and had written more than 500 medical articles spreading over varied therapeutic areas. Mr. Jain has a keen interest in learning about the latest happenings of the pharmaceutical and medical industry.
Reviews
0

out of

5

based on

0

reviews.
Overall rating: