Gelusil is a medicine used to treat conditions like severe acidity, indigestion, gas formation in stomach and heartburn. This medication is available both tablet and syrup form. Read on to know about working, side effects, precautions and contraindications of Gelusil.
Read about similar medication used to treat acidity and gastric issues.
Gelusil Composition
This medicine is manufactured by Pfizer Pharmaceutical India Pvt Ltd. It is available as an OTC (Over the counter Product). This is a widely used medicine as an antacid and trusted product in India. Gelusil contains following drugs as active ingredients:
Aluminium hydroxide
Dimethicone
Magnesium hydroxide
Aluminium hydroxide: Acts as an antacid by neutralizing stomach acid levels
Dimethicone: Acts as an antiflatulent medication by helping to release excess gas
Magnesium hydroxide: Magnesium hydroxide reduces the amount of acid in the stomach.
How does the medication work?
The active compounds in Gelusil, Alumina hydroxide, and magnesium hydroxide, react chemically which the acidic component of esophagus and stomach. Both the compounds neutralize the effect of acid that is surplus. The medicine does not impact the production of acid thereby causing any long-term side effects.
The chemical reaction that happens after the consumption of medicine is that the gastric pH level is elevated. The Alumina Gel when consumed undiluted may develop a coating on the mucous membrane in stomach for a duration that varies from person to person. While the Alumina Gel forms a coat, Dimethicone works as an anti-flatulent medication by helping to release excess gas.
Gelusil variants
Gelusil medicine is available in the market in two forms like Gelusil in its original flavor is in pink color, and Gelusil Xtra Cool is in white gel form. Gelusil Xtra Cool variant is composed with an added punch of mint flavor. This medicine is also available in tablet form.
Composition of Gelusil
This medicine is composed of below-mentioned quantities in various forms mentioned as below.
Gelusil MPS Tablets
Each uncoated tablet contains:
Dimethicone l.P. 50 mg
Magnesium Hydroxide I.P 250 mg
Dried Aluminium Hydroxide 250 mg
Magnesium Aluminium Silicate Hydrate 50 mg
Gelusil MPS Original Liquid & Gelusil MPS Xtra Cool Liquid
Every 5 ml (1 teaspoonful) contains:
Activated Dimethicone I.P. 50 mg
Magnesium Hydroxide I.P. 250 mg
Dried Aluminium Hydroxide Gel I.P. 250 mg
Gelusil Uses
Gelusil is used in treating, controlling, prevention, and improvement of the below mentioned conditions, symptoms, and diseases
Heartburn
Acid indigestion
Upset stomach
Gelusil Side Effects
Side effects with the usage of Gelusil are very rare, but some people may get some side effects listed below. Long term usage of Gelusil is not recommended. Consult your doctor if you face any kind of side effects like:
Hives
Itching and watery eyes
Fever
Nausea
Vomiting
Skin Rash
Stomach upset
Tightness feeling in chest or throat
Throat pain
Hard stools or constipation
Loose stools or diarrhea
Gelusil drug interactions
Some drug interactions Gelusil may show with are:
Acetaminophen
Aspirin
Citric acid
Sodium bicarbonate
Amlodipine
Ativan
Atorvastatin
Cetirizine
Clonazepam
Clopidogrel
Other Magnesium oxide drugs
Multivitamin supplements
Omeprazole
Pantoprazole
Prednisone
Ranitidine
Montelukast
Sucralfate
Trazodone
Vitamin D3
Zantac
Precautions Before using Gelusil
If you are using any other kind of medication for treating any other health conditions, better use them either half an hour before or half an hour after you consume Gelusil. For example, antibiotics find it difficult to absorb into the body if used along with antacids at the same time.
Missed dosage
This medication is used when required thus there are rare chances of missing a dose. However, if your doctor has prescribed you this medicine for regular use, take the missed dose as soon as possible. Do not take a double dose at one time to make up for missed dose.
Pregnancy and Breastfeeding
Usage of Gelusil in conditions like if you are pregnant or breastfeeding is recommended with proper medical advice. Prolonged usage or high doses is not recommended in such conditions.
Gelusil usage in Renal and Kidney patients
It is strongly advised to use this medicine with proper medical advice in case you are suffering any health issues related to kidney failure or liver problems to avoid any possible side effects.
If for some reason an experienced doctor is not available around you, then you can contact us here.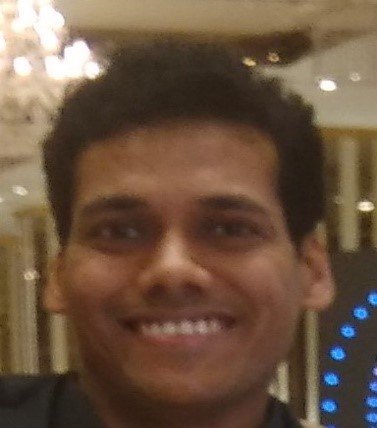 Mr. Rohit Jain is a Pharmaceutical techno-marketing trainer with more than 10 years of industrial experience. In his previous assignment, he was Senior Product Manager, heading the Product Management Team at an organization of repute. Mr. Jain is B. Pharma, MBA, PGDBM, LL.B. and is a Registered Patent Agent. He also has a Professional Diploma in Clinical Research and is also a certified Pharmacovigilance Professional. He was involved in delivering medico-marketing training to on-the-field marketing professionals as well as in-house business development professionals. Mr. Rohit Jain is a prolific medical content writer and had written more than 500 medical articles spreading over varied therapeutic areas. Mr. Jain has a keen interest in learning about the latest happenings of the pharmaceutical and medical industry.
Reviews
0

out of

5

based on

0

reviews.
Overall rating: