Table of contents
What is Foracort Rotacaps Tablet?
Composition & Strength of Foracort Rotacaps Tablet
How does Foracort Rotacaps tablet work?
Foracort Rotacaps Tablet uses
Common side effects of Foracort Rotacaps tablet
Foracort Rotacaps Contraindications
Foracort Rotacaps tablet precautions & how to use
General warnings and Dosage
Alternative tablets for Foracort Rotacaps
What is Foracort Rotacaps Tablet?
Foracort Rotacaps is a long-acting anti-asthmatic and COPD (Chronic Obstructive Pulmonary Diseases) preparations. Foracort Rotacaps is a combination of Budesonide and Formoterol. It is widely used to treat asthma and prevent breathing problems. Read on to know about working, side effects, precautions, and contraindications of Foracort.
Composition & Strength of Foracort Rotacaps Tablet
The active ingredients of Foracort Rotacaps are Budesonide and Formoterol. It contains Budesonide 200 mcg and Formoterol 6 mcg.
How does Foracort Rotacaps tablet work?
Foracort is a combination of Budesonide and Formoterol. Budesonide is a Potent glucocorticoid. This drug has a high affinity to bind with Glucocorticoid receptors. It reduces the inflammation and hyperreactivity, or spasm of the airway caused by asthma. Formoterol is long-acting, selective beta-2 adrenergic agonist with a rapid onset of action. It stimulates the intracellular adenyl cyclase, which leads to catalyze the conversion of ATP (adenosine triphosphate) to 5'-adenosine monophosphate (AMP). Increased levels of AMP causes relaxation of bronchial smooth muscles and inhibit the release of mast cell mediators such as histamine and leukotrienes.
Read about Lung cancer Medications
Foracort Rotacaps Tablet uses
Foracort Rotacaps is used to relieve inflammation and hyperreactivity in patients suffering from the following conditions:
Asthma:
Asthma is a chronic respiratory disease in which air passage becomes narrow and produce more mucus that leads to difficulty in breathing.
Chronic Obstructive Pulmonary Diseases (COPD):
It is a chronic lung disorder in which there is a difficulty in breathing due to damage and enlargement of the airway tube.
Common side effects of Foracort Rotacaps
Below mentioned are some of the common possible side effects of this medicine and it is advised to consult your doctor if any such undesired side effects are noticed.
Cough
Headache
Sore throat
Hoarseness of voice
Diarrhea
Dizziness
Fever
Chills
Foracort Rotacaps Contraindications
Foracort Rotacaps should not be used if you have the following conditions:
Cardiovascular disease
Diabetes
Seizures disorder
Hepatic impairment
Foracort Rotacaps Precautions & How to Use
Before consuming Foracort Rotacaps, tell your doctor/pharmacist about your current list of medications, and over the counter products (e.g. herbal supplements, vitamins, etc.).
Tell your doctor/pharmacist, if you have any allergy from Foracort or other related medicines.
If you are suffering from cardiovascular disease/diabetes/ history of seizures disorder, then you must consult your physician regarding Foracort.
Used this medicine only prescribed by doctors. Take this medicine strictly as per the doctor's direction.
General warnings:
Overdosage:
Do not take more than prescribed dose it may cause harmful side effects. Symptoms of Foracort overdose are tremor, headache, and Palpitation. Consult your doctor or pharmacist if you experience any side effects.
Missing dosage:
If you miss the dosage, take it as soon as possible and If it is near to next dose, skip the missing dosage continue the regular dosage. Do not take extra doses to make up for a missed dose.
Pregnancy:
Foracort Rotacaps is unsafe for a pregnant lady. The potential benefits outweigh the risks involved. Foracort Rotacaps is not known to cause any harm to the fetus but should only be used after consultation with your doctor.
Breastfeeding:
Foracort Rotacaps is not safe to use during breastfeeding. Before taking this medicine consult your doctor.
Alternative tablets for Foracort Rotacaps
Below is the list of Rotacaps, which have the same composition, strength, and form as Foracort Rotacaps, and hence can be used as its substitutes:
Budetrol 200 Rotacap – manufactured by Macleods Pharmaceuticals Pvt Ltd
Budamate 200 Transcaps – manufactured by Lupin Pharmaceuticals Ltd
Quikhale Fb 6mcg/200 mcg Rotacap – manufactured by Intas Pharmaceuticals Ltd
Peakhale Fb 6 mcg/200 mcg Respicap – manufactured by Micro Labs Ltd
If for some reason an experienced doctor is not available around you, then you can contact us here.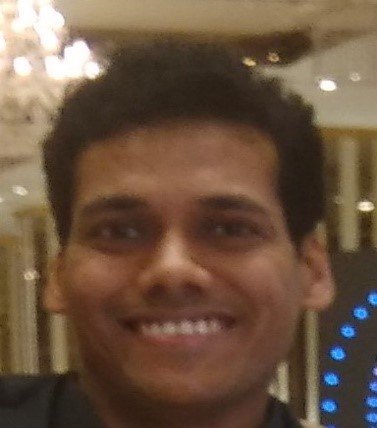 Mr. Rohit Jain is a Pharmaceutical techno-marketing trainer with more than 10 years of industrial experience. In his previous assignment, he was Senior Product Manager, heading the Product Management Team at an organization of repute. Mr. Jain is B. Pharma, MBA, PGDBM, LL.B. and is a Registered Patent Agent. He also has a Professional Diploma in Clinical Research and is also a certified Pharmacovigilance Professional. He was involved in delivering medico-marketing training to on-the-field marketing professionals as well as in-house business development professionals. Mr. Rohit Jain is a prolific medical content writer and had written more than 500 medical articles spreading over varied therapeutic areas. Mr. Jain has a keen interest in learning about the latest happenings of the pharmaceutical and medical industry.
Reviews
0

out of

5

based on

0

reviews.
Overall rating: