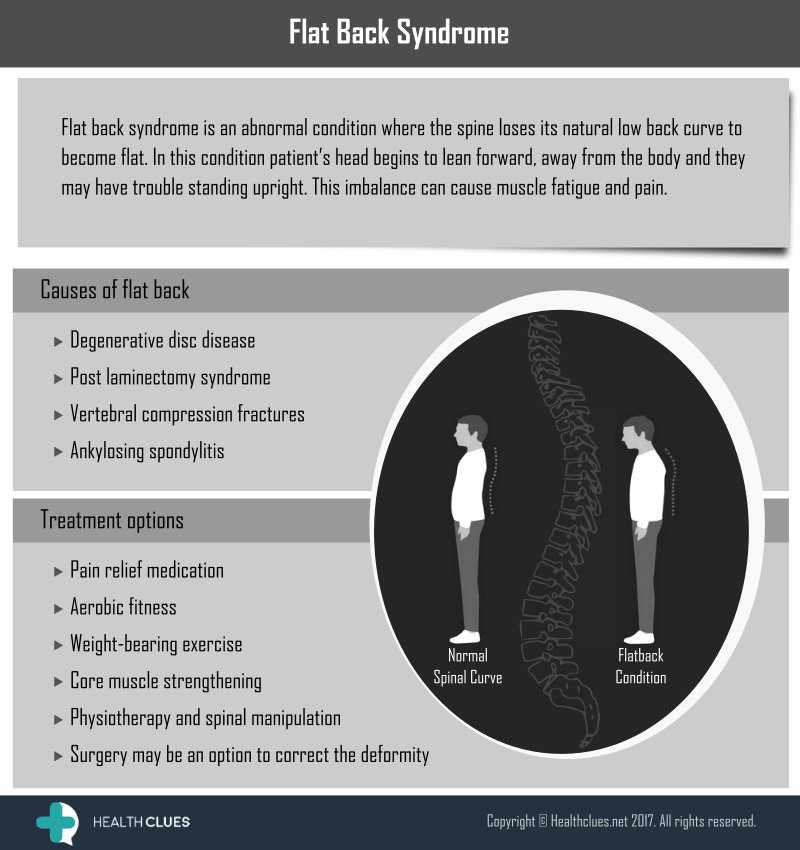 Flat back syndrome is an abnormal condition where the spine loses its natural low back curve to become flat. In this condition patient's head begins to lean forward, away from the body and they may have trouble standing upright. This imbalance can cause muscle fatigue and pain.
Causes of flat back                                                                                           
Degenerative disc disease
Post laminectomy syndrome
Vertebral compression fractures
Ankylosing spondylitis
Treatment options
Pain relief medication
Aerobic fitness
Weight-bearing exercise
Core muscle strengthening
Physiotherapy and spinal manipulation
Surgery may be an option to correct the deformity
For more information, do get in touch with us through email at [email protected] or message us on WhatsApp at +91-9640378378, or submit your question below.
Have a question?
If for some reason an experienced doctor is not available around you, then you can contact us here.
Leave a Review
How did you find the information presented in this article? Would you like us to add any other information? Help us improve by providing your rating and review comments. Thank you in advance!
Overall rating: