What is Evion 400?
Evion 400 is nutritional supplementary medicine which contains Vitamin E or Tocopheryl Acetate vitamin as active ingredient. Evion 400 Capsules are prescribed for medical conditions like Vitamin E deficiency, cystic fibrosis.
Get to know how Evion 400 works, its side effects, precautions, and contraindications where Evion 400 is not suggested.
Online Consultation with Top Doctors
Composition of Evion 400
Vitamin E or Tocopheryl Acetate vitamin is the active ingredient in Evion 400 capsules
Manufactured By -Merck Consumer Healthcare Ltd
Prescription – Not required as it is available as Over the Counter Drug (OTC)
Form – Capsules Vitamin
Type of Drug – Capsules Vitamin Supplement
What is Vitamin E?
Vitamin E is a nutrition supplement and is an antioxidant. Vitamin E is naturally occurring and is vital for regulating important functions in the body. Vitamin E is available only through plant foods like certain oils, nuts, grains, fruits, and wheat germ.
Vitamin E is fat-soluble vitamin
Plays the role of antioxidant
Required for the proper function of many organs
Vitamin E Benefits
Balances Cholesterol
Fights Free Radicals and Prevents Disease Development
Repairs Damaged Skin
Thickens Hair
Balances Hormones
Helps in Vision improvement
Helps People with Alzheimer's Disease
May Lower Cancer Risk
Improves Physical Endurance and Muscle Strength
Important During Pregnancy for Growth and Development of the fetus
There are several other brands of vitamin E supplementary medicine from different Pharmaceuticals available in India. Bio E is one of them manufactured by Dr. Reddy's Laboratories Ltd.
Apart from Evion 400, there are many other vitamin E supplement products that are available online for an easy purchase that can contain vitamin E as the main ingredient. Here is a link to view those.
Uses of Evion 400
Evion 400 mg Capsules are used to prevent or treat vitamin E deficiency in the body. Generally, Vitamin E deficiency in the human body is a very rare medical condition. Normal people who take sufficient regular diet might not require these supplements. But supplements are used in treating people with problem absorbing the Vitamin E from their diet, and in premature newborns. Vitamin E plays an important role in protecting our body cells from getting damaged.
Some general uses of Evion 400 are in treating below-mentioned medical conditions:
Nocturnal Muscle Cramps
Intermittent Claudication
Fibrocystic Breast Disease.
As a dietary supplement in Malabsorption Syndromes
Useful in the reduction of risk of Coronary Artery Disease (CAD)
Vitamin E supplementation is also beneficial in Male Infertility
Evion is also widely used to improve vigor and vitality
Usage of Evion 400 Capsules
As for supplements, these are used orally. It is advisable to read the label properly before using any medicine. Consult your doctor for further guidance.
Dosage of Evion 400 Capsules
Dosage is generally one capsule daily or as directed by the physician as per the treatment. It depends on the treatment and patient response level towards the medicine. Don't self-treat and use as directed by the doctor only. The general dosage for an adult is one capsule per day.
Side effects of Evion 400
Side effects may not be seen if used as per the dosage instructions. But taking a high dose of Evion 400 or using it for a prolonged duration might cause side effects like:
Nausea
Diarrhea
Abdominal Cramps
Tiredness
Dizziness
Blurred vision
Headache
Some other serious but very rare side effects like allergic reactions, including:
Rashes
Itching
Swelling – especially of the face/tongue/throat
Severe dizziness
Trouble breathing
Side effects that are not listed here might also appear. It is strongly advised to visit your doctor or take medical advise if such side effects are seen and immediate medical attention is required.
Evion 400 Contraindication and Safety Precautions
Evion 400 capsules are contraindicated in patients who have hypersensitivity towards Vitamin E.
As a safety precaution, it's advised to keep this medicine out of reach of children.
Pregnancy
In pregnant women, Evion 400 usage is recommended only if the need is clearly established and the potential benefits outweigh the risks involved in its usage. Consult your doctor before using.
Breastfeeding
In feeding mothers, Evion 400 usage is recommended only if the need is clearly established and the potential benefits outweigh the risks involved in its usage. Consult your doctor before using.
General warnings before using Evion 400 Capsules
Do inform your doctor if you are using any other medicine even if it is a homeopathy medicine, Ayurveda medicine, or any Herbal medicine or Supplements. The doctor can then guide you in using the medicine properly.
There would be a possibility of side effects when used for a prolonged period.
Inform your doctor if you are planning any type of surgery in the near future. Dosage adjustment might be needed, that your Doctor would suggest you in such medical conditions.
Evion 400 Drug Interactions
When a patient is under medication using more than one medicine, there would be a risk of a drug interaction. This interaction might also happen when any medicine is mixed with certain food items or beverages. So it is strongly advised to inform your doctor if you are under any other medication to make sure you are in the safer zone of using the medicine.
Some interaction that might happen with Evion 400 capsules:
Alcohol:
Interaction with alcohol is not known. It is advised to consult your doctor before usage.
Interactions with different medicines
Clopidogrel
Warfarin
Aspirin
Heparin
Ferrous fumarate
Carbonyl iron
Tipranavir
Substitutes for Evion 400 capsules
Some medicines, with the same composition, strength, and form as Evion 400 mg Capsule, and hence can be used as its substitute.
Ecap 400 mg Capsule from Glenmark Pharmaceuticals Ltd.
Evinal 400 mg Capsule from Alembic Ltd.
Evita 400 mg Capsule from Glenmark Pharmaceuticals Ltd.
Evitam 400 mg Capsule from Cipla Ltd.
If for some reason an experienced doctor is not available around you, then you can contact us here.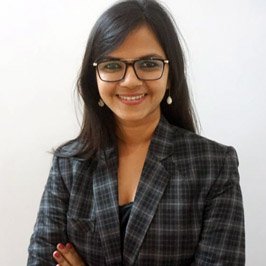 Dr. Srishti Tayal is Chief Radiologist at Radiodent – Dental and Maxillofacial Imaging. She has completed BDS and MDS with Gold Medal from JSS Medical College, Mysore. She is a passionate medical researcher and has published five research papers in various medical journals and received an award for the best scientific paper.
In addition to following her pursuits in dentistry, she is also an avid medical writer who believes in bridging the information gap among the common population with regards to modern medicine.
Reviews
4

out of

5

based on

2

reviews.
Overall rating:
★★★★☆
"
Very informative. These days Doctors do not care to inform their about the drug they are been administered & the line of treatment
"