Table of Contents
What is Enzomac Forte?
Constituents
Indications
How does Enzomac Forte work?
How to Take Enzomac Forte?
Common Dosage for Enzomac Forte?
When to Avoid Enzomac Forte?
Side-effects of Enzomac Forte?
Effects on organs?
Reported Allergic Reactions?
Effect on menstrual cycle?
Drug Interactions To Be Careful About
Food interactions (if any)
Interactions with laboratory procedures
Shows Effects / Results In and how long does the effect stay:
Is Enzomac Forte Addictive?
Can I have Enzomac Forte with alcohol?
Can I have Enzomac Forte When Pregnant?
Can I have Enzomac Forte when feeding a baby?
Can I drive after taking Enzomac Forte?
Effect of overdose of Enzomac Forte?
Effect of using expired Enzomac Forte?
Effect of missing a dose of Enzomac Forte?
Storage requirements
Substitutes for Enzomac Forte
Expert comments
What is Enzomac Forte?
Is a combination medicine prescribed to relieve pain associated with arthritic health conditions such as:
Rheumatoid arthritis
Spondylopathy
Tendonitis
Bursitis
Also prescribed in post-operative conditions like tooth extraction, cellulitis, abscess, sports injuries, sprains
Type of drug
Enzomac Forte belongs to Anti-inflammatory + Antioxidant category of drugs and is a combination medicine containing two enzymes Bromelain, Trypsin, and an antioxidant Rutoside.
Use in brief
Enzomac Forte is used as pain relief medication the pains associated with arthritis conditions, post-surgery conditions, sprains and trauma
Constituents
Enzomac Forte contains below-mentioned drugs as active ingredients
Bromelain – 180mg
Trypsin – 96mg
Rutoside 200mg
Manufactured by
Enzomac Forte is manufactured by Macleods Pharmaceuticals Pvt Ltd
Indications
Enzomac Forte is basically prescribed to treat pain associated in various health conditions such as –
Sports injuries
Cellulitis
Surgical wounds
Tendonitis
Tooth pain associated in dental surgeries
Pain associated with Tooth extraction
Pain in Osteoarthritis
Pain in Bursitis
Pain management in traumatic injuries
How does Enzomac Forte work?
Enzomac Forte is combination two Proteolytic enzymes and an antioxidant.
Bromelain and Trypsin are the two enzymes that act as key ingredients in this medicine and they increase the blood supply to the injured or affected body parts and thereby help to reduce the pain and inflammation.
Rutoside is an antioxidant and protects the body from the free radicals and helps to reduce the swelling further.
How to Take Enzomac Forte?
Use the medication exactly as prescribed.
Form of medicine
Enzomac Forte is available in the form of tablets
When to use
Enzomac Forte is advised to use preferably after food.
How to use
Follow the instruction in the prescription and ask your doctor if not clear about the usage. Generally, it is consumed with water as it is available in tablet form. Swallow the whole tablet, but never chew or crush the tablet.
Common Dosage for Enzomac Forte
Follow the dosage schedule exactly as mentioned in the prescription. Never alter the dosage and never skip and overdose the medicine. Consult your doctor immediately if any overdosage happens to avoid further complications.
When to Avoid Enzomac Forte?
Enzomac Forte is not advised to use in some health conditions such as:
Allergic to the ingredient of the medicine
Edema
Hemorrhoids
Hypersensitivity
Micro Angiopathy
Pregnant women
Breastfeeding women
Liver/kidney impairment
If using any medication such as blood thinners
Side-effects of Enzomac Forte
Enzomac Forte may possibly show some side effects in some patients. It is advised to bring it to your doctor's notice if any such side effects occur and they don't reduce after quite some time. Below mentioned are some common possible side effect noticed while using this medication.
Restlessness
Nervousness
Dizziness
Headache
Indigestion
Tiredness
Effects on organs
No major effect on the organs is noted. But it is advised to inform about your general health condition and if suffering any problems associated with kidney related or liver-related issues with your doctor before he prescribes the medication.
Reported Allergic Reactions?
There is a possibility of allergic reaction in very rare cases. It is advised to consult your doctor if any such conditions are noticed and if they don't go away in a short period. Below mentioned are some common possible allergic reactions associated with Enzomac Forte tablets.
Shortness of breath
Rashes or itching of the skin
Loss of consciousness
Tightness in chest
Swelling of face, lips, tongue, or throat
Effect on menstrual cycle
No effects on menstruation.
Drug Interactions to Be Careful About
Enzomac Forte may possibly show drug interaction with some other medication if they are used together. It is advised to share the medication details that you might be using any with your doctor before he prescribes this medicine to you.
Enzomac Forte has the possibility of showing drug interaction if used along with the below-mentioned list of medicine.
Amiloride HCL
Antibiotics
Antiplatelet drugs
Ascorbic acid
Aspirin
Blood thinners
Cancer drugs
Ciprofloxacin
Docetaxel
Gemifloxacin
Food interactions
There is no major food interactions noticed to be taken care of while using this medicine. Follow the guidelines mentioned in the prescription as a safety precaution.
Interactions with laboratory procedures
There is no interaction noticed with any diagnostic test while under the medication but it is always good to share details about your current medication before attending any lab tests so that you doctor and lab technician is aware of.
Shows Effects / Results in and how long does the effect stay:
No data
Is Enzomac Forte Addictive?
No drug addiction is noticed in the usage of Enzomac Forte.
Can I have Enzomac Forte with alcohol?
It is not advised to use along with alcohol as it might increase the risk of drowsiness.
Can I have Enzomac Forte When Pregnant?
Not advised to use in general in pregnant women. But with consultation and supervision in case if unavoidable and the intended benefits are more compared to possible side effects.
Can I have Enzomac Forte when feeding a baby?
Not advised to use in general in breastfeeding women. But with consultation and supervision in case if unavoidable and the intended benefits are more compared to possible side effects.
Can I drive after taking Enzomac Forte?
Some patients may notice drowsiness or dizziness as a rare side effect. In such conditions, it is not advised to do activities such as driving which require physical alertness.
Effect of overdose Enzomac Forte
Severe overdosage may result in serious side effects or poisoning. It is advised to rush to the emergency department in the hospital in such scenarios.
Effect of using expired Enzomac Forte?
It is advised not to use any medicine that is expired to avoid any adverse effects. Consult your doctor immediately if any adverse effects are noticed by taking any expired medicine. It is advised to check the label while purchasing the medicine to verify the expiry date to be safe.
Effect of missing a dose of Enzomac Forte
No major adverse effects are noticed if only one dosage is missed. But if you are missing the dosages regularly, it is advised to keep a reminder so that you don't miss the regular dosage.
Storage requirements
It is advised to store the medication away from direct sunlight and to keep at room temperature. Keep away from the reach of the children and pets.
Expert comments
You must stop consuming Enzomac Forte tablets at least two weeks before any surgical procedure after prior consultation with your doctor. The drug could increase the likelihood of bleeding episodes during the surgical procedure.
Taking the tablet on an empty stomach can increase the chances of gastric upset.
Enzomac Forte tablets can lead to a change in the color and consistency of stools in the patient. This change is generally considered harmless but you may still consult your doctor.
If for some reason an experienced doctor is not available around you, then you can contact us here.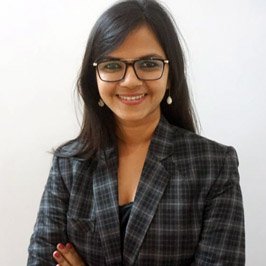 Dr. Srishti Tayal is Chief Radiologist at Radiodent – Dental and Maxillofacial Imaging. She has completed BDS and MDS with Gold Medal from JSS Medical College, Mysore. She is a passionate medical researcher and has published five research papers in various medical journals and received an award for the best scientific paper.
In addition to following her pursuits in dentistry, she is also an avid medical writer who believes in bridging the information gap among the common population with regards to modern medicine.
Reviews
0

out of

5

based on

0

reviews.
Overall rating: