Table of Contents
What is Eltrombopag?
Constituents
Indications
How does Eltrombopag work?
How to Take Eltrombopag?
Common Dosage for Eltrombopag?
When to Avoid Eltrombopag?
Side-effects of Eltrombopag?
Effects on organs?
Reported Allergic Reactions?
Effect on menstrual cycle?
Drug Interactions To Be Careful About
Food interactions (if any)
Interactions with laboratory procedures
Shows Effects / Results In and how long does the effect stay:
Is Eltrombopag Addictive?
Can I have Eltrombopag with alcohol?
Can I have Eltrombopag When Pregnant?
Can I have Eltrombopag when feeding a baby?
Can I drive after taking Eltrombopag?
Effect of an overdose of Eltrombopag?
Effect of using expired Eltrombopag?
Effect of missing a dose of Eltrombopag?
Storage requirements
Available brands of Eltrombopag
What is Eltrombopag?
A basic introduction in brief
Eltrombopag is a drug discovered due to the collaborative efforts of GSK and Ligand Pharmaceuticals. It is the drug used to treat those conditions that result in thrombocytopenia. Thrombocytopenia is the condition characterized by low platelet count.
Type of drug
Eltrombopag is designated as a prescription drug. The drug is dispensed only on the presentation of a valid prescription of Registered Medical Practitioner.
Use in brief
Eltrombopag is used to treat thrombocytopenia. The drug is also effective in treating severe plastic anemia.
Constituents
Eltrombopag is available in 4 strengths in Tablet form while 2 strengths are available in powder form. The strength of tablet of Eltrombopag is 12.5 mg., 25 mg, 50 mg, and 75 mg.  It is available in powder form, in the strength of 12.5 mg and 25 mg.
Indications
Eltrombopag is indicated in the following conditions:
In the treatment Of Thrombocytopenia in Patients with Chronic ITP: The drug is used in the patients older than one year and does not respond or shows insufficient response to immunoglobulins, corticosteroids and removal or spleen.
In the treatment Of Thrombocytopenia in Patients suffering from Hepatitis C Infection: The drug is used only in those patients who have a problem in initiating or maintaining interferon-based therapy.
In the management of severe plastic anemia: It can be used in combination with conventional immunosuppressive therapy. However, in patients with poor response to immunosuppressive therapy, this drug can be used alone.
How does Eltrombopag work?
Eltrombopag is the oral drug used for the management of low platelet count. It is a small-molecule thrombopoietin receptor agonist. By interacting with the transmembrane domain of the human thrombopoietin receptor, it induces megakaryocytic proliferation and differentiation from the bone marrow cells. It is a stimulator of STAT and JAK phosphorylation and does not activate the AKT pathway.
How to Take Eltrombopag?
Form of medicine
Eltrombopag is available in the form of tablet as well as packets containing powder. The strength of the drug available is 12.5 mg. 25 mg, 50 mg, and 75 mg in tablet and 12.5 mg and 25 mg in powder.
When to use
Eltrombopag is used in the management of thrombocytopenia in patients with ITP and hepatitis C infection. The drug is also used in severe aplastic anemia.
How to use
Eltrombopag should be taken 2 hours after the meal or 1 hour before the meal. It should be taken empty stomach. The tablet should not be chewed, split or crushed before taking. It should not be mixed in any liquid or food. Powder from the sachet should be mixed in normal water. It is to be noted that hot water should not be used to dissolve the powder.  The suspension should be discarded 30 minutes after preparation.
Common Dosage for Eltrombopag
The dose should be decided by the doctor depending upon the condition being treated. In some patients, dose adjustment is required. Dose adjustment is also according to the response in platelet count.
 When to Avoid Eltrombopag?
Eltrombopag should be contraindicated or carefully used in the following patients:
Hepatic disease such as hepatotoxicity, hepatitis C infection, and hepatic decompensation.
Thromboembolic disease
Neoplastic disease
Bone marrow suppression
Patients with cataract
Side-effects of Eltrombopag
Some of the side effects caused by Eltrombopag are:
Hemorrhage
Thromboembolic complications
Progression of Myelodysplastic Syndromes to Acute Myeloid Leukaemia.
Cataracts
Hepatotoxicity and hepatic decompensation
Read about Blood Cancer treatment mediations
Effects on organs
Following are the effects of Eltrombopag on various organs:
Pharyngitis and Upper respiratory tract infection
Diarrhea, vomiting and oropharyngeal pain in the gastrointestinal system
Back pain and myalgia in the skeletomuscular system
Urinary tract infection
Skin rashes
Reported Allergic Reactions
Eltrombopag should not be administered to patients who are allergic to the drug or any of its constituents. This may lead to allergic reactions such as pruritis.
Effect of the menstrual cycle
No credible information is available on the effect of Eltrombopag on the menstrual cycle.
Drug Interactions to Be Careful About
Following drugs may interact with Eltrombopag:
This drug chelates polyvalent cations such as magnesium, calcium, aluminum, selenium, and zinc which are found in various antacids and nutritional supplements.
Atorvastatin
Ezetimibe
Olmesartan
Bosentan
Rosuvastatin
Sulfasalazine
Valsartan
Methotrexate
Topotecan
Food interactions
Eltrombopag may interact with the polyvalent cations such as calcium, aluminum, iron, magnesium, selenium, and zinc present in food and food supplements.
Interactions with laboratory procedures
Interaction in laboratory procedures is generally seen during the liver function test. This drug may interact with the measurement of ALT, AST, and bilirubin.
Shows Effects / Results In and how long does the effect stay
The plasma elimination half-life of Eltrombopag is approximately 26 to 35 hours in patients with ITP while it is 21 hours to 32 hours in a healthy person. There was an increase in the platelet count one week after the initiation of treatment and takes two weeks to achieve the maximum response.
Is Eltrombopag Addictive?
Eltrombopag does not have a substantial effect on the central nervous system, thus it is non-addictive.
Can I have Eltrombopag with alcohol?
Although no interaction of this drug with alcohol is reported, the patient should ask the doctor before taking alcohol with this drug.
Can I have Eltrombopag When Pregnant?
Animal reproduction studies indicate that Eltrombopag may cause Fetal toxicity when administered to a pregnant woman. Thus, this drug should be avoided during pregnancy.
Can I have Eltrombopag when feeding a baby?
Breastfeed is not recommended while taking this drug as this may cause serious adverse effects in babies.
Can I drive after taking Eltrombopag?
Eltrombopag does not affect the ability to drive or use machines. However, you should drive only when you feel completely fit for driving.
Effect of an overdose of Eltrombopag
Overdose may result in an extensive increase of platelets leading to thrombotic complications. In case of overdose, the absorption of this drug is reduced by orally administering the formulations containing metal cation.
Effect of using expired Eltrombopag
Do not use expired Eltrombopag. It may not only provide any therapeutic effect but may also lead to serious adverse effects. Always check for expiry date while taking Eltrombopag.
Effect of missing a dose of Eltrombopag
Never take more than one dose of Eltrombopag during the day. If you miss the dose, wait for the next scheduled dose.
Storage requirements
Store the tablet at a temperature ranging from 20°C and 25°C.
Powder for reconstitution should be stored at the temperature ranging from 20°C and 25°C. After reconstitution, administer immediately. Unused reconstituted product may be kept maximum for 30 minutes at a temperature between 20°C and 25°C. Discard after 30 minutes.
Available brands of Eltrombopag
Below mentioned branded medicine contains Eltrombopag as an active ingredient.
Revolade –manufactured by Glaxo SmithKline Pharmaceuticals Ltd
If for some reason an experienced doctor is not available around you, then you can contact us here.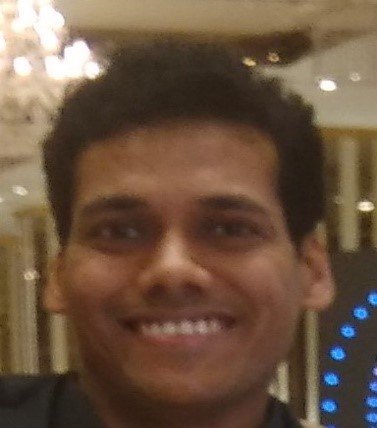 Mr. Rohit Jain is a Pharmaceutical techno-marketing trainer with more than 10 years of industrial experience. In his previous assignment, he was Senior Product Manager, heading the Product Management Team at an organization of repute. Mr. Jain is B. Pharma, MBA, PGDBM, LL.B. and is a Registered Patent Agent. He also has a Professional Diploma in Clinical Research and is also a certified Pharmacovigilance Professional. He was involved in delivering medico-marketing training to on-the-field marketing professionals as well as in-house business development professionals. Mr. Rohit Jain is a prolific medical content writer and had written more than 500 medical articles spreading over varied therapeutic areas. Mr. Jain has a keen interest in learning about the latest happenings of the pharmaceutical and medical industry.
Reviews
0

out of

5

based on

0

reviews.
Overall rating: