Dolopar tablet is an antipyretic and analgesic medication. This medicine works by reducing substances in the body that cause pain and inflammation. Dolopar is used to treat, signs and symptoms or mild to moderate pain of osteoarthritis, rheumatoid arthritis, gout, migraine, and also to treat fever, cold, headache, menstrual cramps, ear pain and other conditions.
Read more about similar medicaitons
How does Dolopar Tablet work?
Dolopar Tablet contains caffeine and Paracetamol as active ingredients. Paracetamol also blocks the release of certain chemicals messengers that are responsible for inflammation and pain. Paracetamol specifically acts on COX-3 enzyme which is found only in the thermal regulatory center of the hypothalamus and reduces the thermostat (which is usually set to a higher temperature in fever), thereby lowering body temperature. Caffeine increases the efficacy of paracetamol.
Uses of Dolopar tablet:
Dolopar Tablet is used for the treatment, of the following diseases and symptoms:
Fever
Cold
Headache
Flu
Joint pain
Painkiller
Toothache
Ear pain
Sore throat
Period's pain
Migraine
Side effects of Dolopar tablet:
The following is a list of possible side-effects that may occur from all constituting ingredients of Dolopar Tablet. These side-effects are possible but do not always occur. Some of the side-effects may be rare but serious. Consult your doctor or pharmacist if you observe any of the following side-effects, especially if they do not go away.
Nausea or Vomiting
Gastric / Mouth Ulcer
Allergic skin reaction
Anemia
Fatigue
Rashes
Feeling of sickness
Skin reddening
---
Shop DonJoy Orthopedic Products on HealthClues
Are you Looking for a Knee Brace that is best in class. Check the options available at our Online Portal.
---
Contraindications of Dolopar tablet:
Dolopar tablet is contraindicated if the patient-
Allergic to paracetamol, caffeine or any of the inactive ingredients of Dolopar.
Suffers from Kidney Disease (Analgesic Nephropathy)
Suffers from Liver Disease
Dolopar Tablet – Precautions & How to Use:
Avoid using it if allergic to paracetamol
Avoid exposing the medication to excessive heat
Do not take paracetamol if you consume alcoholic beverages every day
Consume the medicine only at recommended doses
Limit using other caffeine-containing foods and drinks
Take this medicine as directed by the healthcare professional.
General warnings:
Overdosage
Taking more than prescribed Dolopar tablets may cause harmful side effects. Consult your doctor or pharmacist if you find any side effects.
Missing dosage
If you miss the dosage take as soon as possible, and if it is near to next dose, skip the missing dosage continue the regular dosage. Do not take extra doses to make up the missed dose.
Pregnancy
Dolopar tablet is not recommended for use in pregnant women unless necessary and the potential benefits outweigh the risks involved. Dolopar is not known to cause any harm to the fetus, but should only be used after consultation with your doctor.
Breastfeeding
Dolopar is safe to use during breastfeeding. Before taking this medicine consult your doctor.
Liver Disease
Dolopar tablet should be used with extreme caution in patients suffering from liver disease due to the increased risk of severe adverse effects.
Substitutes for Dolopar Tablet:
Below is the list of tablets, which have the same composition, strength, and form as Dolopar Tablet, and hence can be used as its substitute:
A -Mol Acimol (500 mg)
Amidol
Bactomol (500 mg)
Bambiti Kid
Calpol (500mg)
If for some reason an experienced doctor is not available around you, then you can contact us here.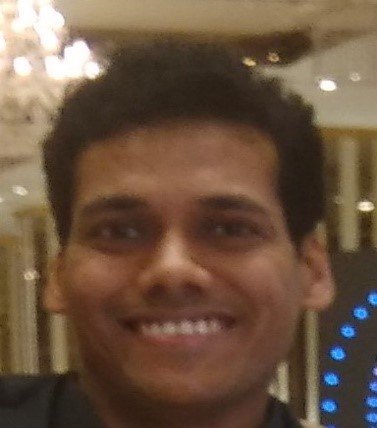 Mr. Rohit Jain is a Pharmaceutical techno-marketing trainer with more than 10 years of industrial experience. In his previous assignment, he was Senior Product Manager, heading the Product Management Team at an organization of repute. Mr. Jain is B. Pharma, MBA, PGDBM, LL.B. and is a Registered Patent Agent. He also has a Professional Diploma in Clinical Research and is also a certified Pharmacovigilance Professional. He was involved in delivering medico-marketing training to on-the-field marketing professionals as well as in-house business development professionals. Mr. Rohit Jain is a prolific medical content writer and had written more than 500 medical articles spreading over varied therapeutic areas. Mr. Jain has a keen interest in learning about the latest happenings of the pharmaceutical and medical industry.
Reviews
0

out of

5

based on

0

reviews.
Overall rating: