Disprin is a medicine recommended for fever, headache, dental pain, post-operative pain, arthralgia, muscle pain, and rheumatic fever. Read on to know about working, side effects, precautions, and contraindications of Disprin Tablet.
Online Consultation with Top Doctors
Active ingredients of Disprin Tablet:
Disprin Tablet is manufactured by Reckitt Benckiser India and contains the following active ingredients:
Overview
Disprin contains non-steroidal anti-inflammatory drugs and used to treat conditions such as
Fever
Headache
Dental pain
Post-operative pain
Arthralgia
Muscle pain
Rheumatic fever
Disprin comes as dispersible tablet hence the tablet should be dissolved in water before administration. Disprin should be taken preferably after food. Disprin is also available in the form of tablet for swallowing.
Some rare side effects may occur in some patients, in such case consult your doctor earliest possible.
Not advised to use in patients suffering conditions like
Asthma
High blood pressure
Bleeding disorders
Stomach ulcers
Kidney and liver disease
Pregnant and breastfeeding women should take Disprin only after consultation with the doctor.
Using more than the prescribed dose of this medicine might cause harmful side effects. Consult your doctor or pharmacist immediately if you find any such side effects.
When should you take Disprin?
Disprin is recommended to relieve pain and inflammation caused by rheumatic diseases, muscle pains, sprains, headache, back pain, toothache, sore throat, and menstrual cramps or period pains. It can also be used to treat flu-like symptoms and reduce pyrexia (fever) in adults. It can be used to thin the blood in low doses.
Disprin tablets are swallowed with water. Disprin 'dispersible' tablets are dissolved in water before swallowing, usually with or just after food.
Some example conditions for which Disprin is recommended:
Fever
General pains
Headache
Rheumatic fever
What are the side effects of Disprin tablet?
In addition to its intended benefits, it might cause some unwanted side effects too. In such situations contact the doctor immediately. Some of the side effects of Disprin includes:
Skin rash
Abdominal pain
Constipation
Heartburn
Irregular heartbeat
Acid or sour stomach
Yellow colored eyes or skin
Irritability
Drowsiness
Nausea
Vomiting
Gastrointestinal irritation
What are the risks involved in taking Disprin?
Symptoms of some health conditions such as asthma, high blood pressure, bleeding disorders, stomach ulcers, kidney, brain and liver disease may get worsened due to Disprin.
Patients aged above 65 years should take this purely under the proper guidance of medical professionals or Doctors.
Is it safe to take Disprin with other medication?
Disprin can interact with other drugs, herbals, vitamins, or dietary supplements. Patients already using prescribed medicine like blood thinners should take suggestions from health professionals or doctors before going for this drug. For example, Disprin may have interaction with below-mentioned medicines and products.
Alcohol
Allopurinol
Amlodipine
Contraindications of Disprin Tablet
Hypersensitivity to Disprin or Aspirin Tablet is a contraindication. In addition, Disprin Tablet should not be used if you have the conditions like
Allergy to aspirin or any inactive ingredient of Disprin
Dengue fever
Gout
Precautions before using Disprin Tablet
It is advised to take proper guidance with the doctor before taking Disprin Tablet. Inform your Doctor about your medical condition, and about any medication that you might be following for any health conditions.
Pregnancy
Disprin is not recommended for pregnant women, particularly the final trimester.
Breastfeeding
Disprin should be administered in breastfeeding women only after consultation with doctor.
Gastro-intestinal disease
Disprin tablet may increase the risk of bleeding, therefore not advised in patients with peptic ulcer disease or any gastrointestinal bleeding.
Reye's syndrome
Disprin is not advised in children with varicella infections or influenza-like illnesses due to the risk of Reye's syndrome.
Asthma
Disprin is not advised in patients with the known history of aspirin-sensitive asthma.
Effect on the heart
High doses of this medicine may cause sodium and water retention and increases the risk of heart failure. Hence it is not recommended in patients with heart failure.
Expert advice for Disprin tablet
Should not be used if you are suffering from an ulcer in your stomach or small intestine. It should be taken with food or milk to avoid getting an upset stomach.
It might increase the risk of stomach bleeding. Inform your doctor if you notice black stools or cough up blood, however small the amount is.
Inform your doctor if you are pregnant or planning to conceive or breastfeeding.
Disprin should not be used in children aged less than 16 years.
General warnings
Overdosage
Taking more than the prescribed dose of this medicine might cause harmful side effects. Consult your doctor or pharmacist immediately if you find any such side effects.
Missing dosage
If you missed certain dosage, take it as soon as possible, and if it is nearing next dose, skip the missing dose and continue the regular dosage. Never take extra doses.
Pregnancy
It is not recommended for use in pregnant women unless necessary and the potential benefits outweigh the risks involved. This drug is not known to cause any harm to the fetus, but should only be used after consultation with your doctor.
Breastfeeding
Consultation with doctor is required before using this medication during breastfeeding.
Substitutes for Disprin tablet
Below is the list of medicines, which have the same composition, strength, and form as Disprin tablet, and hence can be used as its substitute:
Ecosprin 75 MG Tablet
Loprin 75 MG Tablet
Actisprin 75 MG Tablet
Sprin 75 MG Tablet
Asa 75 MG Tablet
If for some reason an experienced doctor is not available to you, then you can contact us here.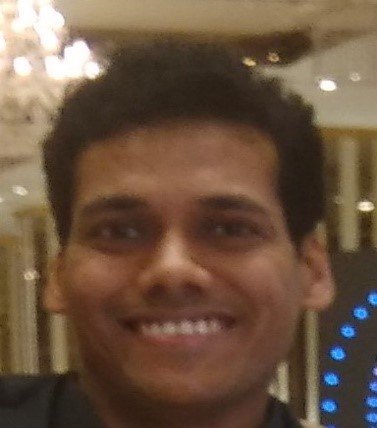 Mr. Rohit Jain is a Pharmaceutical techno-marketing trainer with more than 10 years of industrial experience. In his previous assignment, he was Senior Product Manager, heading the Product Management Team at an organization of repute. Mr. Jain is B. Pharma, MBA, PGDBM, LL.B. and is a Registered Patent Agent. He also has a Professional Diploma in Clinical Research and is also a certified Pharmacovigilance Professional. He was involved in delivering medico-marketing training to on-the-field marketing professionals as well as in-house business development professionals. Mr. Rohit Jain is a prolific medical content writer and had written more than 500 medical articles spreading over varied therapeutic areas. Mr. Jain has a keen interest in learning about the latest happenings of the pharmaceutical and medical industry.
Reviews
4

out of

5

based on

2

reviews.
Overall rating:
★★★★★
"
Nikita ji superb article.keep writing such article,it cleared all by doubts.
"
Disprin
★★★☆☆
"
I visit your Website, Its information is to the point and informative for us. If you get more information please visit our webpage Allinformative.com it's all about real information. I hope you get more and related information about your keyword "Disprin" on my Website.
"