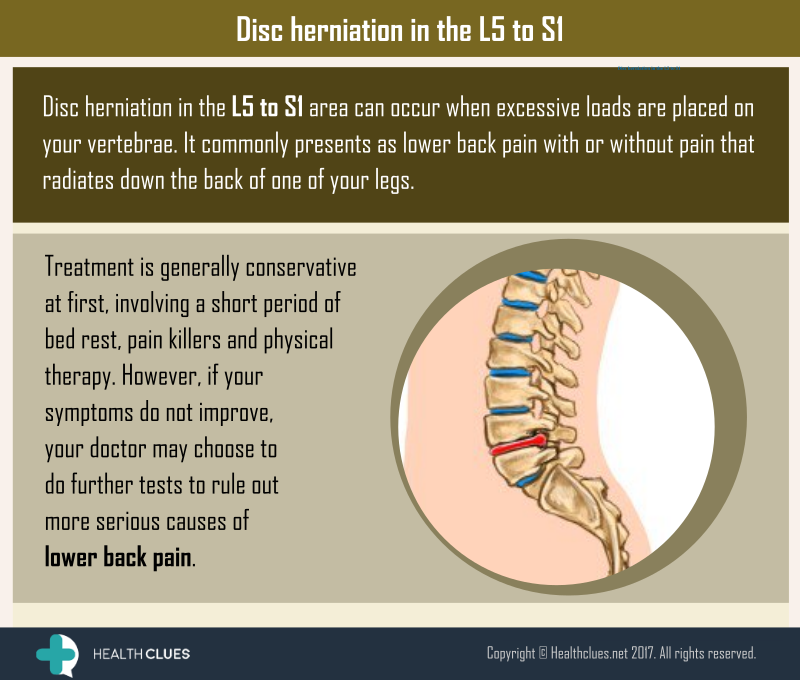 Disc herniation in the L5-S1 area can occur when excessive loads are placed on your vertebrae. It commonly presents as lower back pain with or without pain that radiates down the back of one of your legs.
Treatment is generally conservative at first, involving a short period of bed rest, pain killers, and physical therapy. However, if your symptoms do not improve, your doctor may choose to do further tests to rule out more serious causes of lower back pain.
For more information, do get in touch with us through email at [email protected] or message us on WhatsApp at +91-9640378378, or submit your question below.
Have a question?
Leave a Review
How did you find the information presented in this article? Would you like us to add any other information? Help us improve by providing your rating and review comments. Thank you in advance!
Overall rating: