Dart Tablet is used to treat conditions like headache, fever, toothaches, cold or flu aches and pains, muscle pains, mild to moderate body pains. Get to know how Dart Tablet works, its side effects, precautions, and contraindications where Dart Tablet is not suggested.
Read More: Dart Tablet in Hindi
How Does Dart Tablet Work?
This drug works by acting on the central nervous system and blocks the action of cyclooxygenase in the body. Acetaminophen tends to act slowly but effective for a longer duration. It is an analgesic and antipyretic drug. Propylphenazone acts fast and effective for shorter periods. Along with analgesic and antipyretic properties, it also has anti-inflammatory property. When these types of medicines are used there is a chance of feeling drowsy. With the combination of Caffeine, it helps in attaining alertness.
Dart Tablet – Active Ingredients
Dart Tablet is a medicine containing two different drugs (Acetaminophen and Propylphenazone) as ingredients along with a touch of Caffeine. This medicine is manufactured by Juggat Pharma, a child organization of Jagdale Industries Pvt. Ltd. based in Bangalore India. Below mentioned are the active ingredients in this medication:
Acetaminophen – 300mg
Propylphenazone – 150mg
Caffeine – 50mg
Acetaminophen
Acetaminophen or Paracetamol is a widely used analgesic (pain reliever) and antipyretic (fever reducer) drug that is used for the relief of backaches, osteoarthritis, headaches, menstrual periods, toothaches, or cold/flu aches and pains.
Propylphenazone acts fast and effective for shorter periods. It is a derivative of Phenazone which is an analgesic and Non-Steroidal Anti-Inflammatory Drug (NSAID). Along with analgesic and antipyretic properties, it also has anti-inflammatory property.
Caffeine
There is a small amount of Caffeine in this medicine which helps to hinder the sleepiness caused by the action of other two ingredients.
About some painkiller medicines
Dart Tablet Uses
This medicine is found beneficial in treating the conditions mentioned below. Even though this drug is available as over the counter (OTC) medicine, long term usage is not recommended. If the symptoms prolong, consult your doctor for proper advice.
Headache
Fever
Mild to moderate body Pains
Cold
Migraine
To relieve sprains and sprains
Menstrual cramps
Rheumatic pains
Sore throat
Neurological pains
Cold/Flu
Side Effects of Dart Tablet
When some drug is used to cure some kind of health problems, along with its intended benefits there is a chance of getting few unwanted side effects too. Below mentioned are some possible side effects of this medicine. These side effects may not show up in everybody. But if you suffer them and they don't reduce in a short period, then it is strongly recommended to consult your Doctor for proper medical attention. You Doctor would make changes in your medication, and dosage accordingly.
Acidity
Nausea
Diarrhea
Gastrointestinal problems like upset stomach, IBS
Nervousness
Anxiety
Skin Rashes
Itching
Sleeplessness
May affect Liver at higher doses
Some serious side effects like mentioned below may happen in very rare cases. If you notice such side effects consult your Doctor immediately.
Breathing problems like Asthma, difficulty in breathing
Anaphylaxis – Swelling of face
Blood loss – Decrease in the number of blood cells may happen
Contraindications For Dart Tablet
This drug is not recommended for use if you are hypersensitive to any of the ingredients in this drug. It is not recommended in the patients suffering from Porphyria disorder. Consult your Doctor for proper guidance in such cases.
Dart Tablet – Drug Interactions
If you use other over the counter products or other drugs at the same time, the effects of the Dart Tablet may change and may not show the intended benefits.
If you are using any kind of medicine, or any supplements like herbal, or vitamin supplements for any kind of health problems, let your Doctor know about your course of medicines or any health products you are using to avoid any unwanted side effects. You doctor would adjust the dosage accordingly.
Dart Tablet may possibly interact with the following medicines and products
Oral Contraceptives – Oral birth control pills
Phenytoin – an anti-seizure medication
Warfarin – Drug used as an anticoagulant
Cimetidine – This is a drug used in the treatment of heartburn and peptic ulcers
Ephedrine – Prescription medicine use to treat low blood pressure at the time of spinal anesthesia
Mexiletine – Prescription medication suggested for patients with seriously irregular heartbeats
Disulfiram – This is a drug used to support the treatment of chronic alcoholism
Dart Tablet Dosage
Overdosage
Taking more than prescribed medicine may cause harmful side effects. Consult your doctor or pharmacist if you find any side effects.
Missing dosage
If missed certain regular dose, take as earliest possible, and if it is nearing next dosage, then skip the missed dose and carry on with next regular dose. Never use extra doses.
Precautions Before taking Dart Tablet
Some medications may not be suitable for patients suffering certain ailments, and sometimes a medicine may only be used if extra care is taken. For these reasons, before you start taking Dart Tablet, it is strongly advised to consult your doctor if you match with any conditions mentioned below.
Patients suffering from stomach ulcer, any inflammatory bowel disorder like ulcerative colitis or Crohn's disease
Patients suffering from any other allergic disorder like asthma or any other allergic symptoms
Pregnant and breastfeeding women must take proper advice from a doctor
Patients suffering from high blood pressure
Patients suffering from heart problems or any blood vessels related problems, or blood clotting problems
Patients who have are allergic to any other medicines (Like aspirin, naproxen, and ibuprofen), or to any other NSAIDs.
Patients with kidney or liver related problems
Doctor's advice for Dart Tablet:
This medicine is a very safe and well-tolerated medicine for short-term use
Consuming high dose or taking for a long time can cause kidney problems and stomach bleeding
If you are suffering from kidney disease, inform your doctor first. Your dose may need to be adjusted
When you taking Dart Tablet, Avoid excess intake of alcohol, together they can affect your liver
Dart Tablet General Warnings
Alcohol
It is recommended not to use this medicine along with alcohol. Not recommended for patients suffering from alcoholic cirrhosis, a condition of liver damage due to excess consumption of alcohol.
Pregnancy
Dart Tablet is not recommended for use in pregnant women unless necessary and the potential benefits outweigh the risks involved. Acetaminophen is not known to cause any harm to the fetus, but should only be used after consultation with your doctor.
Breastfeeding
It is recommended to take proper medical advice before using this medicine if you a feeding mother
Kidney and Liver Problems
Patients with liver and kidney related problems must not use this medicine. If strongly needed, it is advised to take them only with proper medical advice
If for some reason an experienced doctor is not available around you, then you can contact us here.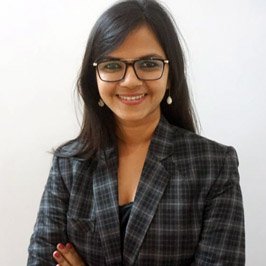 Dr. Srishti Tayal is Chief Radiologist at Radiodent – Dental and Maxillofacial Imaging. She has completed BDS and MDS with Gold Medal from JSS Medical College, Mysore. She is a passionate medical researcher and has published five research papers in various medical journals and received an award for the best scientific paper.
In addition to following her pursuits in dentistry, she is also an avid medical writer who believes in bridging the information gap among the common population with regards to modern medicine.
Reviews
0

out of

5

based on

0

reviews.
Overall rating: