Cypon syrup is used as an appetite stimulant and has antihistamine properties, which is useful for retrieving appetite and treating allergic respiratory problems like sneezing, rhinorrhea (running nose), cough and cold. This syrup is also indicated in the treatment of anorexia (loss of appetite). Get to know how Cypon syrup works, its side effects, precautions, and contraindications where Cypon syrup is not suggested.
Read about Cypon syrup in Hindi
Composition and Active Ingredients of Cypon Syrup
It is manufactured and marketed by Geno Pharmaceuticals Ltd. This syrup is available in packaging of 100 and 200ml per bottle.
Cypon syrup contains:
Cyproheptadine hydrochloride USP 2mg/5ml
Tricholine citrate 275mg/5ml
Sorbitol solution (2gm/25ml)
Mechanism of Action
Cyproheptadine is the chief active ingredient of Cypon syrup which acts as a potent anti-histaminic. Antihistamines block the release of histamine which is an important chemical involved in local immune response thereby reducing the symptoms of an allergic reaction. It also causes a reduction in the effect of a chemical messenger named serotonin in the hypothalamus area of the brain which regulates the appetite.
Cypon Syrup Uses and Benefits
Cypon syrup is prescribed for prevention, control, and treatment for the following conditions.
Allergic reactions
Asthma symptoms
Cough and cold
Disorders of liver
Rhinitis
Mild hives (skin rash)
Seasonal allergic reactions
Itching and irritation
Check out some natural remedies available at online stores such as Amazon which doesn't need a prescription.
Cypon Syrup Side Effects
All medicines and syrups may cause side effects. However, after using this syrup most people didn't notice any side effects or only had minor side effects. Consult your health expert if you notice any of these side effects or any other side effects bother you or do not go away. Common side effects of Cypon syrup include:
Hypotension (low blood pressure)
Dryness of mouth, throat
Taste disorders
Diarrhea and vomitings
Feels exhausted (tired)
drowsiness, dizziness
Flu-like signs headache, fever, body aches, sweating
Joint pains
Feelings of nervousness and excitement
Chest and abdominal pain
Blurred vision
Breathing difficulty
These side effects are possible but not always occur,  some of them are rare but may be serious, Stop using cypon syrup if you notice any of the above symptoms and consult your doctor.
Cypon Syrup – Contraindications
Stop taking Cypon syrup if you have the following conditions:
Hypersensitivity to its ingredients
Allergic reactions
Children
Patients with glaucoma
Patients with moderate to severe impairment of kidney function
Diabetes or Acid-base imbalance
Fructose intolerance
Precautions While Taking Cypon Syrup
Before prescribing the syrup doctor should know the current health condition, if the patient is taking any other medications, herbal supplements or has any plans of surgery, etc.
Take the syrup in the dose and amount as prescribed by your doctor as overdosage may cause poisonous or serious side effects.
Stop taking medicine if u notices any side effects (eg, abdominal pain, nausea, and vomiting, etc.)
Avoid driving or operating machinery within 6 hours of taking this drug as it may cause side effects like dizziness.
Be careful while using the syrup in infants, during pregnancy or breastfeeding
Do not consume alcohol
Take the full course of treatment
Check the expiry date on the medicine, because taking a single dose of expired syrup can produce adverse effects.
Store this medicine out of the reach of children
General warnings
Overdosage
Taking more than prescribed cypon syrup may cause harmful side effects. Inform your physician or pharmacist if you find any side effects.
Missing dosage
If you missed a regular dose, then take as soon as possible, and if it is nearing next dosage, then skip the missed dose and carry on with next regular dose. Do not take extra doses.
Pregnancy
Cypon syrup is not known to cause any harm to the fetus but should be administered only be used after consultation with your physician.
Breastfeeding
Cypon syrup is safe to use during breastfeeding. Before taking cypon syrup consult your physician.
Dosage
Note:
---
Dosage details mentioned here is for informative purpose only. It is advised to use this medicine only with proper medical supervision only.
Dosage depends on age and the medical condition under which it is administered. Do not self-medicate. Follow the dose and amount as prescribed by your doctor.
The usually recommended dose is 1 to 2 tablespoon, 2 times per day (but should be taken at a fixed time). It is best to take it at bedtime with water. If necessary then dose can be repeated in the morning.
Shake well before use.
Store the medicine at room temperature, away from heat and direct light. Do not freeze the medicine; keep away from children and pet animals. And safely discard cypon syrup. If you miss the dose, close to the actual time of next dose, skip the missed dose and continue regular dose.
Drug Interactions of Cypon Syrup
If you use some other drugs or over-the-counter medicines at the same time, the effects of cypon syrup may change. This may cause your medication not to work properly or increase your risk of side effects. Tell your health expert about all the drugs, proteins, herbal supplements, and vitamins you are using, so that your health expert can help you prevent or manage drug interactions. This syrup may interact with following medicines & products:
Fluoxetine
Sodium polystyrene sulfonate
Phenelzine
Alprazolam
Dicumarol
Carvedilol
Alternate Forms of Cypon Syrup
Following drugs, which have the same strength, composition, and form as cypon syrup, and hence can be used as its substitute:
Cypon drops
Cypon capsules
If for some reason an experienced doctor is not available around you, then you can contact us here.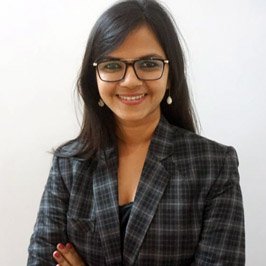 Dr. Srishti Tayal is Chief Radiologist at Radiodent – Dental and Maxillofacial Imaging. She has completed BDS and MDS with Gold Medal from JSS Medical College, Mysore. She is a passionate medical researcher and has published five research papers in various medical journals and received an award for the best scientific paper.
In addition to following her pursuits in dentistry, she is also an avid medical writer who believes in bridging the information gap among the common population with regards to modern medicine.
Reviews
0

out of

5

based on

0

reviews.
Overall rating: