Table of Contents
What is Crina NCR?
Crina NCR Composition and Active Ingredients
Crina NCR Uses and Benefits
How Does Crina NCR Work?
How to use Crina NCR?
Side Effects of Crina NCR Tablet
Crina NCR Dosage and Precautions
Crina NCR Contraindications
Drug interactions of Crina NCR tablet
Substitutes for Crina NCR Tablet
What is Crina NCR?
Crina NCR is a kind of synthetic female hormonal medicine prescribed to treat some health conditions noticed in female patients such as irregular menstrual cycles, menstrual pains, and also used as an oral contraceptive medication. Let's explore more details about this medicine such as its side effects, precautions to take care, drug interactions, etc.
Read about some similar medicaiton called Regestrone
Crina NCR Composition and Active Ingredients
Composition – Crina NCR contains Norethisterone 10mg as an active ingredient.
Manufactured By – Alembic Pharmaceuticals Ltd
Prescription – Prescription is required, this is a prescription medicine and should be taken on the prescription of Registered Medical Practitioner.
Available in the Forms – This medicine is available in the form of tablets.
Drug Type – Crina NCR belongs to synthetic Progestin type of medicine.
Crina NCR Uses and Benefits
Crina NCR is prescribed as a pain medication during menstrual days in women patients. Your gynecologist may prescribe this medicine to treat conditions apart from menstrual pain such as –
Pain during menstruation
Endometriosis
Heavy menstrual bleeding
Irregular Menstrual Periods
Abnormal Vaginal Bleeding
Contraception
Endometrial Cancer
Abnormal Uterine Bleeding
Amenorrhea
Breast Cancer
How Does Crina NCR Work?
Crina NCR is a synthetic progestin and it mimics the naturally occurring female hormone in the body called progesterone. It helps in regulating the menstrual cycle by helping the growth and shedding of the linings of the womb, hence aids in treating the irregular menstrual cycle issue found in some in female patients.
How to use Crina NCR?
Use this medicine exactly as prescribed by your gynecologist. Follow the schedule as mentioned in the prescription. This medicine can be used with or without food. Never crush or chew the tablet. Take it along with some liquids or water.
Side Effects of Crina NCR Tablet
Crina NCR may possibly show some side effects and it is advised to consult your doctor if any such side effects are noticed. Some commonly possible side effects are –
Headache
Dizziness
Breast tenderness
Nausea
Insomnia
Irregular menstrual cycle
Crina NCR Dosage and Precautions
Strictly follow the dosage instruction as mentioned in the prescription and never do overdosage or skip a dose and never take an excess dose to make up the missed one. Consult your doctor immediately if any overdosage happens by mistake.
Crina NCR Contraindications
Crina NCR is generally not recommended to use if the patient is suffering from health conditions such as:
Liver disease
Allergy towards this medicine or similar medicine in the past
Drug interactions of Crina NCR tablet
Crina NCR can possibly show drug interactions if used in combination with other medication. It is advised to share detailed information about your current medication, even if you are using any supplementary medicine or OTC (over the counter medicine) to avoid the possible drug interactions.
Crina NCR is known to show drug interactions if used along with below mentions medicine.
Carbamazepine
Clarithromycin
Divalproex
Mycophenolate mofetil
Phenytoin
Tranexamic acid
Insulin
Aminophylline
Phenobarbital
Griseofulvin
Substitutes for Crina NCR Tablet
Mentioned below are alternate brands of medicine available as a substitute to Crina NCR as they are composed of the same active ingredients and strength. Your doctor may prescribe any of them as a substitute to Crina NCR.
Sysron-NCR Tablet – Manufactured by Systopic Laboratories Pvt Ltd
Nortas CR Tablet – Manufactured by Intas Pharmaceuticals Ltd
Normonal 10mg Tablet – Manufactured by TTK Healthcare Ltd
Smartinor CR 10mg Tablet – Manufactured by Walter Bushnell Drugs Pvt Ltd
Mendate 10mg Tablet – Manufactured by Koye Pharmaceuticals Pvt ltd
If for some reason an experienced doctor is not available around you, then you can contact us here.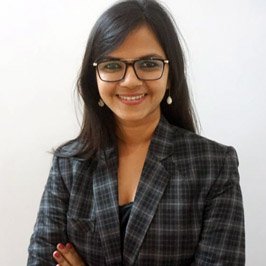 Dr. Srishti Tayal is Chief Radiologist at Radiodent – Dental and Maxillofacial Imaging. She has completed BDS and MDS with Gold Medal from JSS Medical College, Mysore. She is a passionate medical researcher and has published five research papers in various medical journals and received an award for the best scientific paper.
In addition to following her pursuits in dentistry, she is also an avid medical writer who believes in bridging the information gap among the common population with regards to modern medicine.
Reviews
0

out of

5

based on

0

reviews.
Overall rating: