What is Cobadex Forte?
Cobadex Forte is a multivitamin Supplement containing Vitamin B-complex and Vitamin C, which are essential for the metabolism of amino acid, carbohydrate and tissue repair in the body. Read on to know how Cobadex Forte works, what are its side effects, precautions, and conditions in which you should not take Cobadex Forte?
Overview
This medicine is generally recommended for patients with vitamin deficiency. This medication may also be prescribed to elderly patients, patients with diabetes and patients recovering from recent surgery.
Composition
Cobadex Forte consists of Biotin, Calcium Pantothenate, Folic acid, Niacinamide, Vitamin B12, Vitamin B2, Vitamin B1, Vitamin B6, And Vitamin C as active ingredients.
Manufactured By – Cobadex Forte is manufactured by GlaxoSmithKline Pharmaceuticals Ltd.
Is a prescription needed to use this medicine – This medicine is available as an OTC medicine and prescription is not required
Available Forms – This medicine is available in the form of tablets
Type of medicine – Multivitamin
Mechanism of Action
The following functions are performed by Cobadex forte capsule:
The capsule act on Megaloblastic bone marrow to produce a normoblastic marrow and it also inhibits the synthesis of very low-density lipoproteins. It helps metabolizing carbohydrate thus maintaining normal growth. Treat vitamin b12 deficiency. It keeps the blood sugar level in the normal range by Producing antibodies and hemoglobin. It accelerates the healing process by blocking the damage caused by free radicals. Cobadex Forte protects cells against peroxidative damage by increasing the level of glutathione.
Cobadex Forte Uses
It is used for the Treatment, Control, Prevention of following symptoms and conditions:
Hair problems such as hair fall, grey hair, and loss of hair (alopecia)
Heart and blood problems such as anemia
Metabolic disorders such as congenital hypothyroidism, hyperhomocysteinemia, and high blood sugar
Skin conditions such as dermatitis, scurvy, and brittle nails
Neurological disorders such as Alzheimer's disease, psychiatric states, convulsions, cognitive impairment, Attention Deficit Hyperactivity Disorder, and other mental problems.
Other conditions such as toxicity of streptomycin and Salicylate, Eye diseases, delayed wound healing, arthritis, and abnormal tissue repair.
Side Effects
There is a possibility of some side effects that may occur. Few side effects among the below mentioned are very rare but might be more serious ones. It is advised to consult your doctor if you suffer any such side effects.
Following are some of the side effects of Cobadex Forte. Contact your doctor if side effects are serious in nature.
Allergic reactions
Breathing problems
Allergy
Dry hair
Stomach upset
Nausea orb vomiting
Decreased vitamin B12 serum levels
Prickling
Weakness
Drug Interactions
Cobadex Forte may interact with other drugs that may affect its working. Always inform your doctor about the medications you are taking currently. The drugs which interact with Cobadex forte capsule include;
Abacavir
Alcohol
Allopurinol
Amiodarone
Anti-diabetic drugs
Arsenic trioxide
Atorvastatin
Barbiturates
Carbamazepine
Chloramphenicol
Precautions and How to use
Before you take Cobadex capsule, inform your doctor about your present list of medications or if using any over the counter products like vitamins, herbal supplements, and about any allergies, present and past health condition, pregnancy, about any upcoming surgeries if you are planning any.
Some of the health conditions can make susceptible to the side-effects of the drug.
Take as exactly prescribed by your doctor. Or follow the direction printed on the product insert.
Dosage always depends upon your condition.
Do not take this medicine after the expiry date stated on the strip.
Medicine should be stored away from the reach of children.
Inform doctor.

I

f your condition does not improve or worsens even after taking this medication as prescribed.
Before prescribing important counseling, points are as follows:
Avoid consumption of alcohol.
Avoid taking Cobadex Forte with an empty stomach.
Drink plenty of liquids.
Pregnancy or breastfeeding or planning for it.
Do not take if you are allergic to it.
Please do not take or advice this medicine that has similar symptoms, consult your doctor before using this medicine.
Do not use if you are suffering from a stomach ulcer.
The treatment is improper if the drug folic acid alone is administered with pernicious anemia or Megaloblastic anemia.
Cobadex Forte Contraindications
It is not recommended to use Cobadex Forte if you are hypersensitive to this drug. Few other conditions in which this medication is not recommended are:
Allergic reactions
Breastfeeding
Intolerance to the drug
Leber's disease
Pregnancy
If for some reason an experienced doctor is not available around you, then you can contact us here.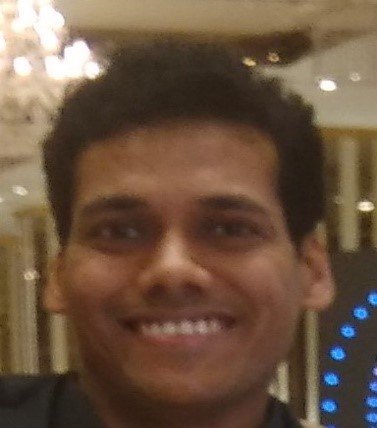 Mr. Rohit Jain is a Pharmaceutical techno-marketing trainer with more than 10 years of industrial experience. In his previous assignment, he was Senior Product Manager, heading the Product Management Team at an organization of repute. Mr. Jain is B. Pharma, MBA, PGDBM, LL.B. and is a Registered Patent Agent. He also has a Professional Diploma in Clinical Research and is also a certified Pharmacovigilance Professional. He was involved in delivering medico-marketing training to on-the-field marketing professionals as well as in-house business development professionals. Mr. Rohit Jain is a prolific medical content writer and had written more than 500 medical articles spreading over varied therapeutic areas. Mr. Jain has a keen interest in learning about the latest happenings of the pharmaceutical and medical industry.
Reviews
0

out of

5

based on

0

reviews.
Overall rating: