Table of Contents
Schizophrenia Status in the United States
What is Clozapine?
Constituents
Indications
How does Clozaril work?
How to Take Clozaril?
Common Dosage for Clozaril
When to Avoid Clozaril?
Side-effects of Clozaril
Effects on organs
Reported Allergic Reactions
Effect of Clozaril on the menstrual cycle
Drug Interactions to Be Careful About
Food interactions
Interactions with laboratory procedures
Shows Effects / Results in (how long does the effect stay?)
Is Clozaril Addictive?
Can I have Clozaril with alcohol?
Can I have Clozaril When Pregnant?
Can I have Clozaril when feeding a baby?
Can I drive after taking Clozaril?
Effect of an overdose of Clozaril
Effect of using expired Clozaril
Effect of missing a dose of Clozaril
Storage requirements
Reference
Schizophrenia Status in the United States
Almost 1.1 % of the world's population suffers from schizophrenia. It is known to be one of the leading causes of disability in the United States. Approximately 3.5 million people are diagnosed with Schizophrenia in the United States. Patients who are diagnosed with schizophrenia should have associated symptoms for at least 6 months.
What is Clozapine?
A basic introduction in brief
Clozapine is a drug of class atypical antipsychotics. It is used in various neurological disorders. It is approved by USFDA for the treatment of schizophrenia. The drug is available in the form of tablets of strength 25 mg and 100 mg. In the US, various brands of Clozapine are available. Clozaril is supplied in the US in a bottle of 100 and 500 tablets. It is also available as a unit dosage form in strips.
Type of drug
Clozapine is a prescription drug. It should be supplied by the pharmacist on the presentation of a valid prescription written by a Registered Medical Practitioner.
Use in brief
Clozapine is used to treat various disorders related to the nervous system. These disorders include schizophrenia not treated by standard therapy and to reduce the suicidal behavior in patients with schizophrenia.
---
Shop DonJoy Orthopedic Products on HealthClues
Are you Looking for a Knee Brace that is best in class. Check the options available at our Online Portal.
---
Constituents
Clozaril tablets are available in the US in the form of 25 mg and 100 mg tablets. Another brand Fazaclo in the US is available in 12.5 mg, 25 mg, 100 mg, 150 mg, and 200 mg. The inactive ingredients in Clozaril are lactose, povidone, magnesium stearate, silicon dioxide, starch, and talc.
Indications
Clozaril or Faziclo is used in the following indications:
Clozapine is strictly used in the severely ill patients suffering from schizophrenia in which standard antipsychotic therapy failed to provide any adequate relief from the symptoms.
Clozaril or Faziclo is also indicated in patients suffering from schizophrenia to reduce the risk of suicidal behavior. Based on clinical state and behavioral history, the risk of re-experiencing suicidal behaviors in the patient is judged for chronic risk. Suicidal behavior is the actions of the patient that put him/her at risk of death.
How does Clozaril work?
The exact mechanism of clozapine remains unknown. However, it is believed to work through dopamine type 2 (D2) and the serotonin type 2A (5-HT2A) receptor antagonism. It works by blocking these receptors so that the communication between the nerves gets stopped. Clozapine also blocks various other receptors such as acetylcholine, histamine, and serotonin. Through this, Clozaril improves various symptoms of schizophrenia such as anxiety, negative cognition and depression.
How to Take Clozaril?
Form of medicine
Clozaril is available in the form of a tablet of strength 25 mg and 100 mg. Faziclo, another brand of clozapine in the US, is available in 12.5 mg, 25 mg, 100 mg, 10 mg, and 200 mg.
When to use
Clozaril or Faziclo are used in the management of schizophrenia when the standard antipsychotic therapy fails to provide adequate results. It helps to relieve the symptoms of schizophrenia such as anxiety, depression, and suicidal behavior.
How to use
Clozaril or Faziclo should be used according to the dose and frequency prescribed by the healthcare professional. The tablet should be taken with or without water. Food does not affect the action of this tablet thus can be taken with or without food.
Common Dosage for Clozaril
Because of the increased risk of orthostatic hypotension, Clozaril should be started at a low dose and the dose is then gradually increased. The starting dose for Clozaril is 12.5 mg once or twice daily. The neutrophil count is monitored. If the starting dose is well-tolerated in the patient, the dose may be increased 25 to 50 mg per day to reach 300 to 450 mg in two weeks. The Maximum daily dose allowed is 900 mg per day.
When to Avoid Clozaril?
Clozaril should be avoided if the patient is allergic to clozapine or any of its inactive ingredients. The hypersensitivity reactions include erythema multiforme, photosensitivity, vasculitis, and Stevens-Johnson syndrome. Based on the severity of allergic reactions and benefits provided by the tablet, your healthcare provider will decide whether to continue with Clozaril tablets.
Side-effects of Clozaril
Following are some of the side effects related to Clozapine:
Hypotension and hypertension
Fever
Constipation
Sedation
Tachycardia
Dizziness
Dry mouth
Headache
Nausea and vomiting
Hypersalivation
Disturbed sleep
Restlessness
Agitation
Effects on organs
Clozaril may also cause side effects in various organs such as:
Central nervous system: Insomnia, Tremor, Rigidity, Confusion, Seizures
Cardiovascular: Tachycardia, hypertension, and hypotension
Urological: Uro-genital abnormalities
Gastrointestinal: Nausea, Vomiting, Diarrhea, Constipation
Autonomic nervous system: Sweating, Dry Mouth, Salivation, Visual Disturbances
Skin: Skin rashes
Blood: Reduced WBS, Neutropenia
Reported Allergic Reactions
Some patients, especially those who are hypersensitive to clozapine, may show certain allergic reactions with clozapine. These allergic reactions include pruritis, skin rashes, erythema multiforme, Stevens-Johnson syndrome, skin pigmentation disorder, vasculitis, and photosensitivity.
Effect of Clozaril on the menstrual cycle
Clozaril affects the menstrual cycle. Clozaril may stop the menstrual cycle and cause amenorrhea. These effects are caused due to two primary reasons. First, Clozaril has an impact on the pituitary. Second, it causes weight gain that also causes menstrual irregularities. If you experience any menstrual problems while taking Clozaril, you should take advice from the doctor.
Drug Interactions to Be Careful About
Various drugs, when taken simultaneously with Clozaril, may affect the potency of Clozaril. Following drugs affect the activity of Clozaril:
CYP1A2 Inhibitors:
Simultaneous administration of Clozaril and CYP1A2 Inhibitors such as enoxacin, ciprofloxacin, and fluvoxamine increase the side effects of Clozaril by increasing the plasma concentration.
CYP2D6 and CYP3A4 Inhibitors:
Dose of Clozaril should be reduced while the patient is on CYP2D6 and CYP3A4 Inhibitors such as paroxetine, erythromycin, duloxetine, bupropion, terbinafine, quinidine, and sertraline.
Drug causing QT interval prolongation:
Drugs that cause QT prolongations such as chlorpromazine, ziprasidone, and iloperidone may be used with caution while using Clozaril.
Food interactions
Caffeine-containing foods such as chocolate and colas may affect the activity of Clozaril. Alcohol and all types of tobacco products may also interact with Clozaril.
Interactions with laboratory procedures
Clozaril may cause decreased WBC and neutropenia.
Shows Effects / Results in (how long does the effect stay?)
The effects of Clozaril vary with the condition of the patients. Some patients get adequate relief in a few days of therapy while others may have to wait for 2-3 months to get sufficient benefit.
Is Clozaril Addictive?
Clozaril is non-addictive although certain patients may experience withdrawal signs after undergoing prolong treatment with Clozaril.
Can I have Clozaril with alcohol?
Avoid or limit the use of alcohol while on Clozaril. Alcohol may increase the side effects of Clozaril such as drowsiness, dizziness, poor concentration and impaired judgment.
Can I have Clozaril When Pregnant?
USFDA has assigned pregnancy category B to Clozaril. This means that the studies failed to demonstrate any risk to the fetus in animals and adequate well-controlled studies are not available in pregnant women. Clozaril should be taken only when prescribed by the doctor during pregnancy.
Can I have Clozaril when feeding a baby?
The patient on Clozaril should avoid breastfeeding because of the accumulation of a high concentration of clozapine in breast milk. This may increase the risk of agranulocytosis in infants.
Can I drive after taking Clozaril?
Do not drive the car after taking Clozaril. Clozaril may cause insomnia leading to fatigue. Further, there is an increased risk of developing seizures while on Clozaril.
Effect of an overdose of Clozaril
Always take the medications according to the dose and frequency prescribed by the doctor. Taking more than the recommended dose of Clozaril may lead to overdosage. Symptoms of overdosage include tachycardia, hypersalivation, seizure, cardiac arrhythmia, sedition, delirium, and coma. Adequate ventilation and oxygenation should be provided to the patient. Vital signs of the patients should be critically monitored.
Effect of using expired Clozaril
Do not take the expired tablets of Clozaril. Discard them as per the instructions provided by the manufacturer. Taking expired Clozaril may either result in a substandard dose or may increase the side effects.
Effect of missing a dose of Clozaril
You should take the prescribed dose of Clozaril without any failure. However, if there is any missed dose, contact your healthcare provider. If the dose is missed for more than 2 days, do not take the same dosage as your dose may need to be revised in such a scenario.
Storage requirements
Clozaril tablets should be stored as per the manufacture's instruction. The storage temperature should not exceed 30°C. Store it away from the reach of children.
Reference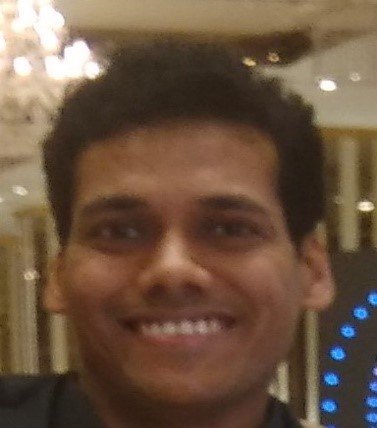 Mr. Rohit Jain is a Pharmaceutical techno-marketing trainer with more than 10 years of industrial experience. In his previous assignment, he was Senior Product Manager, heading the Product Management Team at an organization of repute. Mr. Jain is B. Pharma, MBA, PGDBM, LL.B. and is a Registered Patent Agent. He also has a Professional Diploma in Clinical Research and is also a certified Pharmacovigilance Professional. He was involved in delivering medico-marketing training to on-the-field marketing professionals as well as in-house business development professionals. Mr. Rohit Jain is a prolific medical content writer and had written more than 500 medical articles spreading over varied therapeutic areas. Mr. Jain has a keen interest in learning about the latest happenings of the pharmaceutical and medical industry.
Reviews
0

out of

5

based on

0

reviews.
Overall rating: