Table of contents
What is Clonidine Tablet?
Composition & Strength of Clonidine Tablet
How Does Clonidine tablet work?
Clonidine Tablet uses
Common side effects of Clonidine tablet
Clonidine Contraindications
Clonidine tablet precautions & how to use
General warnings and Dosage
Alternative tablets for Clonidine
Clonidine is an imidazole derivative anti-hypertensive drug which is used to treat high blood pressure. It is also used as prophylaxis in vascular migraine headaches. Clonidine is also used as alone or in combination with antihypertensive drugs. Read on to know about working, side effects, precautions, and contraindications of Clonidine.
Composition & Strength of Clonidine Tablet
Clonidine is available in the strength of 0.1 mg, 0.2 mg. 0.3 mg in tablet form and 100mcg/ml, 150mcg/ml, 500mcg/ml in IV form.
How Does Clonidine tablet work?
Clonidine is a centrally acting α-2 adrenergic agonist. It crosses the blood-brain barrier in the brain and acts by stimulating alpha-receptors present in hypothalamus. Signals are produced due to the activation of these receptors. Theses signal relax our blood vessels and decrease blood pressure.
Read about similar medications used to treat Hypertension condition
Clonidine tablets uses
Clonidine tablet is used in patients from the following conditions:
Hypertension:
Hypertension is the condition in which blood creates excess pressure on the walls of arteries.
Dysmenorrhea:
It is several painful cramps during menstrual period in women.
Prophylaxis of vascular migraine:
Migraine is a chronic neurological condition in which patients are suffering from intensive headache, disability and extreme sensitivity to light and sound. Clonidine is used for prophylaxis purpose for reducing migraine frequency.
Hypertensive nephropathy:
A condition in which the kidney is damaged due to high blood pressure.
Attention-deficit hyperactivity disorder
It is a neurobehavioral condition in which the patient is suffering from attention difficulty and hyperactivity.
Pheochromocytoma:
It is a tumor which is developed in a gland near the kidney resulting in increased blood pressure. Clonidine is used to diagnose this condition through a test known as the clonidine suppression test.
Common side effects of Clonidine
Dry mouth
Constipation
Dizziness
Nausea
Fatigue
Hypotension
Upper abdominal pain
Mental depression
Swelling of feet
Clonidine Contraindications
Clonidine tablet should not be used if you have the following conditions:
Heart attack
Dry eye
Depression
Prickling sensation
Recent operation
Clonidine tablet precautions & how to use
Before taking clonidine tablet tell your pharmacists or doctors about your current list of prescriptions and non- prescription medicine, allergies, and pre-existing diseases.
If you are taking or plan to take vitamins, nutritional supplements, herbal drugs or even use of antidepressants drugs, you should inform your healthcare provider.
Tell your doctor/pharmacist if you are pregnant or plan to become pregnant or you have scheduled any surgery in the future.
Tell your pharmacist/doctors if you had a recent heart stroke or kidney disease.
General warnings
Overdosage:
Taking more than prescribed may cause harmful side effects. Large overdosage causes reversible cardiac conduction defects or dysrhythmias, coma, apnea, and seizures. There is no specific antidote available for clonidine overdosage. So consult your doctor or pharmacist if you experience any side effects.
Missing dosage:
If you miss the dosage take as soon as possible, and if it is near to next dose, skip the missing dosage and continue the regular dosage. Do not take extra doses to make up for a missed dose.
Pregnancy:
This tablet is not recommended for the pregnant lady. Clonidine tablet has the potential to pass the placenta and lowering blood pressure of fetus.
Breastfeeding:
Clonidine tablet is not safe to use during breastfeeding. It may also pass to the infant through milk. Before taking this medicine consult your doctor.
Alternative tablets for Clonidine
Clodict 100 mcg tablet
Cloud 100 mcg tablet
Arkamin 100 mcg tablet
Catapres 0.15 mg tablet
If for some reason an experienced doctor is not available around you, then you can contact us here.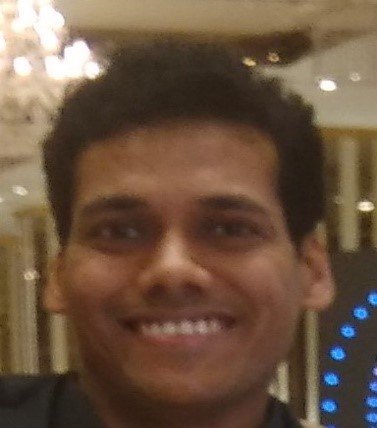 Mr. Rohit Jain is a Pharmaceutical techno-marketing trainer with more than 10 years of industrial experience. In his previous assignment, he was Senior Product Manager, heading the Product Management Team at an organization of repute. Mr. Jain is B. Pharma, MBA, PGDBM, LL.B. and is a Registered Patent Agent. He also has a Professional Diploma in Clinical Research and is also a certified Pharmacovigilance Professional. He was involved in delivering medico-marketing training to on-the-field marketing professionals as well as in-house business development professionals. Mr. Rohit Jain is a prolific medical content writer and had written more than 500 medical articles spreading over varied therapeutic areas. Mr. Jain has a keen interest in learning about the latest happenings of the pharmaceutical and medical industry.
Reviews
0

out of

5

based on

0

reviews.
Overall rating: