Clonafit 0.5mg tablet is composed form an active ingredient known as clonazepam. This tablet is marketed by Mankind Pharmaceuticals Ltd. This medicine is used to treat epilepsy in children, infants, younger and older peoples. Read on to know about working, side effects, precautions, and contraindications of Clonafit.
Read about other variations of this medication
Content 0.5mg And Composition Of Clonafit 0.5mg Tablet
How Does Clonafit O.5mg Tablet Work?
Clonafit 0.5mg contains active ingredient clonazepam. Clonazepam belongs to the class of benzodiazepines. Benzodiazepines increase the action of a chemical messenger (GABA). When activities of GABA are increased it suppresses and inhibits the abnormal activities of nerve cells in the brain system.
Clonafit 0.5mg Tablet Uses
Sleep disorders
Panic attack
Clonafit 0.5mg Tablet- Side-Effects
Depression
Allergy
Muscles pain
Sleepiness
Reduced intellectual ability
Nervousness
Decreased sexual urge
Uncontrolled body movement
Upper respiratory tract infection
Blurred vision
Contraindications Of Clonafit 0.5mg Tablet
Stop taking this tablet if you are suffering from any health issue such as:
If you have problems related to breathing and have a pulmonary disorder
If you are suffering from myasthenia gravis.
When you have angle-closure glaucoma.
If you are suffering from depression.
When you have a disease related to the liver.
When you have cerebral or spinal ataxia.
When you are suffering from acute pulmonary insufficiency.
When you are suffering from sleep apnea syndrome
Do not take Clonafit if you are suffering from diseases that are listed above. When you have done not sure about these diseases then consult with your doctor.
Precautions While Using
When you used Clonafit 0.5mg tablet, do not use any other tablet without prescription of a doctor. Inform your doctor about the medications that you are currently on. Intake of Clonafit 0.5mg tablet with these medications might change its effect or efficacy and lead to unwanted side effects. Informing the doctor about your current prescription helps the doctor in scheduling dosage of Clonafit 0.5 mg in a way to minimize drug interaction.
Alcohol: The interaction of Clonafit 0.5mg tablets with alcohol is still unknown. Consult with your doctor before taking this medicine with Clonafit 0.5mg tablet.
Pregnancy: Do not take medicines during pregnancy. The interaction of this tablet during pregnancy is unknown. Ask your doctor before taking this tablet.
Breastfeeding: Consult with your doctor before taking this tablet during breastfeeding.
Driving: Clonafit 0.5mg tablet causes dizziness, drowsiness and reduces your alertness. When you feel all these symptoms you should avoid driving.
Kidney: When you have any kidney disease then use this tablet with caution. In this condition, your doctor adjusts your daily dosage.
Clonafit 0.5mg Tablet Dosage
The doctor prescribed a dose of Clonafit 0.5mg based on your height, weight and your previous medical history.
Do not take an overdose of this tablet. if you take an overdose or double dose of this medicine, immediately tell your doctor about this. In case of overdose, you may feel drowsy, light-headed, and sleepy and do not able to maintain co-ordination.
When you missed any dose of this medicine then take immediately the missed dose. Do not take a double dose to make up for the missed dose.
Clonafit 0.5mg Tablet – Drug Interactions
Various medications and other substances interact with Clonafit 0.5 mg. These substances may alter the efficacy of the drug. The effect of Clonafit may either be reduced or increased. Reduced effect results in reduced efficacy while increased effect causes side effects. Informa your doctor about the medications you are taking. Clonafit may interact with the following medications:
Atenolol: Used for the treatment of high blood pressure.
Cetirizine: Cetirizine is an antihistamine drug used to treat allergies such as watery eyes, sneezing, itching, and hives and itching in the eye and nose.
Codeine: This medicine is used for the treatment of moderate pain.
Carbamazepine: This medicine belongs to the class of anticonvulsant drugs. This drug is used for the treatment and prevention of seizures.
Cimetidine: Used for the treatment of problems related to the heart and stomach.
Rifampicin: Medicine used for the prevention of infection.
Alternate Brands Clonafit 0.5mg Tablet
Clozepam 0.5mg Tablet
Zapnax 0.5mg Tablet MD
Lonafest 0.5mg Tablet MD
Clonam-IR 0.5mg Tablet
Lonacen 0.5mg Tablet MD
Lozep 0.5mg Tablet MD
Epitril 0.5mg Tablet MD
Clonapax 0.5mg Tablet MD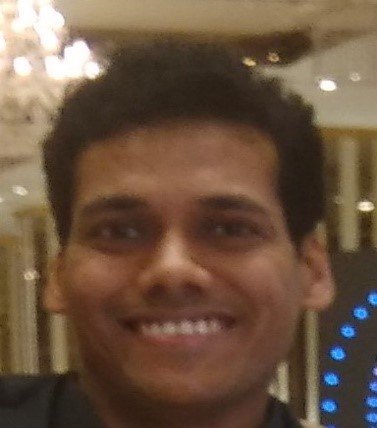 Mr. Rohit Jain is a Pharmaceutical techno-marketing trainer with more than 10 years of industrial experience. In his previous assignment, he was Senior Product Manager, heading the Product Management Team at an organization of repute. Mr. Jain is B. Pharma, MBA, PGDBM, LL.B. and is a Registered Patent Agent. He also has a Professional Diploma in Clinical Research and is also a certified Pharmacovigilance Professional. He was involved in delivering medico-marketing training to on-the-field marketing professionals as well as in-house business development professionals. Mr. Rohit Jain is a prolific medical content writer and had written more than 500 medical articles spreading over varied therapeutic areas. Mr. Jain has a keen interest in learning about the latest happenings of the pharmaceutical and medical industry.
Reviews
0

out of

5

based on

0

reviews.
Overall rating: