Basic Introduction In Brief
Clonafit is a type of tablet that is used for the treatment and prevention of seizures. Clonafit plus tablet commonly belong to the class of class anti-epileptic and anti-convulsant therapy. This medicine is also used to control panic attacks. This medicine is not prescribed in patients less than 18 years. Read on to know about working, side effects, precautions, and contraindications of Clonafit Plus.
Read about other variations of Clonafit
Type Of Drug
The drug comes in the category of anti-epileptic and anti-convulsant. The drug is a prescription drug.
Clonazepam (0.5mg)
Escitalopram (10mg)
Use In Brief
Sleep disorders
Panic attack
Anxiety disorders
---
Shop DonJoy Orthopedic Products on HealthClues
Are you Looking for a Knee Brace that is best in class. Check the options available at our Online Portal.
---
Constituents
Clonazepam (0.5mg)
Escitalopram (10mg)
Indications
Sleep disorders: Sleep disorders such as insomnia, sleep deprivation, narcolepsy, sleep apnea, and parasomnia.
Panic attack: Panic attack means sudden intense fear or anxiety which triggers a severe physical reaction. During a panic attack, the patient loses his control over emotions and this condition also causes a heart attack.
Anxiety disorders: Anxiety is a result of mental illness. Due to an anxiety disorder patient feels panic, fear, and uneasiness.
Seizure disorders: This condition causes a sudden and uncontrolled electric disturbance is in the brain.
How Does Clonafit Plus Work?
Clonafit plus tablet is made up of two active ingredients i.e. clonazepam and escitalopram. This drug decreases the symptoms of anxiety and also has mood-enhancing property.
Clonazepam is a type of benzodiazepines that can increase the action of GABA. GABA is a chemical messenger which suppresses the abnormal activity of nerve cell of the brain.
Escitalopram is a selective serotonin reuptake inhibitor that increases the level of serotonin in the body. Serotonin is a chemical messenger that is responsible for mood-enhancement.
How To Take Clonafit Plus?
Form Of Medicine – Tablets
When To Use
Start consumption of this tablet when you are suffering from a seizure. This drug also shows efficacy for the treatment of panic attacks.
How To Use
Take this medicine at the accurate time and in an accurate dose advised by your doctor. Do not chew and break this tablet. You can take this tablet with and without food. For better result take this tablet daily on scheduled time.
Common Dosage For Clonafit Plus?
Clonafit plus is available in the form of a tablet. This tablet is composed of clonazepam (0.5mg) and escitalopram (10mg).
When To Avoid Clonafit Plus?
Do not take Clonafit plus if you are suffering from the conditions that are listed below:
If your allergy from medicines which is composed of citalopram.
Avoid the intake of this drug when you have problems related to the liver.
Side-Effects Of Clonafit Plus
Confusion
Dry mouth
Blurred vision
Reduced intellectual activities
Joint pain
Constipation
Sleepiness
Diarrhea
Nervousness
muscles pain
uncontrolled body movement
decrease appetite
Effects On Organs
Cardiovascular- Palpitation, hypotension.
Urinary system disorders- Urinary tract infection.
Psychiatric disorder- Impaired concentration
Special sense- Tinnitus, Blurred vision.
Reported Allergic Reactions?
Allergic reaction because of clonazepam and escitalopram is reported in people who are sensitive to these drugs.
Effect On Menstrual Cycle
The consumption of this disease can cause menstrual cramps and certain menstrual disorders.
Drug Interactions To Be Careful About
Some drugs that interact with Clonafit plus such as:
Bupropion
Cimetidine
Esomeprazole
Flecainide
Metoprolol
Lithium
Imipramine
Propafenone
Mefloquine
Sumatriptan
Omeprazole
Food Interactions
Information about the food interaction of this tablet is still unknown. For more information, consult with your doctor.
Interactions With Laboratory Procedures
Information about interaction with laboratory procedures is not available. So consult with your doctor for getting more information about this medicine.
Shows Effects / Results In And How Long Do The Effect Stay
When the medication is taken as advised by the doctor, it is quite effective in the alleviation of symptoms for a required period. Strictly adhere to prescription for optimum results with this medicine.
Is Clonafit Plus Addictive?
Clonafit plus is an addictive drug so do not use them for a long time. Follow the instruction of this drug according to dosage and duration.
Can I Have Clonafit Plus With Alcohol?
The consumption of alcohol with this drug is not recommended. Alcohol consumption with this drug causes some side effects such as dizziness, difficulties in breathing, dizziness and you may also feel difficulty in concentrating.
Can I Have Clonafit Plus When Pregnant?
Do not use this tablet during pregnancy period. this tablet has positive evidence of human fetal risk. Clonafit plus also show some benefits during pregnancy so consult with your doctor before taking it.
Can I Have Clonafit Plus When Feeding A Baby?
Clonafit plus tablet is not recommended during breastfeeding. This tablet enters the blood of the new-born baby and can cause some serious side effects in infants.
Can I Drive After Taking Clonafit Plus?
This tablet shows some side effects such which cause interference with your ability to drive.
Effect Of Overdose Of Clonafit Plus
When you take an overdose of Clonafit plus tablet then this can cause some side effects such as:
Do not able to maintain proper co-ordination
Feel drowsy and sleepy
Feel lightheaded
Effect Of Using Expired Clonafit Plus
Do not take expire confit plus because after the expiry date of medicine they do not show action that is required for treatment of particular disease.
Effect Of Missing A Dose Of Clonafit Plus
If you missed your daily dose by mistake then try to cover that dose as soon as possible. If that time is time for the next dose then do not take the missed dose and continue with the next scheduled dose. Never take a double dose to make up for missed dose.
Storage Requirements
Keep this tablet in their original bottle and protect from light.
Keep away this tablet from children.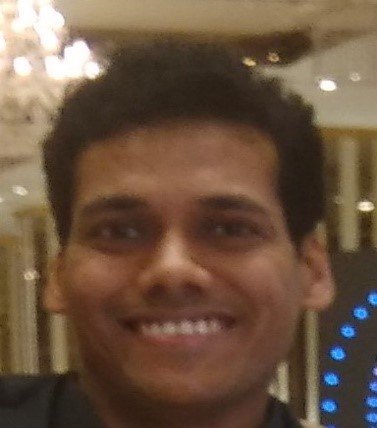 Mr. Rohit Jain is a Pharmaceutical techno-marketing trainer with more than 10 years of industrial experience. In his previous assignment, he was Senior Product Manager, heading the Product Management Team at an organization of repute. Mr. Jain is B. Pharma, MBA, PGDBM, LL.B. and is a Registered Patent Agent. He also has a Professional Diploma in Clinical Research and is also a certified Pharmacovigilance Professional. He was involved in delivering medico-marketing training to on-the-field marketing professionals as well as in-house business development professionals. Mr. Rohit Jain is a prolific medical content writer and had written more than 500 medical articles spreading over varied therapeutic areas. Mr. Jain has a keen interest in learning about the latest happenings of the pharmaceutical and medical industry.
Reviews
0

out of

5

based on

0

reviews.
Overall rating: