Basic Introduction In Brief
Clonafit beta tablet is marketed by Mankind Pharmaceutical Ltd. Clonafit beta tablet is a combination tablet that is used for the treatment of anxiety, a panic disorder such as tension and unexpected extreme fear due to stress, and also be used for the prevention of migraine. Clonafit beta tablet is also used for the treatment of high blood pressure along with anxiety.
Also Read about Similar medication – Clonafit Plus
Type Of Drug
Clonafit Plus is a drug available on prescription. This medication contains:
Clonazepam (0.5mg)
Propranolol (20mg)
Use In Brief
Prevention of migraine
Seizure disorder
Hypertension
Panic attack
Anxiety
---
Shop DonJoy Orthopedic Products on HealthClues
Are you Looking for a Knee Brace that is best in class. Check the options available at our Online Portal.
---
Constituents
Clonazepam (0.5mg)
Propranolol (20mg)
Indications
Prevention of migraine: Migraine is a type of powerful headache that may lead to vomiting, nausea, and sensitivity to light.
Seizure disorder: In this condition patients feel an uncontrolled and sudden electric disturbance in the brain.
Anxiety: This is a normal condition of emotion that increases alertness, fear and heart rate. Anxiety is caused by stress.
Hypertension: In this condition, blood pressure is increased in the body.
How Does Clonafit Beta Work?
Clonafit beta tablet is an anticonvulsant and antiepileptic drug. This drug acts as a tranquilizer and inhibits the synaptic transmission. Synaptic transmission is occurring from the central nervous system. Propranolol is a drug that reduces blood pressure.
How To Take Clonafit Beta
Form Of Medicine – Tablets
When To Use
Use these medicines when you are suffering from anxiety, migraine, and hypertension. Clonafit beta tablet is also effective in the treatment of panic disorders and seizure disorders.
How To Use
You can take this medicine with and without food. Swallow this tablet with water and do not try to chew.
Common Dosage For Clonafit Tablet
Clonafit tablet is available in the form of a tablet that is composed of two active ingredients i.e. clonazepam (0.5mg) and propranolol (20mg).
When To Avoid Clonafit Beta
Avoid this tablet when you are suffering from asthma.
When you have hypersensitivity from propranolol hydrochloride and/or clonazepam.
If you have any heart problems
Untreated phaeochromocytoma (a type of tumor)
When you are suffering from metabolic acidosis
Avoid Clonafit beta tablet if you are suffering from a disease that is listed above. If you are not sure about them then concern with your doctor and pharmacist.
Side-Effects Of Clonafit Beta
Dizziness
Muscles pain
Depression
Sleepiness
Skin blistering
Diarrhea
Chest pain and discomfort
Irregular heartbeat
Difficulty in breathing
Low blood pressure
Reduces intellectual ability
Effects Of This Tablet On Organs
Musculoskeletal: Muscle weakness and muscle pain, orthostatic hypotension.
Respiratory: Bronchospasm, chest congestions and shortness of breath.
Gastrointestinal: Sore gums, dry mouth, and thrombosis.
Central nervous system: Reversible mental depression.
Reported Allergic Reactions?
Antihypertensive reactions such as anaphylactic and anaphylactic reaction; pharyngitis and agranulocytosis; erythematous rashes; respiratory distress and laryngospasm; fever which cause aching and sure throat.
Effect On Menstrual Cycle
There may be certain menstrual irregularities because of this medication.
Drug Interactions To Be Careful About
Clonafit beta may interact with:
Lidocaine
Formoterol
Cetirizine
Amlodipine
Diclofenac
Epinephrine
Codeine
Aminophylline
Diltiazem
Atenolol
Food Interactions
When you use any vitamin and mineral supplement then use this drug with caution. Give a gap of 2 hours before the consumption of another tablet after taking this tablet to minimize interaction.
Interactions With Laboratory Procedures
There is no information is available about the lab instruction of this tablet. Consult with your doctor before taking this tablet.
Shows Effects / Results In And How Long Do The Effect Stay:
If taken according to prescription, the drug provides optimum results for the required time. Always adhere to your doctor's advice while taking this tablet.
Is Clonafit Addictive?
This tablet has very high habit-forming potential or addiction. Do not use this tablet for a long time. Always use this table for the duration decided by your doctor.
Can I Have Clonafit Beta With Alcohol?
Avoid the consumption of alcohol with a Clonafit beta tablet. The consumption of alcohol with this tablet can cause some side effects such as short breathing, dizziness, and drowsiness
Can I Have Clonafit Beta When Pregnant?
This medicine is not prescribed for pregnant women. For getting more information consult with your doctor before the consumption of this tablet.
Can I Have Clonafit Beta When Feeding A Baby?
Do not use this tablet during breastfeeding. Before the consumption of this tablet ask your doctor about their risk and benefits.
Can I Drive After Taking Clonafit Beta?
Consumption of Clonafit Beta may cause drowsiness and dizziness in patients. When you feel any symptoms then avoid activities that require ample concentration such as driving and operating machinery.
Effect Of Overdose Of Clonafit Beta
When you take an overdose of this tablet then this tablet causes some effects such as:
Decrease your heart rate
Feel difficulty in breathing
Dizziness
Trembling
Effect Of Using Expired Clonafit Beta
When you take a single dose of expired Clonafit bet tablet then immediately concern with your doctor. The expired tablet causes some serious and harmful effects on your body.
Effect Of Missing A Dose Of Clonafit Beta
If you forget any dose of Clonafit beta tablet then try to take that missed dose as soon as you remember. Do not take that missed dose if it the time of the next dose. Do not consume double dose to cover up the missed dose.
Storage Requirements
Protect this tablet from light.
Keep away from children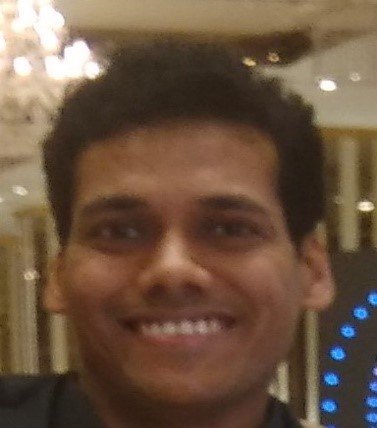 Mr. Rohit Jain is a Pharmaceutical techno-marketing trainer with more than 10 years of industrial experience. In his previous assignment, he was Senior Product Manager, heading the Product Management Team at an organization of repute. Mr. Jain is B. Pharma, MBA, PGDBM, LL.B. and is a Registered Patent Agent. He also has a Professional Diploma in Clinical Research and is also a certified Pharmacovigilance Professional. He was involved in delivering medico-marketing training to on-the-field marketing professionals as well as in-house business development professionals. Mr. Rohit Jain is a prolific medical content writer and had written more than 500 medical articles spreading over varied therapeutic areas. Mr. Jain has a keen interest in learning about the latest happenings of the pharmaceutical and medical industry.
Reviews
0

out of

5

based on

0

reviews.
Overall rating: