Ciplox TZ is a branded anti-bacterial medicine manufactured and marketed by Cipla Ltd. It is commonly prescribed to treat Amoeba and other protozoan infections. Read on to know about working, side effects, precautions, and contraindications of Ciplox TZ.
Read about other similar medication
Content and Composition of Ciplox TZ
Ciplox TZ contains below-mentioned drugs as active ingredients.
Ciprofloxacin(500 mg)
Tinidazole (600 mg)
Ciplox TZ is a prescription drug and should only be taken when prescribed by a Registered Medical Practitioner.
How does Ciplox TZ work?
Ciplox TZ used to treat in infections of the brain, gastrointestinal tract, stomach, reproductive system, skin, blood, urinary tract, vagina, and other areas of the body.
Ciplox TZ works by inhibiting bacterial reproduction; killing bacteria and reducing the infection.
Ciprofloxacin: It is an antibiotic medicine belonging to the fluoroquinolone class of drugs. It kills the bacteria by inhibiting bacterial deoxyribonucleic acid synthesis.
Tinidazole: It is an antiprotozoal drug which belongs to a class of medication called nitroimidazole antibiotics. Tinidazole damages the DNA by covalently binding with it leading to the destruction of protozoa.
Ciplox TZ Tablet Uses
Ciplox TZ is used for the treat, control, prevent, & improvement of the following conditions and symptoms:
Intestinal infections
Stomach infection
Skin infections
Bacterial infections
Infections of the blood
Infection in the intestines
Sexually transmitted disease
Reproductive organ infection
Lungs infection
Chest infections
Prostate infection
Eye and ear infection
Parasitic infections
Ciplox TZ – Side-effects
Side effects of Ciplox TZ include:
Constipation
Mouth ulcer
Itching
Weakness
Abdominal cramps
Gas
Myasthenia gravis
Tendinitis or tendon rupture
If you notice other side-effects not listed above, contact your physician for medical advice.
Contraindications of Ciplox TZ
Ciplox TZ should not be used if you are suffering from the following conditions:
Blood dyscrasias
Epilepsy
Decreased neutrophils
Hypersensitivity
First trimester of pregnancy
Precautions while using Ciplox TZ
If you use other over the counter products or other drugs at the same time, the effects of the Ciplox TZ may change. This may increase your risk for side-effects or cause your drug not to work properly. Tell your physician about all the medicines, vitamins, and herbal supplements you are using, so that your physician can help you prevent or manage drug interactions. Some health conditions may make you more susceptible to the side-effects of the drug. Take as directed by your physician or follow the direction printed on the product insert. Dosage is based on your condition. Tell your physician if your condition persists or worsens. Important counseling points are listed below.
Consumption of Ciprofloxacin is not recommended in patients with muscle weakness.
Can increase nervousness, sleeplessness and heart pounding.
Consult your physician if your skin becomes sensitive to sunlight and ultraviolet light.
Consult a physician in case of the second and third trimester of pregnancy.
Consult your physician if you are on blood-thinning drugs such as warfarin.
Avoid unnecessary exposure to sunlight or ultraviolet radiation.
Pregnancy
This drug is not recommended for use in pregnant women unless necessary and the potential benefits outweigh the risks involved. Consult your physician before using this medicine.
Breastfeeding
This medicine is not recommended for feeding mothers unless very much necessary. Consult your Doctor before taking this medication.
Ciplox TZ dosage
Dose and frequency of Ciplox TZ depend upon the severity of the infection. Follow your doctor's advice while taking Ciplox TZ. Do not leave the therapy in between even if you feel healthy. Ciplox TZ – Drug Interactions
Effect of Ciplox TZ may be modified when taken simultaneously with the following drug:
Alcohol
Acetaminophen
Atovaquone
Ascorbic acid
Cetirizine
Caffeine
Substitutes for Ciplox TZ
Below is the list of drugs, which have the same composition, strength, and form as Ciplox TZ, and hence can be used as its substitute:
Ciprolet A 500 mg/600 mg Tablet – Dr Reddy's Laboratories Ltd
Ciprowin TZ 500 mg/600 mg Tablet – Alembic Pharmaceuticals Ltd
Baycip TZ 500 mg/600 mg Tablet – Bayer Pharmaceuticals Pvt Ltd
Cifran CT Tablet – Sun Pharmaceutical Industries Ltd
Citoz TZ 500 mg/600 mg Tablet – Elder Pharmaceuticals Ltd
If for some reason an experienced doctor is not available around you, then you can contact us here.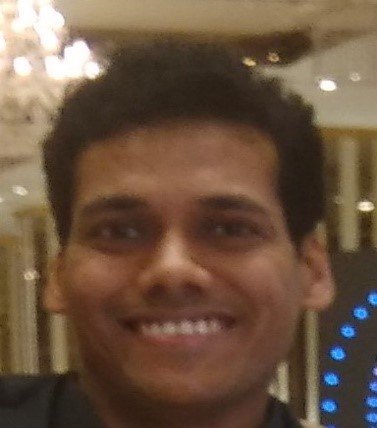 Mr. Rohit Jain is a Pharmaceutical techno-marketing trainer with more than 10 years of industrial experience. In his previous assignment, he was Senior Product Manager, heading the Product Management Team at an organization of repute. Mr. Jain is B. Pharma, MBA, PGDBM, LL.B. and is a Registered Patent Agent. He also has a Professional Diploma in Clinical Research and is also a certified Pharmacovigilance Professional. He was involved in delivering medico-marketing training to on-the-field marketing professionals as well as in-house business development professionals. Mr. Rohit Jain is a prolific medical content writer and had written more than 500 medical articles spreading over varied therapeutic areas. Mr. Jain has a keen interest in learning about the latest happenings of the pharmaceutical and medical industry.
Reviews
0

out of

5

based on

0

reviews.
Overall rating: