What is Chymoral Forte?
Chymoral Forte is the generic name of the medicine labeled Trypsin & Chymotrypsin. Chymoral Forte is prescribed to treat conditions like pain and swelling, mostly in cases like post-surgery pain and swelling, swelling due to blood clots within the tissues, necrotic tissues, also for treating some chronic respiratory conditions and various types of joint and muscle injuries, accompanied by swelling.
Reac about Chymoral Forte in Hindi
This medicine is not recommended to uses in pregnancy, breastfeeding and strictly avoided in patients suffering bleeding disorders, kidney and liver impairments.
Get to know how Chymoral Forte works, its side effects, precautions, and contraindications where Chymoral Forte is not suggested.
Chymoral Forte composition and active ingredients
Composition of Chymoral Forte
Trypsin Chymotrypsin 100000 AU
Manufactured by – Torrent Pharmaceuticals Ltd
Prescription – Prescription is required
Form – Tablet
Type of Drug – Anti-inflammatory and Anti-Oxidant
Chymoral Forte Uses
Chymoral Forte is used to treating the following conditions:
Edema (swelling), especially that caused by inflammation (e.g. swelling of the gums or swelling of the tooth).This drug is highly effective in the treatment of swelling and can quickly reduce edema.
Treatment of hematomas (a solid swelling of clotted blood within the tissues)
Used to treat post-surgical trauma.
Used to treat necrotic tissue.
It works by facilitating intra-capsular cataract extraction and reducing trauma to the eye in cases of cataract surgery.
Recommended to use for treating inflammatory pelvic.
Chymoral Forte is also prescribed to treat chronic respiratory conditions.
Chymoral Forte is used in treating different types of joint and muscle injuries, accompanied by swelling such as hand fractures which are common possible fractures when a fall happens.
Your Gynecologist may prescribe this medicine after the surgeries like cesarean section or hysterectomy which is uterus removal.
Your healthcare professional may prescribe to wear some hand brace to provide warmth and support to the fractured hand to heal properly.
Get to know how physiotherapy could help to relieve from sciatica
How does Chymoral Forte work?
Chymoral Forte contains Trypsin and Chymotrypsin as the active ingredients in it. These are enzymes that help to speed up the chemical reactions in human body.
Chymoral Forte possesses medicinal properties like anti-inflammatory, anti-edematous, anti-oxidant and fibrinolytic which help to relieve from inflammatory conditions.
How to Take Chymoral Forte tablet?
Chymoral Forte is available in tablet form for oral administration.
Chymoral Forte can be used with or without food. Better results are shown when used one hour before food.
Swallow whole the tablet at once with any fluids. Do not chew, break, or crush the tablet.
Recommended to use with propped dosage schedules as directed by the doctor.
Recommended to use as early possible after the inflammatory symptoms appear.
Chymoral Forte dosage
Note:
Dosage details mentioned here is for informative purpose only. It is advised to use this medicine only with proper guidance from your doctor.
The dosage of Chymoral Forte depends on the severity of the condition. In severe conditions, doctor may recommend you to take 2 pills of this medicine 3 times a day. After stabilization, the dose may be reduced to 1 pill of Chymoral Forte 4 times a day.
Usually, advised to take this medicine on an empty stomach 1 to 2 hours before eating food. For better results, it is advised to use this medication as soon as the symptoms of the swelling appear.
Avoid taking with alcoholic beverages because it increases the risk of side effects.
Contraindications of Chymoral Forte – When to avoid this medicine?
Hypersensitivity to Chymoral Forte is a contraindication. In addition, Chymoral Forte should not be used if you have the following conditions:
Allergic to the medicine or its ingredients
Kidney impairments
Liver impairments
Bleeding disorders
Chymoral Forte – Precautions & How to Use
Before taking Chymoral Forte, it is important to make sure that the person is not allergic to the contents of the tablet and does not suffer from severe liver and kidney problems.
It is important to tell the doctor about the previous medication taken before going ahead with Chymoral Forte.
Take this medicine only on doctor's prescription
Consuming alcohol while you are under this medication is not recommended
Consult your doctor immediately if any over-dosage happens.
This drug may make you dizzy and drowsy so avoid any task that requires mental alertness, including driving and operating heavy machinery
Let your doctor know if you are suffering any health issues like liver problems or digestive system related problems
Pregnancy
This drug is not recommended for use in pregnant women unless necessary and the potential benefits outweigh the risks involved. Consult your doctor before using this medicine.
Breastfeeding
In breastfeeding women, it is not recommended for use unless absolutely necessary. Consult your doctor before taking this medication.
Side-effects of Chymoral Forte tablet
In addition to its intended benefits, Chymoral Forte may cause some unwanted side effects too. Consult your doctor immediately if any side effects are noticed. It is advised to consult your doctor if you suffer any adverse side effects.
Few side effects of this drug are like:
Nausea, Vomiting, Diarrhea
Bloating
Abdominal pain
Hypersensitivity reactions
Corneal edema (Eye inflammation)
Stomach pain
Loss of appetite
Chymoral Forte – Drug interactions
Inform your doctor about your current medication and health condition including all OTC medicine, Vitamin supplements, Herbal medicine, etc. It would help your doctor to prescribe accordingly to avoid any possible side effects. Chymoral Forte may interact with the following medicines and products:
Alcohol
Muscle relaxant medicine
Antidepressant medicine
Sedative medicine
Antiepileptic drugs
Anti-allergic drugs
Substitutes for Chymoral Forte
Below is the list of drugs, which have the same composition, strength, and form as Chymoral Forte, and hence can be used as its substitute:
Chymotech Tablet–Alpic Biotech Ltd
Chymutrip Tablet–Bombay Tablet Mfg Co Pvt Ltd
Chymutrip Tablet–Bombay Tablet Mfg Co Pvt Ltd
Chymtral Forte Tablet–Wockhardt Ltd
Chymokem Forte Tablet–Alkem Laboratories Ltd
Chymocip Tablet–Cipla Ltd
Flotrip-Forte Tablet–Mankind Pharma Ltd
K Trip Forte Tablet–FDC Ltd
Tripcy Tablet–Med Manor Organics Pvt Ltd
Sistal Forte Tablet–BestoChem Formulations India Ltd
Chymopil Forte Tablet–Psychotropics India Ltd
Chymodin Forte Tablet–Divine Lifecare Pvt Ltd
Chymolek Tablet–J B Chemicals and Pharmaceuticals Ltd
If for some reason an experienced doctor is not available around you, then you can contact us here.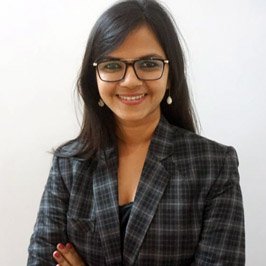 Dr. Srishti Tayal is Chief Radiologist at Radiodent – Dental and Maxillofacial Imaging. She has completed BDS and MDS with Gold Medal from JSS Medical College, Mysore. She is a passionate medical researcher and has published five research papers in various medical journals and received an award for the best scientific paper.
In addition to following her pursuits in dentistry, she is also an avid medical writer who believes in bridging the information gap among the common population with regards to modern medicine.
Reviews
0

out of

5

based on

0

reviews.
Overall rating: