Keeping teeth shiny and white is just one part of a dental care routine. Not only do we need to keep them looking good, but we also need to make sure they are healthy along with the gums and other parts of the mouth. It may sound like an odd fact, but the mouth is one of the most problematic areas of the body when it comes to bacteria and other health problems. We eat food regularly and, no matter how often and well we brush our teeth, there will always be food deposits that build up in hidden areas.
This can lead to teeth beginning to rot or plaque build-up, as well as other problems such as gum disease, and these are some of the reasons why cosmetic dentistry treatments are a popular option, especially if the teeth are discoloured or uneven. We're going to look at the many different treatments that come under the category of cosmetic dentistry and see how to find the best dentist for you.
Online Consultation with Top Doctors
The Most Popular Cosmetic Dentistry Treatments
There are many different treatments that you can undergo when it comes to the teeth and mouth, so let's go through some of the most common:
Teeth whitening is the most popular cosmetic dentistry procedure and is also one of the top cosmetic treatments in the USA overall. This simple routine is often requested by those whose teeth have become discoloured through one of many reasons – smoking is one and some prescription drugs may also have this effect – or who simply want brighter teeth. While not a permanent procedure it does last a number of months and can be repeated.
Porcelain veneers are another way of obtaining bright, white teeth and this process – which involves the application of a custom-made porcelain shell over the teeth – is used by those who, for various reasons, traditional teeth whitening will not work. It is more expensive than the above although at 10 to 15 years lasts a great deal longer.
Invisible braces are a clever and innovative addition to the world of cosmetic dentistry and are worn by people who need their teeth correcting but don't want the mess of wires and standard braces. Talk to a dentist to see if this route is an option for you as it is not suitable for all cases.
Porcelain crowns are used to cap teeth that have become damaged and are a very popular option. Not merely cosmetic, these also allow the patient to use teeth that are damaged once more. Crowns can also be coated in metal such as gold if the patient wishes and can afford it, and they can last as long as 15 years.
Implants are a recent innovation that allow for a metallic implant to be fitted in the gums and hold a false replacement tooth. Popular with people who have lost teeth and now have gaps this is fast becoming a very common procedure in cosmetic dentistry.
Those are five of the most commonly seen cosmetic dentistry procedures but by no means all, so it's worth looking in more detail about the alternative and additional procedures that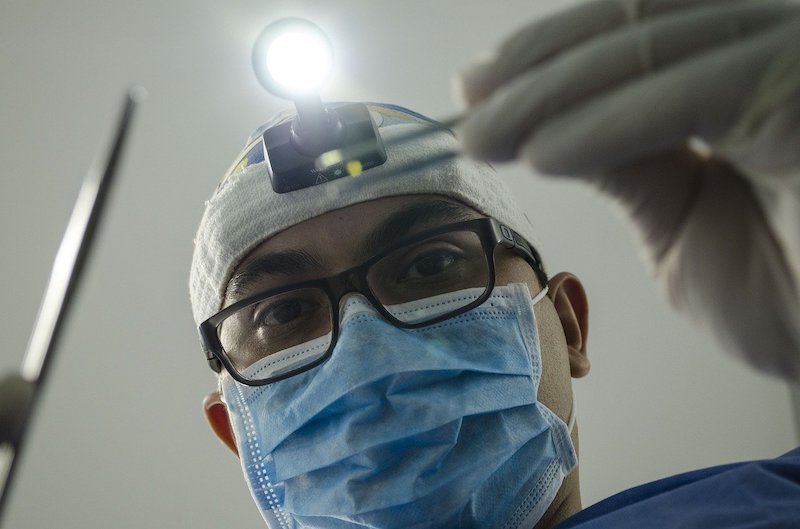 may apply to you. Now let's talk about finding the right dentist.
Find the Right Dentist
There is more to finding a dentist who can perform the cosmetic routines you are looking for than simply searching and choosing one. A search in your local area should indeed be the first step, but you need to consider many other factors than simply locality. Of course, having one near to you adds to the convenience, but you also want to ensure your dentist is someone you feel comfortable with and trust, and whom you get along with and understand.
This is why we recommend you ask around friends and family as well as colleagues in the workplace for recommendations. Having someone you know recommend a dentist adds peace of mind to your decision. Next, arrange to have an initial consultation at which you can chat to the dentist about the procedures you are interested in, make sure your dentist is fully qualified and get to know them and their clinic.
If you don't feel comfortable in the atmosphere – perhaps it is to busy and noisy for you – then it may not be for you, so don't be afraid to visit a choice of dentist surgeries and find the one you feel most at home in. When it comes to cosmetic dentistry you are looking for someone who is expert in the procedure you want to undertake, whether simple teeth whitening or something more complex, so we recommend you take your time and talk to a handful of local cosmetic dentists in your local area to be certain of finding the right one.
Reviews
0

out of

5

based on

0

reviews.
Overall rating: