Cheston Cold is used for treating allergy symptoms such as itching, sneezing, runny nose, stuffy nose and watery eyes. It is also effective in treating cold, fever, allergy swelling or itching that is caused by hives. Cheston cold is manufactured and distributed by CIPLA. It is available in oral tablets, suspension, and syrup forms. Histamine, a chemical, is responsible for allergic symptoms.
Composition of Cheston Cold
Cheston Cold Tablet is composed of the following active ingredients:
Online Consultation with Top Doctors
Consider reading about some similar medications:
How does Cheston Cold work?
Each component of the Cheston cold has different actions and improves the patient's condition by performing the following activities:
Cetirizine
It blocks a natural substance produced during an allergic process in the body called histamine.
Paracetamol
It is an analgesic and fever reducer. Basically, it raises the threshold level of pain and acts on that region of the brain which regulates the body temperature. This causes an increase in the blood flow throughout the skin, along with heat loss and sweating. Paracetamol is useful in the management of low to medium intensity pains and aches like a toothache, headache, menstrual pains, joint pains, flu, and cold.
Phenylephrine
It mainly helps in relieving the congestion in the nose by reducing the blood flow in the nose blood vessels. It causes the constriction of the blood vessels by stimulating the receptors on them.
Cheston Cold Tablet Uses
Cheston Cold Tablet is used for the treatment, control, prevention, & improvement of the following diseases, conditions, and symptoms:
Common cold
Running nose
Allergic rhinitis
Stuffy nose
Fever
Sneezing
Headache
Nasal congestion
Itching
Watery eyes
Skin allergies
Cheston cold side effects
Cheston cold is one of the most effective medicine to treat cold, fever, allergy and infection. However there is risk of side effects too. Consult your doctor in case you experience any of the below mentioned adverse effects:
Drowsiness
Dizziness
Headache
Blurred vision
Running Nose and Cough
Dry Mouth
Diarrhea
Upset stomach
Nausea or Vomiting
Difficulty in passing urine
Contraindications of Cheston Cold
Cheston cold should not be used if you have the following conditions:
Hypersensitivity to Cheston cold and its ingredients
Children below the age of six years
Allergic reactions
Lactation
Breastfeeding
Pregnancy
Cheston cold Dosage
Cheston cold is taken as directed by your doctor.
Precautions while taking Cheston cold
Don't take Cheston cold if you had or are having problems like:
Asthma
Emphysema
Lung disorders
Constipation
Respiratory depression and general depression
Heart-related problems
Avoid doing works or any type of physical activity which need your focused attention while on this medicine as it may cause drowsiness.
Is it safe to take Cheston cold if I am pregnant?
No, it is not safe if you are pregnant. Please consult your doctor to better understand this drug.
Is it safe to take Cheston cold if I am breastfeeding?
No, it is not safe if you are breastfeeding. Please consult your doctor to better understand this medicine.
Can Cheston clod be given to Children and Infants?
Yes, only after consulting your doctor the correct variant of this medicine can be given to children and infants.
Is Cheston clod tablet available as an OTC (over the counter) product?
Cheston Cold is a prescription drug and should be taken only when prescribed by your doctor.
Cheston Cold Tablet – Drug Interactions
The effects of Cheston Cold may change if other drugs or over the counter products are taken along with it. Inform your physician about all the medicines, vitamins, and herbal products you are using, so that your doctor can help you prevent or manage drug interactions. This medicine may interact with the following drugs and products:
High blood pressure medicines
Alcohol
Decongestants
Digoxin
Juxtapid mipomersen
Substitutes for Cheston Cold Tablet
Below is the list of medicines, which have the same composition, strength, and form as Cheston cold and hence can be used as its substitute:
Okacet Cold Tablet – Cipla Ltd
F 2M Cold – DMP-DM Pharma
If for some reason an experienced doctor is not available around you, then you can contact us here.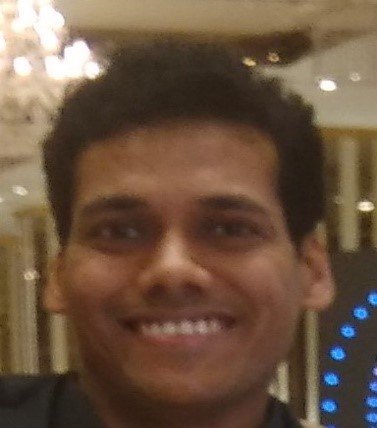 Mr. Rohit Jain is a Pharmaceutical techno-marketing trainer with more than 10 years of industrial experience. In his previous assignment, he was Senior Product Manager, heading the Product Management Team at an organization of repute. Mr. Jain is B. Pharma, MBA, PGDBM, LL.B. and is a Registered Patent Agent. He also has a Professional Diploma in Clinical Research and is also a certified Pharmacovigilance Professional. He was involved in delivering medico-marketing training to on-the-field marketing professionals as well as in-house business development professionals. Mr. Rohit Jain is a prolific medical content writer and had written more than 500 medical articles spreading over varied therapeutic areas. Mr. Jain has a keen interest in learning about the latest happenings of the pharmaceutical and medical industry.
Reviews
0

out of

5

based on

0

reviews.
Overall rating: