Table of contents
What is Cepodem?
Content and Composition of Cepodem
How Does Cepodem Work?
Cepodem Tablet Uses
Cepodem Side-Effects
Contraindications of Cepodem
Precautions While Using Cepodem
Cepodem Dosage
Cepodem Drug Interactions
Substitutes for Cepodem
What is Cepodem?
Cepodem 200mg Tablet is a broad-spectrum antibiotic, used for the treatment of various infections caused by bacteria.  Do not use the medicine in viral infections such as flu as this medicine is not effective in viral infections. Read on to know about working, side effects, precautions, and contraindications of Cepodem.
Read about some other similar medications
Content and Composition of Cepodem
---
Shop DonJoy Orthopedic Products on HealthClues
Are you Looking for a Knee Brace that is best in class. Check the options available at our Online Portal.
---
How Does Cepodem Work?
The Cepodem is an antibacterial drug. The Cepodem contain cefpodoxime as an active ingredient. Cepodem kills all bacteria by inhibiting the formation of the bacterial cell wall. The bacterial cell wall required for survives them. Cepodem binds with the penicillin-binding protein which results in inhibition of cell wall synthesis.
Cepodem Tablet Uses
Acute exacerbations of chronic bronchitis
Pneumonia
Sinusitis
Gonococcal Infection
Pharyngitis/Tonsillitis
Cepodem Side-Effects
Diarrhea
Change in taste
Decreased appetite
Abdominal pain
Decreased appetite
Acid or sour stomach
Blurred vision
Joint pain
Excessive gas in the stomach
Change in color/odor of vaginal discharge
Rash
Nausea
Vomiting
Diarrhea
Seizure
Jaundice
Contraindications of Cepodem
Ask your doctor before taking this medicine if you are suffering from
Allergic reaction
Kidney disease
Intestinal disease
Diarrhea
Precautions While Using Cepodem
Do not use this medication if you have any type of allergic reaction. Do not use other medicines, vitamins tablet and herbal therapy without any prescription. The other medication increases the risk of serious side effects in patients. For reduce the risk of side effects, follow the instruction given by your doctor and written on packing.
Alcohol: The interaction of this tablet with alcohol consumption is unknown. So, consult with your doctors before taking this tablet with alcohol consumption.
Pregnancy: USFDA has included Cepodem in pregnancy category B. Although the drug does not show any teratogenicity, you should give the drug when there is a clear establishment of need.
Breastfeeding:  Cefpodoxime passes into breast milk and may cause various undesirable effects on the infant. Consult your doctor before taking this drug if you are breastfeeding.
Drug-resistant: Do not take any medicine without any proof of bacterial infection. This may result in drug-resistance and cause side effects.
Use in pediatrics: As pediatric patients are not able to swallow the whole medications; the administration of this medication may result in serious consequences. You should opt for other dosage forms which suit best for your children.
Cepodem Dosage
The dosage of Cepodem is depending on some factors such as;
Previous history of allergy from antibiotics
A physical and medical condition of patients
Progression of disease
Take Cepodem strictly as prescribed by the doctor. It is advisable to take this drug along with the food to reduce side effects. Do not miss the dose as this may lead to a reduction in effective concentration in the blood to kill bacteria. This may promote bacterial resistance. If you miss the dose, take it as soon as possible. However, if the time of the next dose is very soon, skip the missed dose and take the next dose. Do not take double dose simultaneously as this may lead to overdose.
In the case of an overdose of medicine immediately tell your doctors.
Cepodem Drug Interactions
The drug will interact with some medicines, foods, and disease and change their effect on some patient. Following drugs and substances may interact with Cepodem.
Alcohol: the interaction of alcohol is still unknown
Esomeprazole
Entecavir
Cholera Vaccine
Aluminum Hydroxide/Magnesium Hydroxide
Cholera Vaccine
Ethinyl Estradiol
If you take this medicine just after a meal then absorption of medicine increased. If a doctor will prescribe this medicine after a meal then maintain enough time gaps to skip undesired effect.
Substitutes for Cepodem
Some drugs which have the same compositions and strength to Cepodem can be prescribed as alternative drugs:
Altipode 200mg Tablet
Zipod 200mg Tablet
Micropod 200 Mg Tablet
Zedocef 200mg Tablet
Prodoxime 200mg Tablet
If for some reason an experienced doctor is not available around you, then you can contact us here.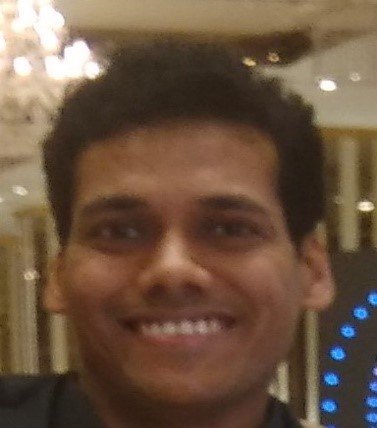 Mr. Rohit Jain is a Pharmaceutical techno-marketing trainer with more than 10 years of industrial experience. In his previous assignment, he was Senior Product Manager, heading the Product Management Team at an organization of repute. Mr. Jain is B. Pharma, MBA, PGDBM, LL.B. and is a Registered Patent Agent. He also has a Professional Diploma in Clinical Research and is also a certified Pharmacovigilance Professional. He was involved in delivering medico-marketing training to on-the-field marketing professionals as well as in-house business development professionals. Mr. Rohit Jain is a prolific medical content writer and had written more than 500 medical articles spreading over varied therapeutic areas. Mr. Jain has a keen interest in learning about the latest happenings of the pharmaceutical and medical industry.
Reviews
0

out of

5

based on

0

reviews.
Overall rating: