Table of Contents
What is Cellcept?
Constituents
Indications
How does Cellcept work?
How to Take Cellcept?
Common Dosage for Cellcept?
When to Avoid Cellcept?
Side-effects of Cellcept?
Effects on organs?
Reported Allergic Reactions?
Effect on menstrual cycle?
Drug Interactions To Be Careful About
Food interactions (if any)
Interactions with laboratory procedures
Shows Effects / Results In and how long does the effect stay:
Is Cellcept Addictive?
Can I have Cellcept with alcohol?
Can I have Cellcept When Pregnant?
Can I have Cellcept when feeding a baby?
Can I drive after taking Cellcept?
Effect of an overdose of Cellcept?
Effect of using expired Cellcept?
Effect of missing a dose of Cellcept?
Storage requirements
Expert comments
What is CELLCEPT?
A Basic introduction in brief
Cellcept is an immunosuppressive drug containing the active ingredient mycophenolate mofetil. Immunosuppressive drugs are those drugs that suppress the immune system to prevent the rejection of organ after organ transplantation.
Type of drug
Cellcept is a prescription drug. The drug should be dispensed only on the presentation of a valid prescription written by a Registered Medical Practitioner.
Use in brief
Cellcept is indicated in the prophylaxis of organ rejection in patients receiving allogeneic renal, cardiac or hepatic transplants. Cellcept should be used in combination with corticosteroids and cyclosporin.
Constituents
Cellcept is available in four different doses forms.
In tablet form, Cellcept contains 500 mg of mycophenolate mofetil, while Cellcept capsules contain 250 mg of mycophenolate mofetil. Powder for oral suspension of Cellcept when reconstituted contains 400mg/ml mycophenolate mofetil. Cellcept for intravenous infusion contains 500 mg mycophenolate mofetil as the hydrochloride salt.
Indications
Cellcept is an immunosuppressive drug. It is used in the prophylaxis of organ transplantation. Cellcept is prescribed along with cyclosporin and corticosteroids in the patients receiving allogeneic renal, cardiac or hepatic transplants.
How does CELLCEPT work?
Mycophenolate mofetil, when absorbed, gets converted into its active metabolite, mycophenolic acid (MPA) through hydrolysis. MPA is a potent, selective, and reversible inhibitor of guanosine nucleotide synthesis. This synthesis is required for the proliferation of lymphocytes. The cytostatic effect of Cellcept is seen on lymphocytes.
How to Take CELLCEPT?
Form of medicine
Cellcept is available in various dosage forms. This includes tablets, capsules, powder for oral suspension and lyophilized powder for intravenous infusion.
When to use
Cellcept is used during organ transplantation to prevent organ rejection by suppressing the immune system. Patients undergoing renal, heart and liver transplants are prescribed Cellcept along with cyclosporin and corticosteroids.
How to use
Although food has no impact on the AUC of active metabolite MPA but reduces its Cmax by 40%. Thus, it is recommended that Cellcept should be taken empty stomach. However, in patients with a stable renal transplant, the oral dosage form can be taken with food, if required.
Before administration, powder for oral suspension should be reconstituted with water. Do not mix any medications in the oral suspension of Cellcept.
Cellcept intravenous infusion should be prepared in two steps. First, the lyophilized powder is reconstituted with diluent (5% Dextrose injection). Second, the reconstituted solution is diluted with 5% Dextrose Injection for administration.
Common Dosage For CELLCEPT?
The dose would be decided by the doctor, based on the age of the patient and type of transplant. In case of renal transplant, the dose is 1 gm twice daily intravenously or orally while in patients with a heart transplant, the dose is 1.5 gm twice daily. In patients with a liver transplant, the dose is 1.5 gm twice daily in case the dose is administered orally and 1 gm twice daily when the dose is administered intravenously.
 When to Avoid CELLCEPT?
Cellcept should not be administered to those patients who are hypersensitive to mycophenolate mofetil, mycophenolic acid, the sodium salt of mycophenolate mofetil or any of the inactive ingredients of the product.
Side-effects of CELLCEPT
Although the side effects of Cellcept are almost common when given in renal, heart or liver transplants however the prevalence of these side effects may vary in the above conditions. Following are the side effects of Cellcept:
Fever
Headache
Infection
Sepsis
Ascites
Leucopenia
Abdominal discomfort and pain
Hypotension and hypertension
Dizziness
Anxiety
Effects of CELLCEPT on organs
Cellcept affects the organs and organ system in the following way:
Cardiovascular system:
Postural hypotension, Bradycardia, Congestive heart failure, Peripheral vascular disorder
Urinogenital system:
Kidney failure, Prostatic disorder, haematuria, Kidney tubular necrosis
Digestive:
Gastritis, Gastrointestinal hemorrhage, dysphagia, Stomatitis
Endocrine System:
Diabetes mellitus, parathyroid disorder, hypothyroidism
Nervous system:
Depression, paraesthesia, hallucinations, vertigo
Musculoskeletal system:
Myalgia, Osteoporosis, Joint disorder
Reported Allergic Reactions
Patients who are hypersensitive with Cellcept may develop allergic reactions. This may lead to rashes, skin hypertrophy, skin ulcer, and pruritis.
Effect of CELLCEPT on the menstrual cycle
Credible information related to the effect of Cellcept is not available. The patient may consult with a doctor for further information.
Drug Interactions to Be Careful About
Cellcept may interact with various drugs. It is advised that the patient should share the details of the current medications with the doctors so that measures can be developed to prevent interactions. Cellcept may interact with the following drugs:
Acyclovir
Antacids with Magnesium and Aluminum Hydroxides
Proton Pump Inhibitors such as pantoprazole
Cyclosporine
Ganciclovir
Cholestyramine
Sevelamer carbonate
Ethinylestradiol and levonorgestrel
Norfloxacin and Metronidazole
Ciprofloxacin and Amoxiclav
Rifampin
Trimethoprim and Sulfamethoxazole
Food interactions
Food containing a high quantity of calcium, magnesium, and iron should not be taken within 2 hours of taking Cellcept. In general, food does not reduce the AUC of MPA but reduces the Cmax by 40%.
Interactions with laboratory procedures
Cellcept may interact with liver function tests, and may also give false results while testing the level of calcium, sodium, phosphate, and chlorine. It also leads to an increased level of lactic dehydrogenase and hypoglycemia.
Shows Effects / Results In and how long does the effect stay:
Mean half-life of Cellcept after oral administration is 17.9 hours after oral administration and 16.6 hours following intravenous administration.
Is CELLCEPT Addictive?
Cellcept does not have any addictive property.
Can I have CELLCEPT with alcohol?
Cellcept harms liver health and drinking alcohol may increase the severity of liver effects. Ask your doctor before drinking alcohol while on Cellcept.
Can I have CELLCEPT When Pregnant?
Cellcept should be used during pregnancy because of its risk of pregnancy loss and congenital malformations.
Can I have CELLCEPT when feeding a baby?
Although there is no information if Cellcept is excreted in breast milk, it is advised to avoid breastfeeding while on Cellcept.
Can I drive after taking CELLCEPT?
Drive only when you feel comfortable for safe driving while on Cellcept.
Effect of an overdose of CELLCEPT
The effects of overdosage include vomiting, diarrhea, nausea, and neutropenia. Mycophenolic acid cannot be removed through hemodialysis however, in case of a high level of MPA, a small amount of MPA can be removed through bile sequestrants such as cholestyramine.
Effect of using expired CELLCEPT
As with other medications, do not take the expired Cellcept. Further, do not take the reconstituted oral suspension after the recommended period for storing. Taking expired Cellcept may lead to the dose with a low therapeutic level and also increases the risk of side effects.
Effect of missing a dose of CELLCEPT
In case of the missed dose, take it as soon as you remember. If it is the time for the next dose, skip the missed dose and take the scheduled dose. Do not take a double dose to make up the missed dose. In case you have any concern regarding the missed dose, consult with your doctor.
Storage requirements
Store tablet, capsule, powder for suspension and lyophilized powder for intravenous infusion at 25° C. Keep all the medicines away from children.
Reconstituted suspension for oral administration should be stored between 15° to 30°C for a period of a maximum of 60 days. The suspension should be discarded after that. The solution for intravenous infusion should be used within 4 hours after preparation.
If for some reason an experienced doctor is not available around you, then you can contact us here.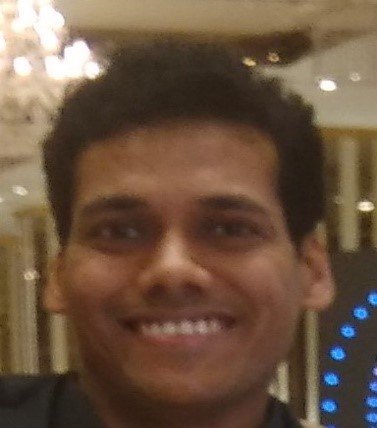 Mr. Rohit Jain is a Pharmaceutical techno-marketing trainer with more than 10 years of industrial experience. In his previous assignment, he was Senior Product Manager, heading the Product Management Team at an organization of repute. Mr. Jain is B. Pharma, MBA, PGDBM, LL.B. and is a Registered Patent Agent. He also has a Professional Diploma in Clinical Research and is also a certified Pharmacovigilance Professional. He was involved in delivering medico-marketing training to on-the-field marketing professionals as well as in-house business development professionals. Mr. Rohit Jain is a prolific medical content writer and had written more than 500 medical articles spreading over varied therapeutic areas. Mr. Jain has a keen interest in learning about the latest happenings of the pharmaceutical and medical industry.
Reviews
0

out of

5

based on

0

reviews.
Overall rating: