Calcium Sandoz is a supplementary medicine of calcium used to address the calcium deficiency in our body. Read on to know about working, side effects, precautions, and contraindications of Calcium Sandoz.
Overview of Calcium Sandoz
Calcium is an essential mineral needed for many purposes in the body, including the formation of strong bones and teeth. Calcium Sandoz is a medicine which contains active ingredients calcium and calcium carbonate. It is available in the form of syrup, and tablet. Demand for calcium increases in post-menopausal phase. To avoid calcium deficiency, patients are advised to incorporate calcium-rich food in their diet such as spinach, milk, and nuts. However, if the calcium requirements are not fulfilled through diet, calcium supplementation is recommended. It is manufactured by Novartis India Ltd.
Active Ingredients
It is composed of calcium lactate-gluconate and calcium carbonate as active ingredients.
Calcium Sandoz uses and benefits
Calcium Supplements in the diet requirements are higher than normal, in Childhood, pregnancy, breastfeeding or in old age.
Treatment of calcium deficiency
Treating low blood calcium levels in newborn babies (Hypocalcaemia)
Adjunct in the treatment of rickets
Cardiac arrest
Blood coagulation
Muscle cramping
---
Shop DonJoy Orthopedic Products on HealthClues
Are you Looking for a Knee Brace that is best in class. Check the options available at our Online Portal.
---
Mechanism of action of Calcium Sandoz:
Calcium Sandoz works as a dietary supplement to provide enough calcium. It also regulates the release and storage of neurotransmitters and hormones.
Calcium Sandoz Dosage
Calcium Sandoz should be taken as exactly prescribed by your doctor. The prescribed dose dosage form, frequency, and duration depend on your condition. It is advised to take this medicine with food or immediately after food. The effect of the calcium Sandoz starts in 5 to 10 minutes after its intake. Do not take this drug in larger or smaller quantities for longer than recommended. Contact your doctor if no visible improvements in symptoms after its usage. It is easily available
Missed Dose
If you have missed a dose, take it as soon as you remember. If it is almost time for the next dose, then skip the previous dose.
Overdose
If you took an excess dose of Calcium Sandoz, consult your doctor immediately. Overdose symptoms may include dry mouth, shaking, chest pain, and increased heart rate.
The possible side effects of calcium Sandoz
As with other medications, Calcium Sandoz also has some side effects. Side effects of Calcium Sandoz include:
Constipation
Diarrhea
Pain in the stomach and abdominal area.
(Flatulence) Excess gas in the stomach and intestines.
Nausea
Indigestion
For more details please read the information provided with the medicine, or consult your doctor.
Calcium Sandoz – precautions and how to use
Inform your doctor, before you take calcium Sandoz, about your current list of medications, over the counter products (e.g. vitamins, herbal supplements, etc.), allergies, present and past health status, pregnancy, and upcoming surgeries.
Some of the health conditions can make susceptible to the side-effects of the drug.
Take this medicine as exactly prescribed by your physician or follow the direction printed on the product insert.
Do not take this medicine after the expiry date stated on the package.
Medicine should be stored away from the reach of children.
Calcium Sandoz can be stored at room temperature and avoid direct exposure to sunlight or heat.
Important points to be considered before prescribing this medication:
Antibiotics should be taken at least 2 hours before or four to six hours after taking this medicine. Ask your pharmacist for further details
There are no harmful effects if it is taken by breastfeeding mothers
It is also recommended safe to use in pregnant mothers. Not all mothers need to take calcium supplements because sometimes enough nutrients are supplied from daily diet
Calcium levels should be monitored if you are taking calcium supplements
Care should be taken in prescribing the patients having People a history of kidney stones, kidney failure, sarcoidosis, people with osteoporosis, suffering diabetes, and history of hypercalcemia and hypercalciuria. And
Contraindications of calcium Sandoz
People with high calcium levels in their blood (Hypercalcemia)
People with very high levels of calcium in their urine (Hypercalciuria)
Kidney stones
Severely decreased kidney function that is not treated by kidney dialysis
Allergic to calcium supplements
Overactivity of parathyroid glands ( hyperparathyroidism )
Vitamin D poisoning
Calcium Sandoz interactions with other medicines
The effects of calcium Sandoz may change if other drugs or over the counter products are taken along with calcium Sandoz. This may increase the chances of side effects or might cause the drug not to work properly. The drugs which interact with Calcium Sandoz include:
Zinc
Eltrombopag
Digoxin or other cardiac glycosides
Bisphosphonates e.g., etidronate
Iron supplements such as ferrous sulphate.
Levothyroxine
Sodium fluoride
Strontium ranelate
Thiazide diuretics such as bendroflumethiazide
Calcium salts also reduce the absorption of the following medicines:
Tetracycline antibiotics (e.g., tetracycline, minocycline, doxycycline, etc.)
Quinolone antibiotics (e.g., ciprofloxacin, norfloxacin, nalidixic acid, etc.)
Alternatives to calcium Sandoz
The following medicines are the supplements that contain different salts of calcium as the active ingredients which include:
Adcal
Cacit
Calcichew
Calcichew forte
Calcium 500
If for some reason an experienced doctor is not available around you, then you can contact us here.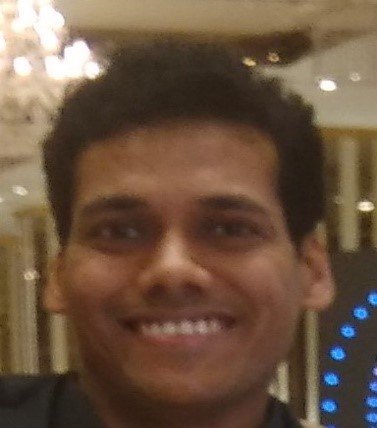 Mr. Rohit Jain is a Pharmaceutical techno-marketing trainer with more than 10 years of industrial experience. In his previous assignment, he was Senior Product Manager, heading the Product Management Team at an organization of repute. Mr. Jain is B. Pharma, MBA, PGDBM, LL.B. and is a Registered Patent Agent. He also has a Professional Diploma in Clinical Research and is also a certified Pharmacovigilance Professional. He was involved in delivering medico-marketing training to on-the-field marketing professionals as well as in-house business development professionals. Mr. Rohit Jain is a prolific medical content writer and had written more than 500 medical articles spreading over varied therapeutic areas. Mr. Jain has a keen interest in learning about the latest happenings of the pharmaceutical and medical industry.
Reviews
0

out of

5

based on

0

reviews.
Overall rating: