Bromhexine is a mucolytic drug and belongs to an over the counter medication that supports the body's mechanism for clearing mucus from the respiratory tract. It is used especially to treat the respiratory disorders associated with viscid or excessive mucus. Get to know how Bromhexine works, its side effects and precautions.
Read about similar medications
It also has antioxidant properties. Bromhexine is a synthetic derivative of the herbal active ingredient vasicine. It belongs to a group of medication called Mucolytics. Bromhexine is manufactured by Densa Pharma.
Composition of Bromhexine
Bromhexine consists of Bromhexine HCl as an active ingredient. The drug is a Benzylamine derivative of-
2 amino-3,5-dibromo-N-cyclohexyl N- Methylbenzylamine hydrochloride
The other alkaloids taken from the plant of adhatodavasica
Mechanism of action of Bromhexine
Bromhexine increases sputum volume and decreases the thickened bronchial secretions in chronic bronchitis patient, when it is administered orally.
It stimulates the activity of ciliated epithelium. Bromhexine also increases lysosomal activity, hence the improvement of pulmonary function in bronchitis patients.
Indication and benefits of Bromhexine
It is prescribed for the following list of treatment, control, prevention of the diseases, symptoms, and conditions:
Chest congestion and cough
Acute and chronic Broncho pulmonary disease
Breathing difficulty
Sinusitis
Dosage of Bromhexine
Bromhexine dosage depends on your age, your health condition, severity of the disease and other medications that you are currently taking.
The drug is available in tablet and liquid form. The tablets are usually taken 3 times per day, along with plenty of fluids and after meals. The syrup can be given 2 to 4 times per day.
Side effects of Bromhexine
Some side effects may be seen by active ingredients of Bromhexine. Below listed side effects may be possible, but may not necessarily occur. Following side effects are rare but life-threatening. Please visit your doctor if you observe any of the following side effects.
The following are the side effects of Bromhexine
Nausea
Skin rash
Vomiting
Diarrhea
Pain in the upper part of stomach
Dizziness and headache
Nocturnal enuresis
Bromhexine – Precautions and How to use
Inform your doctor, before you use Bromhexine, about your current list of medications, over the counter products (e.g. vitamins, herbal supplements, etc.), allergies, present and past health status, pregnancy, upcoming surgeries.
Some of the health condition can make the body more susceptible to the side-effects of the drug
Take as exactly prescribed by your doctor or follow the direction printed on the product insert.
Dosage always depends upon your condition.
Do not take this medicine after the expiry date stated on the medicine.
Store the medicine away from reach of children.
Use the full course of treatment.
Bromexine can be stored at room temperature. Avoid direct exposure to heat and sunlight.
Visit or consult immediately with the doctor while taking the drug if your condition persists or worsens.
Important conselling points are
Patient should be notified of an increase in the flow of secretions.
If the symptoms do not subside until 14 days of usage, please consult your doctor.
The drug should be taken under medical supervision.
The effect of the drug may be reduced in patients with severe hepatic or renal impairment.
Caution should be taken if advised to asthmatic patients.
Missed Dose
A missed dose should be taken as soon as you remember. If it is near time for next dose, you can skip the previous dose but never take a double dose.
Overdose
If you have taken extra dose of Bromhexine visit or consult your doctor immediately. In case of overdose, supportive and symptomatic treatment should be provided.
Bromhexine contraindications
Hypersensitivity to Bromhexine drug is a contraindication. Bromhexine drug is also contraindicated if you have the following symptoms or conditions:
Impaired kidney function
Allergic reactions
Liver disease
Hypersensitivity
Bromhexine Drug interactions
If you take the other medications or over the counter products at the same time, the effect of Bromhexine drug may change. It can increase chances of side effects or make your drug work improperly. Inform your doctor about your complete health history so that it becomes easier to manage or prevent drug interactions.
The drug interactions of Bromhexine are:
Nutritional supplements
Herbal products
Substitutes of Bromhexine
Bisolvon
Bisolpent
Solvex
Bisolex
Brufentol
Mucolyte
Ambroxol
If for some reason an experienced doctor is not available around you, then you can contact us here.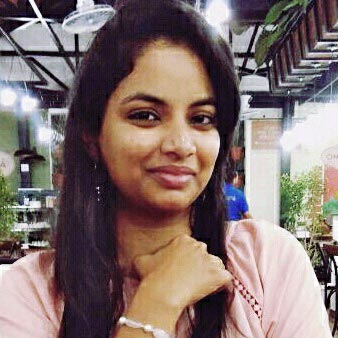 Dr. Shikha Khare is a mentor at MDS CONQUER – A premier institute for NEET MDS aspirants. She has completed her Masters in Dental Surgery from JSS Dental College, Mysore with distinction. She has several publications to her credit and has been awarded for the best original research paper presentation by Indian Academy of Oral Medicine and Radiology.
She is a passionate writer and a keen reader, determined to promote health awareness among the masses.
Reviews
0

out of

5

based on

0

reviews.
Overall rating: