Bevon CD Soft Gelatin Capsule is an antioxidant capsule which is used to control blood sugar level. Bevon CD Soft Gelatin Capsule is also used to reduce the risk of heart disease. The capsule is also used to manage dyslipidemia by increasing the level of good cholesterol and reducing the level of bad cholesterol along with main therapy. Read on to know about working, side effects, precautions, and contraindications of Bevon CD soft gelatin capsules.
Read about diabetic medications
Composition and Ingredients of Bevon
Alpha-lipoic acid NF –   50mg
30% oily suspension –   10mg
Docosahexaenoic acid  –   30mg
Lycopene (10mg) – 25mg
Chromium –   200mcg
Manganese –   5mg
Eicosapentaenoic acid –   45mg
Selenium –   150mcg
Zinc sulfate –     5mg
Copper –    1mg
How Does It Work?
Alpha-lipoic acid helps to prevent cell damage and restore the level of vitamins such as vitamin E and vitamin C. It also enhances the function of neurons which may get damaged due to diabetes.
Docosahexaenoic acid is essential in pregnancy because it can increase the growth and development of the brain in infants.
Lycopene is a type of major carotenoid in human blood. Lycopene protects lipid, protein, and DNA against oxidative damage.
Chromium is required for the breakdown of carbohydrates and fats. It is an important supplement for the proper function of the brain and body.
Manganese is a type of trace mineral. Manganese activates the enzyme and converts fat and protein in energy. It is also required for bone formation.
Selenium is a type of trace metal that is required in a small amount for the body. Selenium metal plays a key role in the formation of antioxidants.
Zinc sulfate is a naturally occurring mineral that is important for the development and growth of healthy tissues.
Copper is an important nutrient for the body. Copper maintains the health of bones, nerves, blood vessels and also improves immune function.
Uses of Bevon
Prevent vitamin deficiency
Maintain healthy digestive systems
Diabetic nephropathy
Diabetic retinopathy
Alcoholic neuropathy
Cardiovascular disease
Bevon- Side Effects
Abdominal pain
Nausea
Vomiting
Diarrhea
Dizziness
Skin rashes
Itching
Bevon CD Capsule Contraindications
If you have the following health issues then stop the intake of Bevon CD Capsule:
Hypersensitivity to any of the ingredient of Bevon CD capsule.
Liver disorders
Precautions of Bevon
Do not use this product without consultation with doctors. Taking without consultation may lead to side effects. Tell your doctor if you are taking any other products such as vitamins, other medicines, and herbal product. With the proper information, your doctor will tell about the timing of dosage for various medications to prevent any interaction or side effects.
To reduce the risk of adverse effect follow the instruction given by a doctor about this product and also follows the instruction given on product container or packaging.
Pregnancy: Although the ingredients of Bevon CD capsules are not known to harm the fetus, as with all the other medications given in pregnancy, you should consult your doctor before taking this medicine during pregnancy.
Breastfeeding: Ingredients of Bevon CD capsules may pass on to the fetus through milk, however, the quantity would be less. Although there is no report of adverse effect on the baby while taking Bevon CD capsules during breastfeeding, consult with your doctor before taking this medicine.
Patient with liver disorder should not take this formulation. This formulation should be taken with guidance and as prescribed by the healthcare professional.
Drug Interaction of Bevon
Interacting with other medications may change the therapeutic property of Bevon CD capsules. Various medicine may interact with Bevon CD Capsule and modify their effects. These drugs include:
Levothyroxine
Liothyronine
Chloramphenicol
Methyldopa
Dosage of Bevon
Take 1 capsule with water daily after a meal or as directed by a healthcare professional.
If for some reason an experienced doctor is not available around you, then you can contact us here.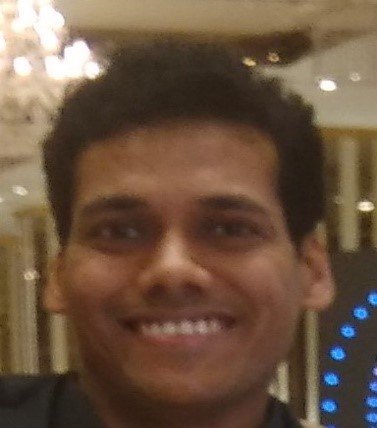 Mr. Rohit Jain is a Pharmaceutical techno-marketing trainer with more than 10 years of industrial experience. In his previous assignment, he was Senior Product Manager, heading the Product Management Team at an organization of repute. Mr. Jain is B. Pharma, MBA, PGDBM, LL.B. and is a Registered Patent Agent. He also has a Professional Diploma in Clinical Research and is also a certified Pharmacovigilance Professional. He was involved in delivering medico-marketing training to on-the-field marketing professionals as well as in-house business development professionals. Mr. Rohit Jain is a prolific medical content writer and had written more than 500 medical articles spreading over varied therapeutic areas. Mr. Jain has a keen interest in learning about the latest happenings of the pharmaceutical and medical industry.
Reviews
0

out of

5

based on

0

reviews.
Overall rating: