Table of Contents
What is Bevacizumab?
Constituents
Indications
How does Bevacizumab work?
How to Take Bevacizumab?
Common Dosage for Bevacizumab?
When to Avoid Bevacizumab?
Side-effects of Bevacizumab?
Effects on organs?
Reported Allergic Reactions?
Effect on menstrual cycle?
Drug Interactions To Be Careful About
Food interactions (if any)
Interactions with laboratory procedures
Shows Effects / Results In and how long does the effect stay:
Is Bevacizumab Addictive?
Can I have Bevacizumab with alcohol?
Can I have Bevacizumab When Pregnant?
Can I have Bevacizumab when feeding a baby?
Can I drive after taking Bevacizumab?
Effect of overdose of Bevacizumab?
Effect of using expired Bevacizumab?
Effect of missing a dose of Bevacizumab?
Storage requirements
Expert comments
What is BEVACIZUMAB?
A Basic introduction in brief
Bevacizumab is the drug of class monoclonal antibodies and is a recombinant humanized monoclonal antibody. The drug is used to treat cancer and also indicated in the treatment of macular degeneration. The drug is available in injectable form. It inhibits the process of angiogenesis. It is included in the WHO's Essential List of Medications. Bevacizumab is the first drug available in the United States that functions as an angiogenesis inhibitor.
Read about some other similar cancer medications
Type of drug
The drug is available in India on prescription. Bevacizumab should be sold in India on the presentation of a valid prescription prescribed by a Registered Medical Practitioner.
Use in brief
Bevacizumab is used in the treatment of various cancers such as Metastatic Colorectal cancer, lung cancer, renal cancer, cervical cancer, and ovarian cancer. Bevacizumab is also used in the management of macular degeneration.
Constituents
Bevacizumab is available in injectable form. Bevacizumab injection is available in Single-dose vial containing 100 mg and 400 mg of Bevacizumab. The other excipients available in the international brand includes α-α trehalose dihydrate, sodium phosphate, polysorbate and water for injection.
Indications
Bevacizumab is indicated in the following conditions:
Prescribed to treat metastatic colorectal cancer in combination with intravenous 5-fluorouracil-based chemotherapy.
It is indicated as a first-line treatment in recurrent or metastatic, locally advanced lung cancer in combination with carboplatin and paclitaxel.
In adults, Bevacizumab is used in the treatment of recurrent glioblastoma.
In metastatic renal cell carcinoma, bevacizumab is used in combination with interferon-alpha.
In metastatic, recurrent or persistent cervical cancer, Bevacizumab is used in combination with paclitaxel and topotecan or paclitaxel and cisplatin.
It is used in the management of fallopian tube cancer, epithelial ovarian cancer, and peritoneal cancer along with other chemotherapeutic drugs.
It is also used in managing age-related macular degeneration.
How does BEVACIZUMAB work?
Bevacizumab is a drug of monoclonal antibody class. Vascular endothelial growth factor A is a growth factor that causes angiogenesis in cancer. The surface of endothelial cells possesses Flt-1 and KDR, which are the receptors of VEGF-A. When VGF-A binds to its receptors, the process of angiogenesis gets started. Bevacizumab binds with the VEGF-A and prevents its interaction with its receptor leading to inhibition of angiogenesis.
How to Take BEVACIZUMAB?
Form of medicine
Bevacizumab is available in 100 mg and 400 mg injection in single-dose vials.
When to use
Bevacizumab is used in treating various cancerous conditions such as lung cancer, colorectal cancer, ovarian cancer, peritoneal cancer, and cervical cancer. The drug is also used in treating age-related macular degeneration.
How to use
Bevacizumab is given as a slow intravenous infusion. The first infusion should be given over 90 minutes. If the first infusion is adequately tolerated by the patient, the next infusion should be given over 60 minutes. If the infusion given over 60 minutes is tolerated then all the subsequent infusion should be given over 30 minutes. Depending upon the type of cancer to be managed, the dose maybe once every 2 or 3 weeks.
Common Dosage For BEVACIZUMAB?
The doctor will decide the dose based on the severity of disease and the combination of Bevacizumab with other drugs. The intravenous infusion is given once every 2 or 3 weeks depending upon cancer.
When to Avoid BEVACIZUMAB?
Bevacizumab should be contraindicated in patients who are hypersensitive to this drug. Further, the drug is contraindicated in patients who have major surgery, any unhealed wound, GI perforation, uncontrolled hypertension, severe hemorrhage and thromboembolism, and recent hemoptysis. Further, the drug should be used with caution in patients with proteinuria, congestive heart failure, age greater than 65 years, and current or past use of anthracycline.
Side-effects of BEVACIZUMAB?
Following are the side effects of Bevacizumab:
Hemorrhage
Surgical wound healing complications
GI perforations
Hypertension
Reversible encephalopathy
Renal injury
Proteinuria
Arterial and Venous Thromboembolic events
Congestive heart failure
Ovarian Failure
Injuries related to the infusion procedure
Effects on organs?
Bevacizumab affects the organs and organ system in the following manner:
Gastrointestinal System: Stomatitis, Abdominal Pain, Diarrhea
Musculoskeletal and connective tissue: Myalgia, Back pain, Muscular weakness
Respiratory: Cough, Dyspnea, Allergic rhinitis
Nervous system: Dizziness and Headache
Cardiovascular system: Hypertension, Congestive Heart Failure
Renal disease: Proteinuria, Increased level of creatinine
Reported Allergic Reactions
Allergic reactions may occur in patients who are hypersensitive to Bevacizumab. The allergic reactions may lead to dry skin, and skin rashes.
Effect of Bevacizumab on the menstrual cycle
Bevacizumab may impair fertility. The drug causes a dose-related reduction in the number of menstrual cycles and reduced ovarian and uterine weights.
Drug Interactions to Be Careful About
Some drugs may interact with Bevacizumab. The patient should inform the doctor about the current medications to minimize drug interaction. Interaction with other drugs may reduce the efficacy of Bevacizumab and may also increase its side effects. Drugs that may interact with Bevacizumab include abatacept, warfarin, zoledronic acid, zidovudine, tretinoin, and tranilast.
Food interactions
No credible information related to the food interaction of Bevacizumab is available. The patient should consult with the healthcare provider regarding which food to avoid during the treatment period.
Interactions with laboratory procedures
Bevacizumab may interact with liver function tests and may also lead to thrombocytopenia.
Shows Effects / Results In and how long does the effect stay
The predicted time to reach 90% of the steady-state concentration after intravenous infusion every one, two or three weeks is 84 days. The estimated half-life of Bevacizumab is 20 days.
Is BEVACIZUMAB Addictive?
Bevacizumab does not exhibit addictive properties.
Can I have BEVACIZUMAB with alcohol?
Although no studies are available to conclude the effect of alcohol while on Bevacizumab, the patient should consult with a doctor before drinking alcohol during treatment.
Can I have BEVACIZUMAB When Pregnant?
Bevacizumab should not be given during pregnancy as it may have the potential to cause congenital malformations.
Can I have BEVACIZUMAB when feeding a baby?
Breastfeeding should be avoided while on Bevacizumab as it may cause side effects in infants.
Can I drive after taking BEVACIZUMAB?
Bevacizumab may cause muscle pain and muscle weakness which may reduce your ability to take actions in emergency condition while driving or while working on machines. Drive only when you feel confident for safe driving.
Effect of an overdose of BEVACIZUMAB
As the drug is administered in a hospital setting, it is unlikely that there is an overdosage of Bevacizumab. In case there is an overdosage, the doctor may provide symptomatic treatment.
Effect of using expired BEVACIZUMAB?
Discard the expired vial of Bevacizumab. Using expired drug may lead to serious side effects and the patient may have a subtherapeutic level of this drug.
Effect of missing a dose of BEVACIZUMAB?
Do not miss any dosage of bevacizumab and visit the doctor's clinic on a scheduled date for drug infusion. If you miss any appointment call your doctor for further instructions.
Storage requirements
The injection of Bevacizumab should be stored at a temperature between 2°C to 8°C. Do not refrigerate. Keep the medications out of reach of children.
If for some reason an experienced doctor is not available around you, then you can contact us here.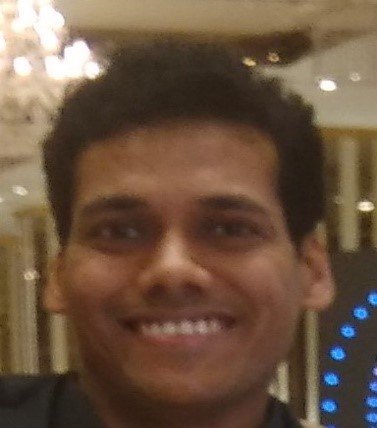 Mr. Rohit Jain is a Pharmaceutical techno-marketing trainer with more than 10 years of industrial experience. In his previous assignment, he was Senior Product Manager, heading the Product Management Team at an organization of repute. Mr. Jain is B. Pharma, MBA, PGDBM, LL.B. and is a Registered Patent Agent. He also has a Professional Diploma in Clinical Research and is also a certified Pharmacovigilance Professional. He was involved in delivering medico-marketing training to on-the-field marketing professionals as well as in-house business development professionals. Mr. Rohit Jain is a prolific medical content writer and had written more than 500 medical articles spreading over varied therapeutic areas. Mr. Jain has a keen interest in learning about the latest happenings of the pharmaceutical and medical industry.
Reviews
0

out of

5

based on

0

reviews.
Overall rating: