Benfomet plus tablet is used in treating diabetic and alcoholic neuropathy, severe muscle tightness, loss of sensation, eye diseases, leg pain and nerve damage. Get to know how Benfomet plus works, its side effects, precautions, and contraindications where Benfomet plus is not suggested.
Read in Hindi: Benfomet Plus in Hindi
Overview
---
Benfomet plus tablet is a combination of Benfotiamine, Mecobalamin, alpha-lipoic acid, and pyridoxine, which are used in treating above mentioned conditions and symptoms. Benfomet plus is also advised for adjunct therapy in severe muscle tightness, loss of sensation, Inadequate dietary intake, eye diseases, leg pain, nerve damage, low hemoglobin, and other conditions and symptoms. The tablet is manufactured by sun pharmaceuticals Pvt. Ltd India.
Composition of Benfomet Plus Tablet
Benfomet plus composed of following active ingredients:
Benfotiamine-100mg
Alpha Lipoic acid-100mg
Mecobalamin-0.5mg
Pyridoxine hydrochloride-50mg
Benfomet Plus Tablet Mechanism of Action
It improves patient condition by performing following actions:
It helps to increase the production of red blood cells by the bone marrow.
It acts as a co-enzyme in the metabolism of proteins, carbohydrate, and fat.
It increases the intracellular thiamine levels.
It chelates iron by inducing an oxidative stress response.
Uses and Benefits of Benfomet Plus Tablet
Benfomet plus tablet is used for the treatment, control, and prevention of following list of diseases, symptoms and conditions:
Alcoholic neuropathy
Adjunct therapy in severe muscle tightness
Loss of sensation (nerve damage)
Inadequate dietary intake
Eye diseases
Leg pain
Nerve damage
Low hemoglobin
Decrease in muscle mass
Pain in extremities
Thiamine deficiency
Cardiovascular disease
Burning mouth syndrome
Drug-induced deficiency
Side Effects of Benfomet Plus Tablet
The following side effects are possible with Benfomet plus, but do not always occur. Some of these side-effects are rare but life-threatening. Please visit your doctor if you observe any of the following side effects.
The following are the side effects of Benfomet plus Tablet
Nausea
Vomiting
Diarrhea
Eczema (inflamed, patchy, red skin)
Vertigo
Skin rashes
Itching
Allergic reactions
Benfomet Plus Precautions
Inform your doctor about your current list of medications, over the counter products (e.g. vitamins, herbal supplements, etc.), allergies, present, and past health status, pregnancy, upcoming surgeries, etc before you start taking Benfomet plus tablet,
Take exactly as prescribed by your doctor or follow the direction printed on the product insert.
Dosage always depends upon your condition. Take the full course of treatment.
Do not take this medicine after the expiry date stated on the tablet.
Medicine should be stored away from the reach of children.
The medicine can be stored at room temperature and avoid direct exposure to heat and sunlight.
Visit or consult immediately with the doctor while taking the drug if your condition persists or worsens.
Before prescribing important counseling points are as follows
Consume this tablet on an empty stomach about an hour before or 2 hours after food intake
Do not take this medicine for the treatment of diabetes and for its complications.
Avoid this medicine or use it under medical supervision in:

Pregnancy and breastfeeding
Stomach ulcer with active bleeding
History of liver disease
Crohn's disease or ulcerative colitis
Bleeding or blood clotting disorder
Benfomet Plus Missed Dose
Missed dose should be taken as soon as you remember. If it is near time for next dose, you can skip the previous dose and do not take double dose.
Benfomet Plus Overdose
If you have taken Benfomet plus tablet extra dose visit or consult your doctor immediately. The symptom of overdose includes nausea, vomiting, headache, dizziness, shaking, chest pain, convulsions, and palpitations.
Benfomet Plus Tablet – Contraindications
Hypersensitivity to Benfomet plus tablet is a contraindication. Benfomet plus tablet is contraindicated if you have the following symptoms or conditions:
Allergic reactions
Heart disease
Low blood sugar levels
Thyroid disorder
History of stomach ulcer
Liver disease
Hypersensitivity
Kidney disease
Asthma or any breathing disorder
Benfomet Plus Tablet – Drug Interactions
The action of Benfomet plus tablet may change if other medications or over the counter products are taken at same time. This may increase the chances of adverse effects associated with the drug or may affect the potency of the drug. Inform your doctor about your entire health history, so that it is easy for the doctor to manage or prevent drug interactions. The drugs which interact with Benfomet plus tablet are:
Cimetidine
Famotidine
Chloramphenicol
Oral contraceptives
Read More: Oral Contraceptive Pills – Femilon Tablet
Colchicine
Lansoprazole
Levodopa
Liotrix
Loop diuretics
Potassium supplements
If for some reason an experienced doctor is not available around you, then you can contact us here.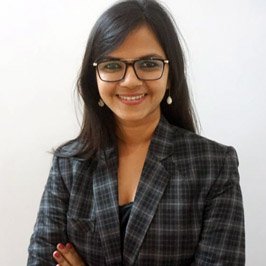 Dr. Srishti Tayal is Chief Radiologist at Radiodent – Dental and Maxillofacial Imaging. She has completed BDS and MDS with Gold Medal from JSS Medical College, Mysore. She is a passionate medical researcher and has published five research papers in various medical journals and received an award for the best scientific paper.
In addition to following her pursuits in dentistry, she is also an avid medical writer who believes in bridging the information gap among the common population with regards to modern medicine.
Reviews
5

out of

5

based on

3

reviews.
Overall rating:
★★★★★
"
I washall taking benfoment plus while leaving breakfast
"
★★★★★
"
It's usefulness,particularly in Diabetic neuropathy and polyneuropathy is remarkable, if Patient takes Pantoprazole in empty stomach, usually Side effect any will not appear. But any problems Please contact with ur physician.
"