What is Banocide Forte?
Banocide Forte is the branded antihelmintic and anti-worm drug available in the form of a laminated tablet and is prescribed for the treatment of parasitic infections. Banocide Forte medication can be used in the prevention, control, and treatment of diseases and conditions such as Whipworm infection, Pinworms infections, Tapeworm infections, Roundworm infections, Threadworm infections, Infection of parasites on the skin, Eosinophilic lung disorders, river blindness, and other conditions.
Banocide Forte Composition and Active Ingredients
The Banocide Forte Tablet consists of Diethylcarbamazine Citrate – 100mg, as an active ingredient.
Manufactured By – Banocide Forte is manufactured & marketed by Glaxo SmithKline Pharmaceuticals Limited and is available in the packaging of 30 tablets per strip.
Prescription – Required
Available in the Forms – Tablets
Drug Type –  Antihelminthic
Banocide Forte Uses and Benefits
Banocide Forte Tablet is used to treat bacterial infections in adults and also to control prevention, & improvement of the following diseases, infections:
Whipworm infection
Pinworms infections
Roundworm infections
Threadworm infections
Filaria worms parasitic infection
Tapeworm infections
Infection of parasites on the skin
Eosinophilic lung disorders
Inflammatory diseases
Enlarged limb
African Eye Worm
River blindness
Banocide Forte Tablet is not an over the counter medicine. One should use this medicine only after discussing the condition and other symptoms with a qualified health expert.
How Does Banocide Forte Work?
Diethylcarbamazine Citrate is an anti-helminthic drug. It works by killing the parasites and worms. It stops the worms from absorbing and feeding on glucose digested by the human intestine. Without glucose, the worm loses energy and become weak, then eventually dies. Diethylcarbamazine Citrate is also used to treat filarial infections such as loiasis, and lymphatic filariasis, tropical pulmonary eosinophilia, caused by infection with Brugia malayi Wuchereria bancrofti or Brugia timori.
Banocide Forte Side Effects
Banocide Forte can cause side effects but do not always occur. There are no reported side effects of discontinuing the treatment. Consult your doctor if you notice any of the following side effects, especially if they do not go away:
Dizziness
Nausea
Vomiting
Abdominal pain
Diarrhea
Decreased appetite
Banocide Forte Contraindications
Banocide Forte tablet should not be used if you have the following conditions:
Precautions while taking Banocide Forte
If you take other drugs or over the counter products at the same time, the effects of the Banocide Forte may change. This may cause your drug not to work properly or increase your risk for side-effects. Inform your doctor about all the medicines, vitamins, and herbal supplements you are using, so that your doctor can help you prevent or manage drug interactions. Some health problems may make you more susceptible to the side effects of the drug. Follow as prescribed by your doctor or follow the instructions printed on the product insert. Dosage is based on your condition. Tell your doctor if your condition persists or worsens. Essential counseling points are listed below.
Kidney disease
Heart disease
Glucose-galactose malabsorption
Lapp lactase deficiency
History of convulsions
Patients with rare hereditary problems of galactose intolerance
Drug interactions of Banocide Forte
If you use other drugs or mix certain foods or beverages with Banocide Forte the effects may change. This may increase the risk of side effects or the medicine may not work properly. Inform your doctor about all current list of medicines and herbal supplements you may be using, so the doctor is able to help you to manage or prevent drug interactions. Banocide Forte may interact with the following drugs:
Substitutes for Banocide Forte
These are the following drugs which have the same composition, Strength, and form as Banocide Forte 100mg Tablet, Hence can be used as its substitutes:
Dicarb 100Mg Tablet – Inga Laboratories Pvt Ltd
Hetrazan 100Mg Tablet – Pfizer Ltd
FAQ's about Banocide Forte
Can I take Banocide Forte in pregnancy?
Human and animal studies are not available. Please consult your physician before using this medicine for proper guidance.
Are there any breastfeeding warnings?
Banocide Forte tablet is probably unsafe to use during breastfeeding. Please consult your physician.
Is it safe to drive after taking Banocide Forte?
Caution is advised when driving or operating heavy machinery.
Does Banocide Forte affect kidney function?
Caution is advised in patients with impaired kidney function.
Does Banocide Forte affect liver function?
Use only after consulting with your doctor in case of suffering from any liver impairment.
Is Banocide Forte safe to take with alcohol?
If you take Banocide Forte with alcohol, may cause excessive drowsiness and calmness.
If for some reason an experienced doctor is not available around you, then you can contact us here.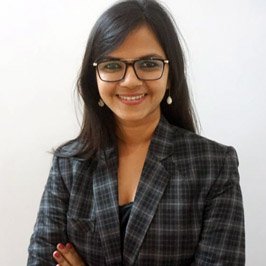 Dr. Srishti Tayal is Chief Radiologist at Radiodent – Dental and Maxillofacial Imaging. She has completed BDS and MDS with Gold Medal from JSS Medical College, Mysore. She is a passionate medical researcher and has published five research papers in various medical journals and received an award for the best scientific paper.
In addition to following her pursuits in dentistry, she is also an avid medical writer who believes in bridging the information gap among the common population with regards to modern medicine.
Reviews
5

out of

5

based on

1

reviews.
Overall rating: