Azee 500 mg tablet belongs to a class of antibiotics called macrolides used to treat certain bacterial infections. Read on to know about working, side effects, precautions, and contraindications of Acemiz Plus.
Azee 500 MG tablet – Composition
Azithromycin (500mg) is the key ingredient in this medicine. This medicine is manufactured by Cipla Pharmaceuticals Limited.
Azee 500 is most often used to treat bacterial infections such as tonsillitis, middle ear infection, throat infections, laryngitis, pneumonia,
bronchitis, typhoid, sinusitis, GI tract infections, skin infections such as acne or pimples, sexually transmitted diseases, urinary tract infections such as cervicitis and non-gonococcal urethritis.
Overview
Azee 500 Tablet is an antibiotic drug used to treat bacterial infections related to various parts of our body like lungs, skin, sinuses, urinary tract, ear and nose, kidney infections, and also for treating infections like gonorrhea, pharyngitis, and tonsillitis. Azithromycin is an active ingredient in this drug.
It stops the process of bacterial cell wall synthesis and thus killing bacteria.
Azee 500 Uses and benefits
Azee 500 is prescribed to treat conditions, diseases, symptoms and bacterial infections like:
Pneumonia
Urethritis
Bronchitis
Otitis Media (Ear Infection)
Respiratory Tract Infection
Skin and soft tissue Infection
Nose Infection
Throat Infection
Urinary Tract Infection
Gonorrhea and its associated infections
Stomach Ulcers
---
Shop DonJoy Orthopedic Products on HealthClues
Are you Looking for a Knee Brace that is best in class. Check the options available at our Online Portal.
---
Side Effects of Azee 500
. The common side effects of Azee 500 include:
Diarrhea
Fever
Indigestion
Dizziness
Headache
Joint Pain
Skin rash, itching
Raised itchy rash (hives)
Hypersensitivity
Skin yellowing
Tooth Discoloration
Nausea or vomiting
Altered sense of taste
Convulsions
Azee 500 Contraindications
This medicine is not recommended to use if you:
Are allergic to Azee 500 or any ingredients of the medication
Are allergic to erythromycin or other macrolide antibiotics (e.g., clarithromycin)
had liver problems caused by taking Azee 500 in the past
Azee 500 Dosage
Dosage depends on various factors like the infection type, severity, patient's age, etc. Consult your doctor for proper guidance on usage and dosage details.
Precautions while taking Azee 500
It is not advised to use this drug if you suffered in the past or are suffering from any of the below health problems.
Asthma
Emphysema
Lung disorders
Constipation
Respiratory depression and general depression
Heart-related problems
Pregnant
Azee 500 is not safe if you are pregnant. Please consult with your physician to better understand this drug.
Breastfeeding
Azee 500 is not safe if you are breastfeeding. Please consult with your physician to better understand this medicine.
Children and Infants
Use this drug only after consulting with a Pediatrician. The Doctor may suggest the correct variant of this medicine for children and infants.
Is Azee 500 available as an OTC (over the counter) product?
No, Azee 500 is not an OTC (over the counter) medicine. Consult a qualified physician before administering this drug to avoid any adverse effects on the patient's health.
Azee 500 – Drug Interactions
It is always important to share information about your health condition and medication if you are using any with your doctor. This includes not only all of your prescription medicine but also products that may not seem like medication, such as over-the-counter drugs, herbal products, vitamins and other dietary supplements such as protein powders, nutritional shakes, etc.
You should not take Azee 500 if you are taking:
BCG live (Theracrys)
Pimozide (Orap)
Dronedarone (Multaq)
Talk to your doctor about the possibility of prescribing antibiotic other than Azee 500 if you are taking any of the following drugs:
Blood thinners like heparin, enoxaparin, warfarin (Coumadin or Jantoven)
Drugs used to prevent blood clots, for instance during or after surgery or in life-threatening situations: antithrombin III (Thrombin), dalteparin (Fragmin), etc.
Live typhoid vaccine (Vivotif)
Avoid using it along with alcohol. Alcohol may increase or worsen certain side effects caused by Azee 500, such as dizziness and upset stomach.
Alternatives to Azee 500
Below mentioned drugs are of similar composition, strength, and form as Azee 500, hence can be used as alternatives to this drug:
Aziwin 500mg Tablet – Bal Pharma Ltd
Veriaz 500mg Tablet – Veritaz Healthcare Ltd
Azibon 500mg Tablet – Bonitas Life Science Pvt Ltd
Ibithral 500mg Tablet – Indiabulls Pharmaceutical Ltd
Ralistar 500mg Tablet – Novartis India Ltd
Rulide-AZ 500mg Tablet – Sanofi India Ltd
Macrotor 500mg Tablet – Torrent Pharmaceuticals Ltd
Azivent 500mg Tablet – Aristo Pharmaceuticals Pvt Ltd
Xith 500mg Tablet – Corona Remedies Pvt Ltd
Zithrocare 500mg Tablet – Meyer Organics Pvt Ltd
Azeclean 500mg Tablet – Geno Pharmaceuticals Ltd
Genothral 500mg Tablet – Geno Pharmaceuticals Ltd
AZ3 500mg Tablet – Albert David Ltd
Aziyug 500mg Tablet – Yug Pharmaceuticals
Suprozith 500mg Tablet – Athens Labs Ltd
If for some reason an experienced doctor is not available around you, then you can contact us here.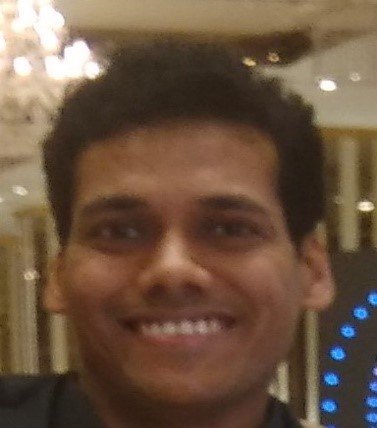 Mr. Rohit Jain is a Pharmaceutical techno-marketing trainer with more than 10 years of industrial experience. In his previous assignment, he was Senior Product Manager, heading the Product Management Team at an organization of repute. Mr. Jain is B. Pharma, MBA, PGDBM, LL.B. and is a Registered Patent Agent. He also has a Professional Diploma in Clinical Research and is also a certified Pharmacovigilance Professional. He was involved in delivering medico-marketing training to on-the-field marketing professionals as well as in-house business development professionals. Mr. Rohit Jain is a prolific medical content writer and had written more than 500 medical articles spreading over varied therapeutic areas. Mr. Jain has a keen interest in learning about the latest happenings of the pharmaceutical and medical industry.
Reviews
4

out of

5

based on

1

reviews.
Overall rating:
★★★★☆
"
Could you kindly share Nikita Saraswat contact, as I need to discuss my mother's case with regard to this medicine.
"