What is Azax 500?
Azax 500 is an antibiotic medicine that belongs to macrolides class of antibiotics recommended to treat or prevent certain bacterial infections, such as tonsillitis, middle ear infections, throat infections, Typhoid, GI tract infections, sexually transmitted diseases, pneumonia, sinusitis, and bronchitis. Azax 500 is also effective against certain urinary tract infections, such as cervicitis and non-gonococcal urethritis.
Azax 500 mg tablet Composition
Composition – Azithromycin (500mg) is the key ingredient in this medicine.
Manufactured By – This medicine is manufactured by Ranbaxy Laboratories Ltd.
Prescription – Required
Form – Available in Tablet form
Drug type – Antibiotics
Azax 500 Uses and benefits
Azax 500 is used to treat bacterial infections in adults and also to control, prevention & improvement of the following diseases, conditions, and symptoms:
Pneumonia
Azax 500 is used in the treatment of community-acquired pneumonia which is the most common type of lung infection caused by Haemophilus influenzae and Streptococcus pneumoniae.
Urethritis
Azax 500 used in the treatment of Non-gonococcal urethritis which is an inflammation of urethra caused by E.coli, Pseudomonas aeruginosa, and Klebsiella.
Bronchitis
This drug is recommended in treating lung inflammations of some bacteria like Streptococcus pneumoniae, Haemophilus influenzae, and Mycoplasma pneumoniae.
Otitis Media (Ear Infection)
Azax 500 is used to treat infections in the middle ear caused by Streptococci and Staphylococci strains of bacteria.
Respiratory Tract Infection
Azax 500 is used in the treatment of infections in the respiratory tract (nose, nasal cavity, throat, and larynx). Also used in treating Bacterial infections like Acute bronchitis, Pneumonia.
Skin and soft tissue Infection
Used to treat some dermatological conditions caused by some bacteria strains like Streptococci and Staphylococci.
Nasal Infection
This drug is recommended in the treating infections related to the nose that might be caused by some bacteria such as Streptococci and Staphylococci.
Throat Infection
Azax 500 is used in the treatment of infections in the throat and airways leading to lungs namely Tonsillitis and Pharyngitis caused by Streptococci and Staphylococci strains of bacteria.
Urinary Tract Infection
Azax 500 is used in the treatment of infections of urinary tract, bladder (Cystitis) and kidneys (Pyelonephritis).
Gonorrhea and its associated infections
This may also be prescribed in conditions like Gonorrhea, and infections related to reproductive organs of both men and women.
Stomach Ulcers
Azax 500 is sometimes used in the treatment of stomach ulcers caused by Helicobacter pylori. It is normally used in combination with other medicines.
Azax 500 Side Effects
Below mentioned side effects might be seen in some cases, but are rare and some might be severe. Consult your doctor if you notice any side effects from below mentioned list and if they prolong. The Common side effects of Azax 500 include:
Diarrhea
Fever
Indigestion
Dizziness
Headache
Joint Pain
Skin rash, itching
Raised itchy rash (hives)
Hypersensitivity
Skin yellowing
Tooth Discoloration
Vomiting or Nausea
Some may feel changes in taste
Convulsions
Azax 500 Contraindications
This medicine is not recommended to use if you are suffering from any of the below-mentioned health conditions.
Are allergic to Azax 500 or any ingredients of the medication
Are allergic to erythromycin or other macrolide antibiotics
If suffered by any liver problems caused by taking Azithromycin based medicine or similar drugs in the past
Azax 500 tablet dosage
The dosage and duration of Azax 500 tablet vary according to the type of infection. It is advised to use this medicine as per the guidance of your doctor to avoid any possible side effects.
Precautions while taking Azax 500
It is not advised to use this drug if you are suffering from any health problems like mentioned below:
Asthma
Emphysema
Lung disorders
Constipation
Respiratory depression and general depression
Heart-related problems
Avoid any type of physical activities that need your attention while using this medicine as it might have a drowsy effect. Make sure you are not allergic to the drug before you use it.
Pregnant
Azax 500 is not safe if you are pregnant. Please consult your doctor if you have to use during pregnancy.
Breastfeeding
Azax 500 is not safe if you are breastfeeding. Please consult your doctor if you have to use during breastfeeding
Children and Infants
Use this drug, only after consulting with a Pediatrician which would help to choose a correct variant of this medicine for children and infants.
Is Azax 500 available as an OTC (over the counter) product?
No, Azax 500 is not an OTC (over the counter) medicine. Consult a qualified physician before administering this drug to avoid any adverse effects on the patient's health.
Azax 500 Drug Interactions
It is always important to share information about your health condition and medication if you are using any with your doctor. Inform your doctor about any other medication you are using for any other health issues, or any kind of health products or supplements such as protein powders, nutritional shakes, etc.
You should not take Azax 500 if you are using:
BCG live (Theracrys)
Pimozide (Orap)
Dronedarone (Multaq)
Let your doctor know if you are under medication of below-mentioned drugs, in such cases, there might be a need for adjustment in your prescription. Your doctor may prescribe an alternative drug to Azax 500.
Blood thinners like heparin, enoxaparin, warfarin (Coumadin or Jantoven)
If using an anticoagulant such as Antithrombin III (Thrombin), dalteparin (Fragmin), etc.
Live typhoid vaccine such as Vivotif.
Avoid using it along with alcohol. Alcohol may increase or worsen certain side effects caused by Azax 500, such as dizziness and upset stomach.
Alternatives to Azax 500
Here is a list of some drugs with similar composition as of Azax 500, and may be prescribed as alternative medicine.
Azee 500 mg Tablet – Cipla Pharmaceuticals Limited
Azisuper 500 mg Tablet – Torrent Pharmaceuticals Ltd
Azimark 500 mg Tablet – Glenmark Pharmaceuticals Ltd
Laz 500 mg Tablet – Hetero Drugs Ltd
Zeethrom 500 mg Tablet – Intas Pharmaceuticals Ltd
If for some reason an experienced doctor is not available around you, then you can contact us here.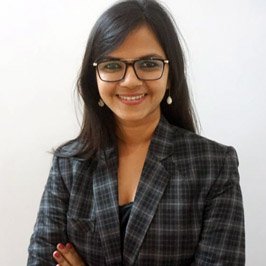 Dr. Srishti Tayal is Chief Radiologist at Radiodent – Dental and Maxillofacial Imaging. She has completed BDS and MDS with Gold Medal from JSS Medical College, Mysore. She is a passionate medical researcher and has published five research papers in various medical journals and received an award for the best scientific paper.
In addition to following her pursuits in dentistry, she is also an avid medical writer who believes in bridging the information gap among the common population with regards to modern medicine.
Reviews
5

out of

5

based on

1

reviews.
Overall rating: