Atorva is the medicine which is used to manage hypercholesterolemia.  In this condition, there is an increase in blood cholesterol level, which increases the risk of cardiovascular diseases. Atorva should be used along with proper exercise and diet control regimen. Read on to know about working, side effects, precautions, and contraindications of Atorva.
Content and Composition of Atorva
How Does Atorvastatin Work?
Atorva contains atorvastatin as its active constituent. It is primarily used in managing the increased level of cholesterol in the blood. There is a chemical reaction known as the Mevalonate pathway which is responsible for the production of cholesterol. Atorva stops this reaction by inhibiting an enzyme known as Hydroxy Methyl Glutaryl Co-enzyme A reductase which takes part in this reaction.
Read about some similar medications used to lower the increased level of cholesterol in the blood
Atorvastatin Tablet Uses
High cholesterol level
Dyslipidemia
---
Shop DonJoy Orthopedic Products on HealthClues
Are you Looking for a Knee Brace that is best in class. Check the options available at our Online Portal.
---
Atorva (Atorvastatin) – Side-Effects
Difficulty in breathing
Fever
Cough
Loss of appetite
Diarrhea
Itching
Impaired liver function
Sneezing
Joint pain
Sore throat
Allergic reaction
Nosebleeds
Increased creatine phosphokinase (CPK) level in the blood
Muscle pain
Dizziness
Difficulty in falling or staying asleep
Loose stools
Heartburn
Feeling dizzy
Belly pain
Difficulties in climbing
Contraindications of Atorvastatin
Do not take Atorvastatin tablet if you have the following medical problems:
Allergy
Hypersensitivity to atorvastatin or any of the ingredients of Atorva
Unexplained serum transaminase elevation
Moderate to severe liver disease
Pregnancy
Acute pancreatitis
Bloody urine
Precautions While Using Atorvastatin
Do not use this medicine without the prescription of a doctor. This medicine can cause severe side effect in patients. If you use any medication therapy along with this medicine, take advice from the doctor before starting this medicine. Various drugs and supplements can change the effects of this drug.  When you take any medicine, vitamin and herbal therapy simultaneously with Atorva, you should consult with your doctor. When you experience an allergic reaction on the skin or feel difficulty in breathing then immediately call your doctor and take advice.
For reducing the risk of adverse effect, follow instructions of your doctor and adhere to the instructions given on the packaging of the product:
Alcohol:
Do not take this medicine with alcohol consumption. Take this medicine with alcohol increases the risk of liver damage.
Breastfeeding:
Atorva is not recommending at time of breastfeeding because a little part of this drug goes in a baby with mother milk which can cause toxicity in the baby.
Pregnancy:
Doctors do not prescribe this tablet during pregnancy period because Atorva causes some adverse effect on a fetus.  
Liver disease:
If you have the liver disease then discuss with your doctor about this. in this case, the doctor will manage the dose of Atorva.
Atorvastatin – Drug Interactions
Atorva may interact with the following medicines and substances:
Alcohol: the interaction with alcohol is still unknown, so consult with your before taking this during alcohol consumption.
Fluvoxamine
Clarithromycin
Fenofibrate
Cyclosporine
Atazanavir
Cholestyramine
The doctor does not recommend graph juice with this drug as simultaneous administration of Atorva with grape juice results in side effects such as muscles pain, inflammation in joints, fever, chills, weakness, vomiting, skin rashes and nausea.
Atorva Dosage
You can take this medicine with and without food. A doctor will recommend you the dosage of medicine depending upon your physical condition.
Do not miss the dose. If any dose is missed, take it as soon as possible. If it is the time of the next scheduled dose, skip the missed dose and take the scheduled dose. Never take a double dose to make up the missed dose.
Substitutes of Atorva
Following are some of the substitutes of Atorva:
Storvas – Sun Pharmaceutical
Tonact – Lupin Pharmaceutical
Atocor – Dr. Reddy's Laboratories
Atorlip – Cipla Pharmaceuticals
Avas – Micro Labs Ltd
If for some reason an experienced doctor is not available around you, then you can contact us here.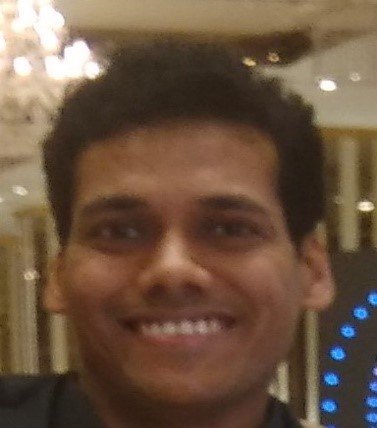 Mr. Rohit Jain is a Pharmaceutical techno-marketing trainer with more than 10 years of industrial experience. In his previous assignment, he was Senior Product Manager, heading the Product Management Team at an organization of repute. Mr. Jain is B. Pharma, MBA, PGDBM, LL.B. and is a Registered Patent Agent. He also has a Professional Diploma in Clinical Research and is also a certified Pharmacovigilance Professional. He was involved in delivering medico-marketing training to on-the-field marketing professionals as well as in-house business development professionals. Mr. Rohit Jain is a prolific medical content writer and had written more than 500 medical articles spreading over varied therapeutic areas. Mr. Jain has a keen interest in learning about the latest happenings of the pharmaceutical and medical industry.
Reviews
0

out of

5

based on

0

reviews.
Overall rating: