Altraday capsule is a product which is manufactured by the Sun pharmaceutical industry Ltd. This medicine belongs to the class of non-steroidal anti-inflammatory drugs and Anti-ulcer drugs. It is an anti-inflammatory drug that is used to treat various health issues such as rheumatoid arthritis, ankylosing spondylitis, osteoarthritis, etc. Read on to know about working, side effects, precautions, and contraindications of Altraday Capsule.
Content And Composition Of Altraday Capsule
Altraday capsule mainly composed of two active ingredients:
How Does Altraday Capsule Work?
The Altraday capsule is composed of two active ingredients i.e. aceclofenac and rabeprazole. Aceclofenac is a type of non-steroidal anti-inflammatory drug. Aceclofenac inhibits the secretion of chemical messenger which is responsible for causing pain and inflammation.
Rabeprazole is a type of proton pump inhibitor which is used to prevent damage to the stomach lining, caused by aceclofenac.
Altraday Capsule Uses
Altraday capsule is used to treat the following conditions:
Osteoarthritis
Ischiadynia
Lumbago
Rheumatoid arthritis
Arthritis
Periarthrirtis of scapulohumeral
Pain caused by non-articular rheumatism
Learn about Knee Brace for Osteoarthritis
---
Shop DonJoy Orthopedic Products on HealthClues
Are you Looking for a Knee Brace that is best in class. Check the options available at our Online Portal.
---
Altraday Capsule- Side-Effects
The side effects caused by the consumption of the Altraday capsule are listed below. This may not be a comprehensive list. People who take Altraday capsule for a prolonged period are at higher risk of getting the side effects.
Constipation
Headache
Skin rashes
Vomiting
Enuresis
Abdominal pain
Vomiting
A sore throat
Flatulence
Contraindications Of Altraday Capsule
Do not use this medication and avoid intake of Altraday capsule if you have problems such as:
If you have a stomach ulcer,
If you have moderate to severe kidney disease,
If you have intestinal bleeding,
If you have the risk of severe heart failure,
If you have any symptoms of liver failure,
When you are pregnant.
Precautions While Using Altraday Capsule
When you take Altraday capsule, consult the doctor regarding other medications, vitamin supplement, herbal supplement or foods that can be taken along with this medicine. If you take any herbal drugs and vitamin supplements in combination with this drug then inform your doctor about this. If you take any other drugs with this product then the action of this medicine may be changed and they can show some unwanted and serious side effects on your body.
Alcohol: Consumption of alcohol with this medicine may be unsafe. Consumption of an increased amount of alcohol with this medicine may lead to acidity. The reflux of acid in the food pipe may cause a burning sensation in the heart.
Pregnancy: The intake of this capsule during pregnancy may be unsafe as there is no data to establish the safety of this drug in pregnancy. So before taking this medicine consult with your doctor. The doctor may prescribe you this medicine in case it is essential.
Kidney: If you have any kidney disease, tell your doctor about this. The doctor can adjust the dose of this medicine.
Liver: When you have any liver disease then use this medicine with caution. In this condition, the adjustment of the dosage is needed.
Driving: This medicine may affect your vision and also causes dizziness and drowsiness.
Altraday Capsule Dosage
The dosage of this capsule is directed by the doctor after examining the height, weight and medical history of the patient. Do not stop taking this medication and do not alter the dose and frequency of dose of this medication without the prescription of a doctor. Take a complete dosage of this medicine for a better result.
In case of missing dose: When you missed any dose by mistake then take that dose as soon as possible. If it is the time to take the next dose, skip the missed dose and take the scheduled dose. Never take a double dose to make up the missed dose.
Overdose: Do not take a double dose as it may lead to overdose. In case of overdose consult immediately from your doctor and take an emergency treatment.
Altraday Capsule – Drug Interactions
Taking Altraday with other medications may change the effect and efficacy of this drug and may also result in side effects. Do not use Altraday capsule with the following drugs:
Lithium: Used for the treatment of depression and or manic depression.
Cardiac glycosides: Used for the treatment of heart failure and irregular heartbeats.
Anticoagulants: Medicines used to stop blood clotting.
Diuretics: The drug used to increase the frequency of urination.
Antihypertensive: Used for the treatment of high blood pressure.
Any type of steroids such as estrogen, androgen, and glucocorticoid.
Cyclosporine and tacrolimus: This is used to suppress the immune system.
Aspirin, ibuprofen, and naproxen
Mifepristone: It is used as an emergency contraceptive pill and to induce abortion.
Methotrexate: Used for the treatment of cancer and autoimmune disorders.
Zidovudine: Used for the treatment of HIV infection.
Alternate Brands Of This Medicine
Nuflam-RB capsule
Raceclo Capsule SR
Zix-R OD Capsule SR
Actorab AC capsule
Truace-RB capsule
Mitirab 200mg/ 20mg capsule
RAC SR capsule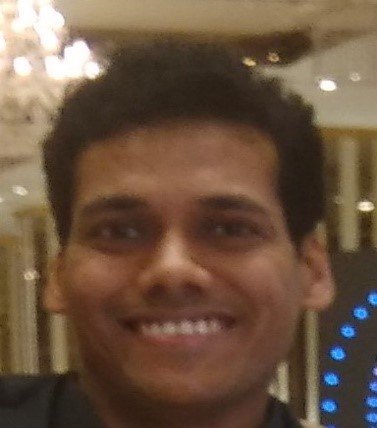 Mr. Rohit Jain is a Pharmaceutical techno-marketing trainer with more than 10 years of industrial experience. In his previous assignment, he was Senior Product Manager, heading the Product Management Team at an organization of repute. Mr. Jain is B. Pharma, MBA, PGDBM, LL.B. and is a Registered Patent Agent. He also has a Professional Diploma in Clinical Research and is also a certified Pharmacovigilance Professional. He was involved in delivering medico-marketing training to on-the-field marketing professionals as well as in-house business development professionals. Mr. Rohit Jain is a prolific medical content writer and had written more than 500 medical articles spreading over varied therapeutic areas. Mr. Jain has a keen interest in learning about the latest happenings of the pharmaceutical and medical industry.
Reviews
0

out of

5

based on

0

reviews.
Overall rating: