A torn ACL and a torn MCL exhibit similar symptoms. The main difference between an ACL tear and an MCL tear is that an ACL tear will have a distinctive popping sound, while an MCL tear will not. When an individual's ACL or MCL is torn, they will typically experience symptoms like mentioned below.
Symptoms
Swelling
Inflammation
Extreme Pain
Possible Bruising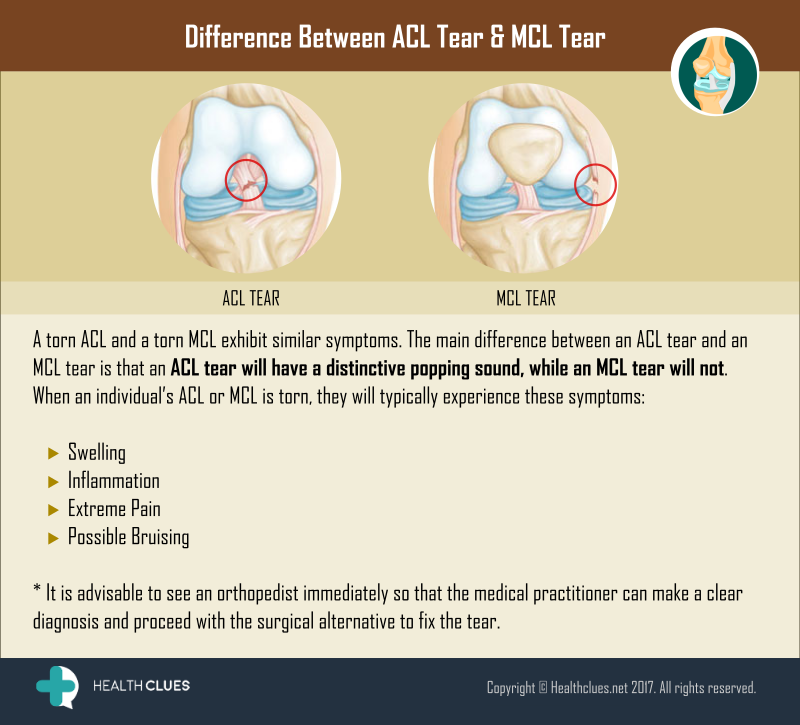 * It is advisable to see an orthopedist immediately so that the medical practitioner can make a clear diagnosis and proceed with the surgical alternative to fix the tear.
Leave a Review
How did you find the information presented in this article? Would you like us to add any other information? Help us improve by providing your rating and review comments. Thank you in advance!
Overall rating: