What is Aciloc 150?
Aciloc 150 mg is an antagonist of histamine H2receptors which inhibits stomach hydrochloric acid secretion, used to treat stomach ulcers, intestinal ulcers, acidity, and heartburn. Get to know how Aciloc 150 works, its side effects, precautions, and contraindications where Aciloc 150 is not suggested.
Aciloc 150 is a branded medicine manufactured and marketed by Cadila Pharmaceuticals Ltd in India, which is generally used in the treatment of acid peptic disease, gastric ulcer, acidity, heartburn, inflammation of esophagus, stomach ulcers and intestinal ulcers, benign duodenal ulcer, inflammation of the esophagus and other similar conditions.
Aciloc 150 Tablet – Composition and Active Ingredients
Aciloc 150 is composed of the following active ingredient:
Manufactured By – Cadila Pharmaceuticals Ltd
Prescription – Required
Available Forms – This medicine is available in the form of tablets
Type of medicine – This medicine belongs to antacid and anti-reflux group of medicine
Aciloc 150 tablet uses
Aciloc 150 inhibits the production of acid by acid-producing cells in the stomach, thereby aiding in the treatment of ulcers in the stomach.
Aciloc 150 tablet helps to treat and stops the stomach ulcers that occur while using some kind of medication
Improve problems caused by acid in the esophagus (food pipe) or too much acid in the stomach.
Stop ulcers from bleeding
Aciloc 150 is prescribed along with antibiotics to treat the discomforts like indigestion, heartburn or dyspepsia caused using antibiotics.
Used to stop acid coming up from the stomach while under anesthetic during an operation.
Aciloc 150 MG is used to treat the symptoms of Zollinger-Ellison Syndrome where the acid secretion in the stomach is abnormally high.
This medication also used in Erosive Esophagitis where the food pipe is eroded due to prolonged acid reflux from the stomach.
---
Shop DonJoy Orthopedic Products on HealthClues
Are you Looking for a Knee Brace that is best in class. Check the options available at our Online Portal.
---
For children (3 to 18 years) Aciloc 150 tablet is used to:
Used to heal ulcers in the stomach or in the duodenum.
Used heal and stop problems caused by acid in the esophagus (food pipe) or too much acid in the stomach.
How Aciloc 150 mg Tablet works?
Ranitidine, the key ingredient in this medicine is an H2 blocker. It works by reducing the amount of acid in the stomach and intestines which helps in relief of acid-related indigestion and heartburn.
Side Effects of Aciloc 150 mg Tablet
Some of the reported, less serious side effects of Aciloc 150mg include:
Stomach pain
Constipation
Nausea
Diarrhea
Headache
Vomiting
Muscle pain
Some of the reported adverse effects, which require instant discontinuation of this medicine include:
Arrhythmias such as bradycardia, tachycardia, premature ventricular beats, and atrioventricular block
Hepatitis
Jaundice
Liver failure
Pneumonia in hospitalized patients
Infectious diarrhea
Depression
Thrombocytopenia (rare)
Vasculitis (rare)
Erythema multiforme (rare)
Hair loss (rare)
Contraindications for Aciloc 150 mg Tablet
Do not take Aciloc 150 MG Tablet if you are suffering from the following conditions:
Allergy
Aciloc 150 MG Tablet is not prescribed for use in patients who have a known history of allergy to Ranitidine or any other component of the drug.
Porphyria
Aciloc 150 MG Tablet is not prescribed for use in patients having the rare hereditary disease called porphyria.
Precautions before taking Aciloc 150 mg Tablet
Take Aciloc 150 MG Tablet only if prescribed by the doctor
Do not consume alcohol while taking Aciloc 150 MG Tablet; it can increase the risk of stomach damage.
Stop consuming alcohol for at least three days after the last dosage of this medicine
Take full course of treatment
Tell your doctor if you are taking any other medicine
Tell your doctor if you are suffering from any disease
Do not take Aciloc 150 MG Tablet if you are allergic to any of the ingredients of this medicine
Do not take Aciloc 150 MG Tablet after the expiry date stated on the carton package
Keep this medicine out of the reach of children.
General warnings
Overdosage
Taking more than prescribed Aciloc 150 tablet may cause harmful side effects. Consult your doctor or pharmacist if you find any side effects.
Missing dosage
If you miss the dosage take as soon as possible, and if it is near to next dose, skip the missing dosage continue the regular dosage. Do not take extra doses.
Pregnancy
Aciloc 150 tablet is not recommended for use in pregnant women unless necessary and the potential benefits outweigh the risks involved. Aciloc 150 tablet is not known to cause any harm to the fetus, but should only be used after consultation with your doctor.
Breastfeeding
Aciloc 150 tablet is safe to use during breastfeeding. Consult your doctor before taking Aciloc 150 tablet.
Substitutes for Aciloc 150 mg Tablet
Here is the List of substitute's medicines which have the same composition, strength, and form as Aciloc 150 MG Tablet:
Rantac 150 Tablet – J.B.Chemicals & Pharmaceuticals Ltd
Antec 150 MG Tablet – Abbott Healthcare Pvt. Ltd
Monorin 150 MG Tablet – Alembic Ltd
Renitab 150 MG Tablet – Micro Labs Ltd
Rafilon 150 MG Tablet – Alkem Laboratories Ltd
Zinetac 150 MG Tablet – Glaxosmithkline Pharmaceuticals Ltd
If for some reason an experienced doctor is not available around you, then you can contact us here.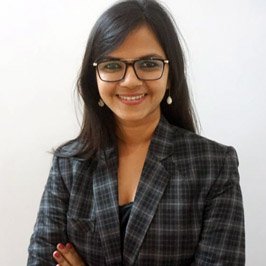 Dr. Srishti Tayal is Chief Radiologist at Radiodent – Dental and Maxillofacial Imaging. She has completed BDS and MDS with Gold Medal from JSS Medical College, Mysore. She is a passionate medical researcher and has published five research papers in various medical journals and received an award for the best scientific paper.
In addition to following her pursuits in dentistry, she is also an avid medical writer who believes in bridging the information gap among the common population with regards to modern medicine.
Reviews
5

out of

5

based on

1

reviews.
Overall rating:
★★★★★
"
learn great knowledge reading the details. Very helpful.
"