Acemiz Plus Tablet is an analgesic (painkiller), antipyretic (fever reducer) medicine used to treat fever, headache, muscle pain, toothache, sore throat, menstrual cramps, abdominal pain, stomach cramps and rheumatic conditions such as osteoarthritis, rheumatoid arthritis, and ankylosing spondylitis. Read on to know about working, side effects, precautions, and contraindications of Acemiz Plus.
Acemiz Plus composition and active ingredients
Acemiz Plus contains aceclofenac and Paracetamol as active ingredients. These tablets are manufactured & marketed by Lupin limited. Medicine is available in the market in the packaging of ten tablets per strip. It is available as a prescription drug.
How does Acemiz Plus work?
Aceclofenac belongs to a class of medicines called NSAID's (non-steroidal anti-inflammatory drugs). It reduces the production of a chemical called prostaglandins. This chemical causes swelling and pain in the body. The drug blocks the production and action of prostaglandins and relieves pain and swelling.
Paracetamol is an antipyretic and analgesic drug. It works by stimulating the brain's temperature-regulating region and increasing the pain threshold. Paracetamol increases the blood flow to the skin. It results in sweating, heat loss and helps in lowering the fever.
Acemiz Plus Uses and Benefits
Acemiz Plus is an analgesic & antipyretic medicine used to control, prevention & improvement of the following diseases, conditions, and symptoms:
Osteoarthritis
Osteoarthritis commonly occurs in patients over the age of 50 and causes the loss of the cartilage and bone tissue which causes severe joint pain.
Learn about knee braces that are helpful in managing osteoatrhtitis knee pains
Rheumatoid arthritis
It is an autoimmune disease that causes chronic inflammation of the joints. In this condition, Acemiz Plus is used to treat symptoms like swelling, pain, and stiffness of joints associated with it.
Menstrual pain
Acemiz Plus used in the treatment of menstrual cramps and lower abdominal pains felt before and during menstruation.
Ankylosing spondylitis
Spinal arthritis can lead to the fusion of the vertebrae. In this condition, Acemiz Plus is used to treat symptoms like stiffness and pain associated with it.
Back pain
Acemiz Plus is also used to treat mild to severe back pain caused by arthritis, sciatica, and herniated disc.
Frozen shoulder
It is a common orthopedic ailment characterized by stiffness and pain in the shoulder joint. In this condition, Acemiz Plus is used to treat symptoms like stiffness and pain associated with it.
Ear pain
Acemiz Plus is used to treat ear pain caused by injury or infections.
Gout
It is a type of arthritis characterized by severe pain, tenderness, and redness in the joints. In this condition, Acemiz Plus is used to treat symptoms like joint pain and tenderness.
Headache
Acemiz Plus is used to relieve acute headaches including a migraine.
Toothache
Acemiz Plus is also used to treat tooth pain; caused by dental (tooth) infection, decay or injury.
Acemiz Plus Side Effects
Acemiz Plus have the following side effects:Abdominal pain
Allergy
Drowsiness
Swollen facial features
Nausea and vomiting
Shortness of breath
Feeling of sickness
Acemiz Plus- Contraindications
Acemiz Plus should not be taken in the following conditions:
Allergy to Aceclofenac and paracetamol
Active peptic ulcer
Asthma
Bleeding disorders
Acute rhinitis
Blood coagulation disorders
Acemiz Plus Dosage
The dosage of this medicine varies with the patient's age and the condition for which it is being administered. For example, the typical dosage for adults is one tablet, two times a day. Please consult with the physician to know about the correct dosage
Precautions while taking Acemiz Plus
Take this medicine only if prescribed by the physician
Do not take aceclofenac if you are allergic to Acemiz Plus
Tell your physician if you are taking any other medicine
Tell your physician if you are suffering from any other disease
Keep this medicine stay out of children
If you experience drowsiness, dizziness, you must not drive or use machinery
If your physician prescribes aceclofenac medicine, tell your physician all the medicines you are using for heart, kidney, asthma and gastric problems
Do not take this medicinal product after the expiry date stated on the carton package
Swallow the tablet whole with a glass of water. Do not crush or chew the tablets
This drug is not safe to take if you are pregnant or planning to get pregnant.
Acemiz Plus is not safe to take if you are breastfeeding or planning to start breastfeeding. Consult the physician before taking this drug.
This drug should not be given to infants.
Acemiz Plus- Drug Interactions
Acemiz Plus may interact with the following medicines and products that may alter the efficacy of Acemiz Plus:
Aspirin
Clopidogrel
Alcohol
Dalteparin
Aliskiren
Substitutes for Acemiz Plus Tablet
Below is the list of medicines, which have the same composition, action, and form as Acemiz plus Tablet, and hence can be used as its substitutes:
Adoc SP 100mg/325mg Tablet – Morepen Laboratories Ltd
Redupain A 100 mg/325 mg Tablet – Surge Biotech Pvt Ltd
Mahagesic Plus RF Tablet – Mankind Pharma Ltd
Rupar AC 100 mg/325 mg Tablet – Medispan Ltd
Dolostat PC 100 mg/325 mg Tablet – Blue Cross Laboratories Ltd
Fenceta Novo 100 mg/325 mg Tablet – Alkem Laboratories Ltd
Anprox 100mg/325mg Tablet – Seagull Pharmaceutical Pvt Ltd
Topnac P Tablet – Systopic Laboratories Pvt Ltd
Akuflex P 100 mg/325 mg Tablet – Megha Healthcare Pvt Ltd
Arflur P 100 mg/325 mg Tablet – FDC Ltd
New Nusaid P Tablet – Molekule India Pvt Ltd
Rucadol P 100 mg/325 mg Tablet – Ravenbhel Pharmaceuticals Pvt Ltd
Dolomec Ace 100 mg/325 mg Tablet – McW Healthcare
Numol A Tablet – Karnataka Antibiotics & Pharmaceuticals Ltd
Acimol 100 mg/325 mg Tablet – Leeford Healthcare Ltd
Dolokind Plus Tablet – Mankind Pharma Ltd
Pineclo Plus Tablet – Pinenut Life Care India Pvt Ltd
Restflam Tablet – Rostrumed Biotech Pvt Ltd
Flanc P 100 mg/325 mg Tablet – Gennext Life Sciences
Fortagin Tablet – Splendid Pharmaceuticals
Fastace P Tablet – Leo Pharmaceuticals
Aciwar P 100mg/325mg Tablet – Bio Warriors Pharmaceuticals Pvt Ltd
Acefac P 100mg/325mg Tablet – Tulip Lab Pvt Ltd
Dolonase A Tablet – Profess Health Products P Ltd
Accept-P Tablet – Vivid Biotek Pvt Ltd
Acenip 100 mg/325 mg Tablet – Divine Lifecare Pvt Ltd
Freenac P 100 mg/325 mg Tablet – HBC Lifesciences Pvt Ltd
Gag PR 100 mg/325 mg Tablet – Moraceae Pharmaceuticals Pvt Ltd
If for some reason an experienced doctor is not available around you, then you can contact us here.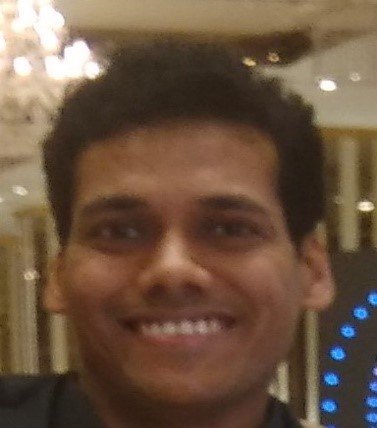 Mr. Rohit Jain is a Pharmaceutical techno-marketing trainer with more than 10 years of industrial experience. In his previous assignment, he was Senior Product Manager, heading the Product Management Team at an organization of repute. Mr. Jain is B. Pharma, MBA, PGDBM, LL.B. and is a Registered Patent Agent. He also has a Professional Diploma in Clinical Research and is also a certified Pharmacovigilance Professional. He was involved in delivering medico-marketing training to on-the-field marketing professionals as well as in-house business development professionals. Mr. Rohit Jain is a prolific medical content writer and had written more than 500 medical articles spreading over varied therapeutic areas. Mr. Jain has a keen interest in learning about the latest happenings of the pharmaceutical and medical industry.
Reviews
0

out of

5

based on

0

reviews.
Overall rating: